Why Black Investors Are Switching From Real Estate to Stocks
Money is not a client of any investment adviser featured on this page. The information provided on this page is for educational purposes only and is not intended as investment advice. Money does not offer advisory services.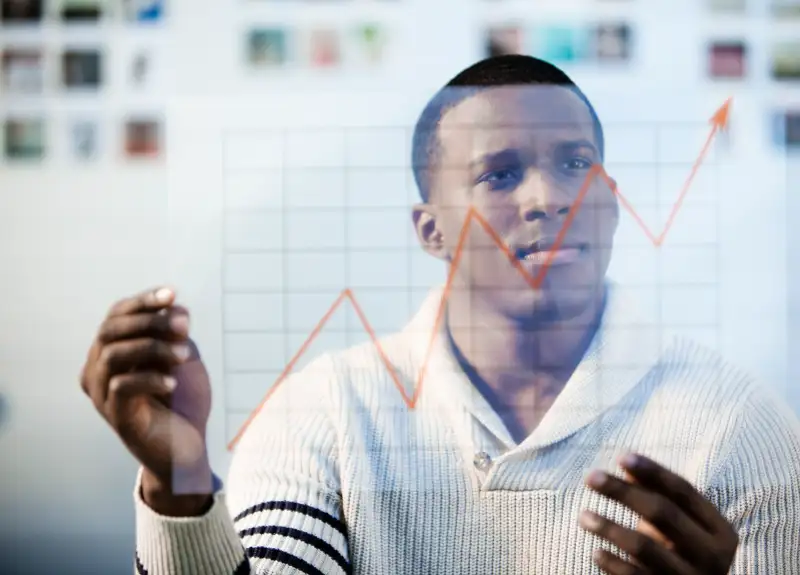 Blend Images/Hill Street Studios—Getty Images
Burned by the housing bust of 2008, more black Americans are tying up their wealth in the U.S. equity market through workplace retirement plans, experts say.
"Initially, my experience was that black Americans were more prone to invest in real estate - things they could touch, feel, see," said Jerry Murphy, a certified financial planner at JDM Financial & Investments in suburban Washington who has worked with African-American investors for two decades.
Sentiments, however, shifted as returns in the stock market outpaced home prices in recent years. The median U.S. home value dropped from $189,200 in January 2008 to $183,500 in December 2015, a fall of 3% according to Zillow, an online real estate marketplace. By contrast, the S&P 500 delivered a total return of 66% in roughly the same period, says Howard Silverblatt, senior analyst at S&P Dow Jones Indices.
"It is pretty easy to see why the emphasis has shifted from real estate investing to stocks and ETFs," Murphy said.
The percentage of blacks citing real estate as the "best investment overall" was 61% in 2004, according to a survey released on Tuesday by Ariel Investments, a Chicago money management firm. In mid-2015, the percentage of black investors ranking real estate as the best investment was down to 37%, according to the survey.
"The bloom is off the rose on real estate," said Mellody Hobson, president of Ariel Investments.
Owning a home is not nearly as important as it once was for estate planning purposes in the black community, said David Jackson, a financial adviser at Waddell & Reed in Kansas City, Missouri, who advises many black professionals.
The home ownership rate among blacks dropped to 41.9% in 2015 from 49% in 2004, according to the U.S. Census Bureau. Some of that decline is undoubtedly attributable to the housing crash and ensuing recession.
But according to Jackson, a change in attitude also played a role.
"The previous generation wanted to get the house paid off and left to the kids, but now that we're just as mobile as the rest of society, that's not nearly as big a deal," Jackson said.
Seven in 10 African-American investors cite their employers' retirement plans as a key reason for becoming an investor, Ariel said. "The workplace retirement plan has been a real game changer," said Hobson.
The trend among U.S. employers is to enroll workers automatically in retirement plans, often defaulting them into mutual funds that invest predominately in stocks. Thanks to inertia, few decide to opt out once they are investing in a workplace plan, and that has lifted overall participation, Hobson said.
Yet, black investors lag whites when it comes to investing in equities, according to Ariel, which has been collecting data on attitudes of black and white investors since 1998. Roughly two-thirds of African-Americans were invested in stocks or stock mutual funds last year, compared with 86% of whites, the firm says.
"It's not like African-Americans are investing more than whites - we're just starting to catch up," Jackson said.
For its study, Ariel polled 500 black and 500 white households with incomes of at least $50,000 by phone last summer but held the data for release during Black History month.
Hobson acknowledged that the survey results do not capture more recent volatility in the stock market - so far in 2016, the S&P 500 is down nearly 7%.
But attitudes toward equities are unlikely to shift dramatically among black investors, she said, adding: "These things do not turn on a dime."