Blue Moon 'Craft Beer' Lawsuit Gets Tossed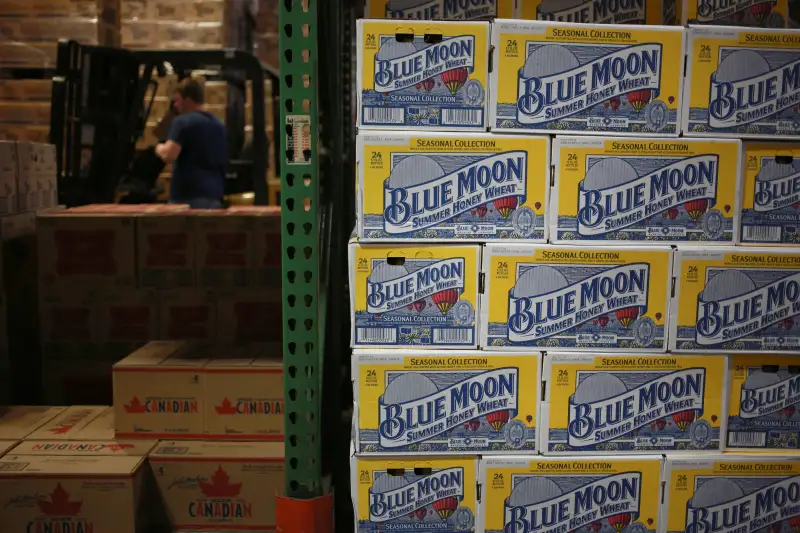 Bloomberg via Getty Images
MillerCoors LLC won the dismissal of a proposed class action lawsuit by a self-described beer aficionado who said the brewing giant tricked consumers into paying premium prices for Blue Moon by falsely portraying it as "craft beer."
U.S. District Judge Gonzalo Curiel in San Diego said the plaintiff, Evan Parent, did not show MillerCoors affirmatively misrepresented the origins of Blue Moon, a Belgian-style wheat beer, such as by suggesting it is brewed in small tanks and produced in a small brick building run by "The SandLot Guys."
"At best, these advertisements contain generalized, vague and unspecified assertions that amount to mere puffery upon which a reasonable consumer could not rely," Curiel wrote in a decision on Thursday.
The judge also found no showing that MillerCoors pressured retailers to put Blue Moon in craft beer displays, and said it was not liable if concert venues, sports venues and restaurant chains such as Applebee's and TGI Friday's decided on their own to call it a craft beer.
Parent is from San Diego, court records show. His lawyers did not immediately respond to requests for comment on Friday.
Marty Maloney, a MillerCoors spokesman, said the Chicago-based company is pleased with the decision.
The lawsuit sought unspecified damages.
MillerCoors is jointly owned by SABMiller Plc and Molson Coors Brewing Co. It also produces such brands as Miller High Life, Coors Light and Molson Canadian.
Curiel also presides over an unrelated lawsuit by former students of Trump University. Republican presidential candidate Donald Trump, who has proposed sealing the U.S.-Mexico border with a wall, has complained that Curiel cannot treat him fairly because of the judge's Mexican heritage.
The case is Parent v MillerCoors LLC, U.S. District Court, Southern District of California, No. 15-01204.