People Are Reselling Elon Musk's Flamethrowers on eBay for Thousands of Dollars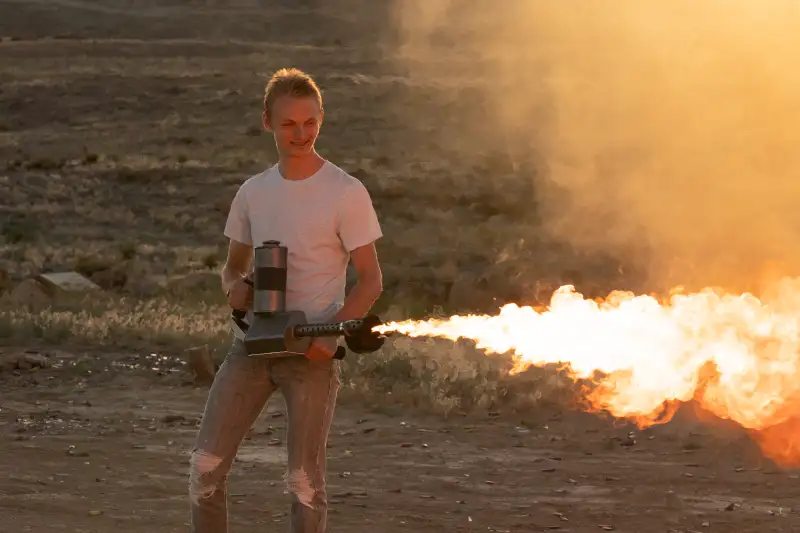 grandriver—Getty Images/iStockphoto
Some of the people who purchased flamethrowers from Elon Musk's Boring Company are now reselling the devices on eBay for thousands of dollars.
The Boring Company, Musk's tunneling venture, began selling the flamethrowers in January for $500 and quickly sold all of the 20,000 machines it had listed.
But now the $500 device is selling for anywhere between $3,000 and $5,000 on eBay, as was first reported by CNN.
As of Monday morning, multiple eBay listings show the device for anywhere between $2,250 and $5,000. One seller even has a "Buy Now Price" of $20,000.
The Boring Company sold the devices to help raise money to fund development of its tunneling machines and for testing. The company has also sold Boring Company hats for $25 to raise money.
But selling a flamethrower was a bit more challenging than selling hats. Shortly after the company sold out of the devices, Musk said it would have to make a change to the name of the flamethrower so that it could ship it to customers.
"Apparently, some customs agencies are saying they won't allow shipment of anything called a 'Flamethrower'. To solve this, we are renaming it 'Not a Flamethrower,'" he tweeted.
With the Boring Company, Musk aims to build a network of underground tunnels in Los Angeles that would move cars on electric skates. The electric sled would allow for cars to be transported at 150 mph through the tunnel, Musk has said.
In May, the company announced it would be partnering with Los Angeles County Metropolitan Transportation Agency (MTA) to build a three-mile test tunnel along Sepulveda on Los Angeles' Westside, which is a heavily congested part of the city.
Musk's Boring Company has already built a shorter tunnel on SpaceX's headquarters in Hawthorne, California.
Musk said in May that using the future tunneling system, dubbed the Loop, would cost as little as $1.
This article originally appeared on BusinessInsider.com.