My Boss Won't Let Me Quit My Job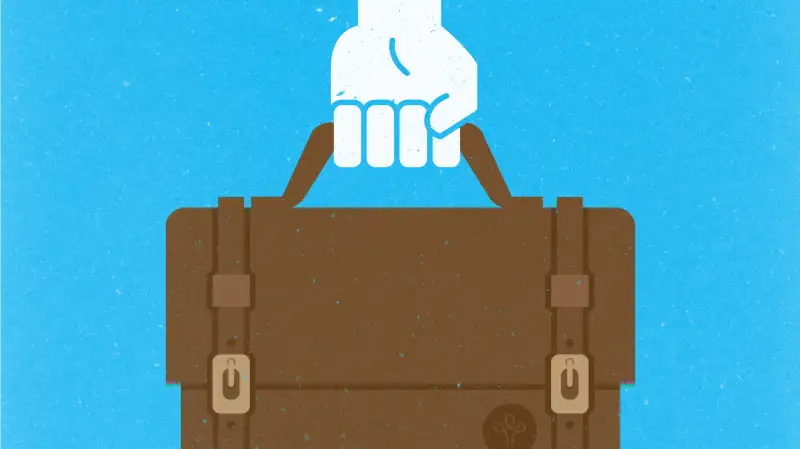 Q: How can I get my boss to accept my resignation? I am working in an educational company, and this is my first job. I am working in a position as an education consultant. However, the responsibility is actually as much as selling the program while my true interest is in English teaching.
Unfortunately, the more days I spend on the job, the more I want to quit as soon as possible (I have been working for 3 months now and my status is still an intern). But the fact that what I do is pretty different than what I thought I'd be doing kills me every day I go to work.
My supervisor is very nice and supportive and she keeps saying that she loves me and has considered me as her little sister. However, I began to get upset with her since I thought that all she is trying to do is to keep me in the job. I realize that I have helped her a lot and it will be pretty much difficult for her to let me go. The thing is, my decision to resign is final.

I have told her several times about resigning and she has declined my oral resignation. She finally said that she would probably let me go by the end of this December. But to be honest, I cannot actually wait that long. I really want to quit the job as immediate as possible, but her top weapon to make me stay is the word "responsibility," and she even said that my family is toxic because they support me resigning just after few months working.
Should I wait until the end of the year or should I stick to my own decision to quit immediately? Also, I am planning to apply for graduate degree in TESOL after quitting the job. Do you think I should apply first, then use that to buy my ticket out of the office gracefully without hurting anyone?
A: You don't need permission to quit. Your manager doesn't need to "accept" your resignation. You get to quit whenever you want, whether she accepts it or not! And you don't need to use grad school as an excuse for quitting. You can simply say that the job turned out not to be the right fit for you, and you are resigning. Period.
These are the words to use: "I've decided that I need to move on, and my last day will be in two weeks, October 26. I know you've urged me not to quit in the past, but my decision is final." If she pushes back, tells you your family is toxic, or whatever, say this: "My decision is final. Shall we talk about what you'd like me to complete during these two weeks?" And then you stick to it. She can't make you change your mind. Keep saying, "It's not up for discussion." And if it gets uncomfortable enough, you'd have reason to say, "I'd like to work out my final two weeks, but I need you to accept my decision. If you can't do that, it would be best for both of us if today is my last day."
Also: It's super weird that your manager is telling you she loves you — ever, but especially after three months. She sounds manipulative, immature, and sort of horrid. Get out of there.
Read next: How to Influence Coworkers When You're Not Their Boss
Q: What are the signs of a successful phone interview? I completed a phone interview with a hiring manager 10 days ago. I thought it went pretty well – it felt more like a conversation, and the interviewer went into great detail explaining the job tasks to me, as well as other information such as vacation days and working hours.
I was able to answer all of her questions, some with okay answers and some with great answers. She kept saying things like "fair enough" and "makes sense." At the end of the interview, I made sure to ask her several questions about the role and the company, which she again answered in detail. She then told me that they were still interviewing a pool of candidates and that they try to get back to all candidates within two weeks, and that if I were successful, I'd have one more interview. Before closing, she mentioned that I should email her with any questions that I had, and that I should follow up with her if I don't hear back in two weeks' time.
I've been worried mostly because they were quick in every previous step of the process. So what are the signs of a successful phone interview?
A: The sign of a successful phone interview is that you get offered another interview. Seriously, that's it. People have phone interviews that seem to go great and then never hear back again. And people have phone interviews that they're sure they flubbed and they get invited for another interview. Instead of trying to figure out if they want to keep talking to you (which you'll know eventually, as this plays out), focus on figuring out if you want to keep talking to them, whether the role and company sound like the right fit for you, and what additional questions you have for them.
Read next: How to Get Ahead When You Have a Bad Boss
These questions are adapted from ones that originally appeared on Ask a Manager. Some have been edited for length.
More From Ask a Manager: