Brazil's Crazy Credit Card Rates Make Yours Look Like a Steal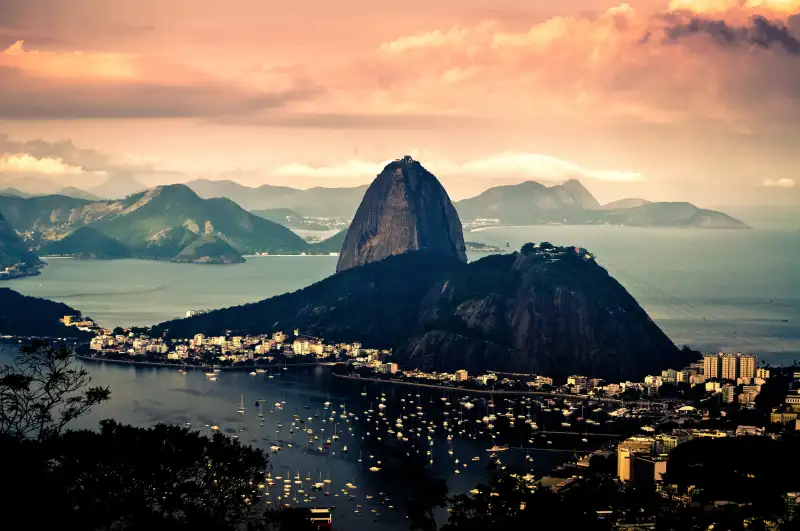 Thiago Veras—Getty Images
If you need to carry a balance on a credit card, you want to do that on a card with a low APR. It's simple: The higher your annual percentage rate, the more that debt will cost you, which is why experts often recommend against carrying balances on rewards or retail credit cards, for example. They tend to have APRs that exceed 20%.
Some Americans balk at credit card interest rates in the double digits, but that's nothing to Brazilians. In September, the average credit card APR reached 414.3%, according to the latest data from the central bank of Brazil, which was first reported by Chinese news agency Xinhua. That's an increase of about 11 percentage points from the average APR in August and about 83 percentage points from September 2014, when it was 312%.
By U.S. standards, that's exorbitant. You tend to find triple-digit APRs only on things like payday loans, a hotly-debated product that is intended to be a short-term loan, though it can lead to a cycle of debt. If you take a year to repay a credit card or loan balance with a 414% APR, you end up paying more than four times your original balance.
For example, let's use the average Brazilian credit card APR in a credit card debt payoff calculator. The numbers aren't pretty: With a $1,000 credit card balance on a card with a 414% APR, you'd end up paying $4,262 total if it took you a year to pay it off. That would require monthly payments of $355, and by the end of it, you would have paid about $3,262 in interest. If you can afford to pay $355 a month on that credit card, you probably shouldn't finance $1,000 with such a high APR in the first place.
Ideally, you avoid paying thousands of dollars in interest by not carrying a balance on high-APR credit cards or using payday loans, but in the event of an emergency, that may not be an option. For that reason, it's a good idea to keep a credit card with a low interest rate to use for unexpected, necessary expenses. (Here are the top picks from this year's Best Low-Interest Credit Cards in America ranking.)
You should always compare low-interest credit cards before you apply for one, because there are different offerings based on your credit history. The better your credit score, the more likely you'll be able to get a credit card with a low APR. If you can, it's a good idea to pay off your credit card balances in full every billing cycle, to avoid racking up debt that's difficult to pay off. If you do end up with credit card balances, make a plan to pay off the credit card debt so you can save money and protect your credit score.
More From Credit.com: