Breakfastarians Are Feeding US Restaurant Growth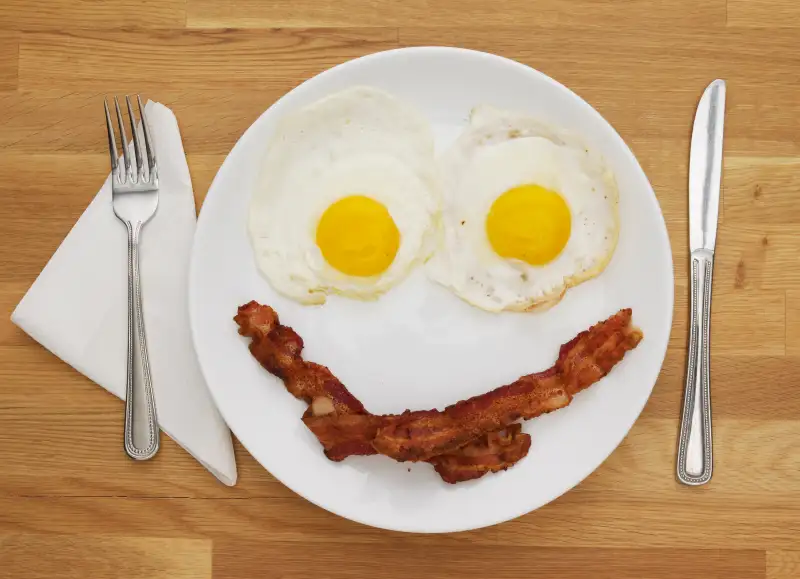 Call it the rise of the "Breakfastarians" - the dining tribe that craves breakfast food morning, noon and night.
Sales of morning standards such as coffee, pancakes and doughnuts are feeding U.S. restaurant traffic growth, outpacing lunch and dinner items. The trend is driven by an improving U.S. job market, with more Americans on the go in the morning and willing to spend on meals outside the home.
It has prompted companies from fast-food leader McDonald's to North Carolina-based buffet chain Golden Corral to experiment with all-day breakfast. They are joining chains like Denny's, IHOP, Jack in the Box and Sonic, which for years have offered breakfast anytime.
Taco Bell took the morning plunge about a year ago and breakfast now accounts for 7% of sales. Dunkin' Donuts sells breakfast sandwiches all day and says they are a growth driver.
"When people work, they eat out more often. Fast-food chains are the first to benefit because (people entering or returning to the workforce) are going to go for the more affordable stuff," said Malcolm Knapp, whose Knapp-Track service keeps tabs on restaurant sales and guest counts.
"It's hard to screw up breakfast ... everything goes well with bacon," he added.
Breakfast visits were up 4% for the year ended May 2015, largely due to gains at fast-food chains, while lunch and dinner visits were flat, according to research firm NPD Group.
There is no official tally of how many Americans consider themselves Breakfastarians, a term that popped up on the Internet a few years ago and was embraced by IHOP ads.
A 2014 survey by the National Restaurant Association showed 72% of U.S. adults wished restaurants would offer breakfast items all day.
Read next: Why Sales of Yet Another Traditional Breakfast Staple Are Tanking
The trend has been on the rise since 2011, and has been a bright spot for big national chains. McDonald's, Starbucks, and Panera Bread recently highlighted the strength of breakfast sales in their quarterly reports.
When a company's breakfast business gets to scale, it can be very profitable, said Sanford Bernstein analyst Sara Senatore. She estimates that breakfast accounts for about 25% of McDonald's sales and roughly 40% of profit in the United States.
Still, not every chain will win at breakfast.
"Consumers are generally reluctant to make changes to their morning routine," Senatore said. Beyond that, egg prices have soared since a U.S. bird flu outbreak forced producers to cull millions of chickens.
Starbucks said it got a sales bump from its bakery expansion, new drinks like the "flat white," an Australian import made with whole milk and more concentrated espresso.
Panera's breakfast business grew faster than lunch and dinner during the latest quarter, but breakfast sales came with a lower margin.
McDonald's, which dominates the fast-food breakfast category and is working to end a U.S. sales slump that has persisted for more than a year, said its breakfast business has proven resilient to the industry's intense competition.
Chief Executive Steve Easterbrook expects McDonald's third-quarter global sales at established restaurants to grow, but warned that all-day breakfast is no silver bullet.
Some franchisees are concerned over the additional cost of serving breakfast all day, while others worry it could dent sales if diners opt for lower-priced Egg McMuffins over higher-priced burgers.
Elsewhere, privately held Golden Corral is considering extending or making permanent its traffic-boosting summer "Breakfast for Lunch and Dinner" promotion. Denny's, whose breakfasts are legend with the late-night party crowd, is in turnaround mode and has seen its traffic rise for the last three quarters.
Pancake chain IHOP, which has been in the business of all-day breakfast for more than 57 years, in May took direct aim at the movement, launching an ad campaign "celebrating" Breakfastarians.