Bruce Springsteen's 4-Hour Long Concert Racks Up Stadium Fine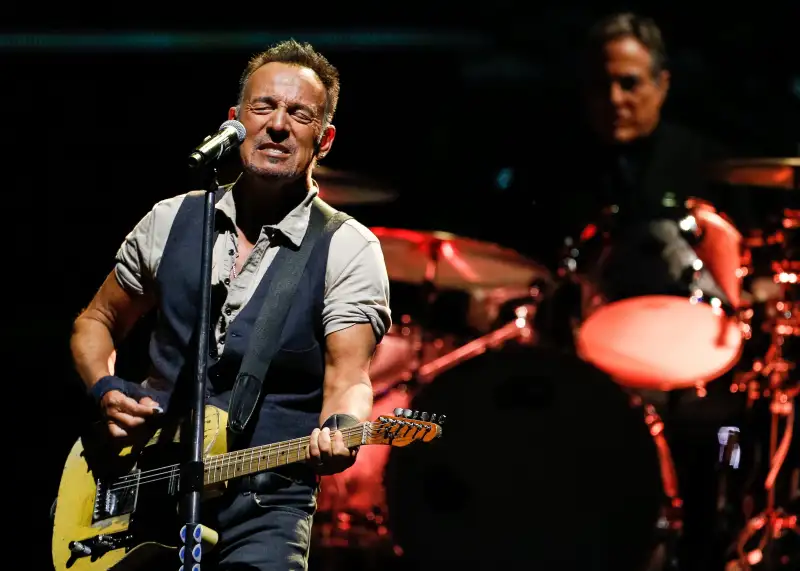 Boston Globe—Boston Globe via Getty Images
The Boss worked overtime -- and his office had to foot the bill. At least, that's the case when the Boss is Bruce Springsteen and his office is an arena filled with tens of thousands of fans.
On Sept. 14, Springsteen and the E Street Band played a four-hour-plus show at Gillette Stadium in Foxborough, Mass., the Sun Chronicle reported. As his fans danced in the dark to "Born to Run" and "Rosalita," the Boss played a show that extended past the town's curfew of 11:30 p.m., racking up a $22,249 overtime fine for Gillette Stadium.
The stadium paid up soon after the show, according to town manager Bill Keegan. In anticipation of a lengthy set from the rocker, who is famous for his marathon concerts, Foxborough had already extended its curfew, from 11:15 to 11:30 p.m. But the concert at Gillette finished at 11:56 p.m. -- likely due to the fact the 7:30 show got off to a late start, at 7:53 p.m.
Read More: Bruce Springsteen Tickets Are Already Going for $10,000 on Stubhub
Springsteen's show at Gillette was the last on the River Tour, which commemorates the re-release of the Jersey Shore rock icon's 1980 album. So far, it's been one of the most lucrative music tours of the year, generating $171 million in the first half of the year alone, according to Forbes.
The tour also made headlines in April, when Springsteen canceled an April show in Greensboro, N.C. in protest of the state's HB2 bill. The legislation prevents towns from passing anti-discrimination rules and makes transgender people use the bathroom that corresponds with their birth gender.