The Frothy Backlash to Budweiser Ad Mocking Craft Beer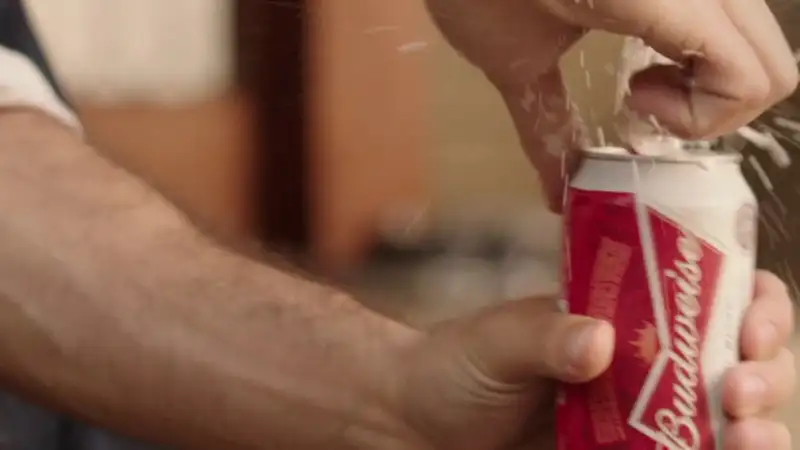 On Sunday, Budweiser aired a commercial during the Super Bowl declaring that it is "PROUDLY A MACRO BEER," while also mocking "FUSSED OVER" craft beers and the bearded young hipsters who supposedly enjoy "DISSECTING" their taste.
The ad was puzzling—and arguably hypocritical and foolish—in several ways, and casual beer drinkers and brewers all over the beer spectrum have said so. Bud's attack ad has spurred on many to attack the brand and its owner, the multinational monolith Anheuser-Busch InBev.
One reason the ad struck many as bizarre and nonsensical is that Anheuser-Busch InBev has been buying up craft beer brands left and right. We have an ad that essentially attacks brands the company has spent millions of dollars acquiring. "Let them sip their pumpkin peach ale," the ad copy read, in between cliché-ridden images of mustachioed men in hipster glasses sniffing effete brews out of fancy glasses. Meanwhile, Seattle's Elysian Brewing, which AB-InBev purchased less than a month ago, is known for producing beers that would seem to be similarly worthy of poking fun at, such as Punkuccino Coffee Pumpkin Ale and Superfuzz Blood Orange. Fortune pointed out that the brewer had, in fact, made a Pecan Peach Pumpkin Amber beer just last year.
Understandably, some of the people who got Elysian off the ground weren't happy about the Bud ad. "I find it kind of incredible that ABI would be so tone-deaf as to pretty directly (even if unwittingly) call out one of the breweries they have recently acquired, even as that brewery is dealing with the anger of the beer community in reaction to the sale," Elysian co-founder Dick Cantwell, who opposed the AB-InBev acquisition, explained to the Chicago Tribune in an email earlier this week. "It doesn't make our job any easier, and it certainly doesn't make me feel any better about a deal I didn't even want to happen. It's made a difficult situation even more painful."
On social media and in beer forums, Budweiser was being bashed for the ad before the Super Bowl was even over. A Budweiser tweet in response to the criticism claimed, "We're not anti-craft. Just pro-Bud."
But that didn't stop, or even slow, the backlash. On Monday, the world's other well-known giant beer company, MillerCoors, released a statement on social that obviously took issue with the Bud ad. "We believe each and every style of beer is worth fussing over," the message stated. "Quality isn't something that belongs to a single style of beer or a single brewer." A stamp at the bottom of the message bore the slogan, "We Stand for Beer." Basically, the MillerCoors proclamation makes the case that the Bud ad wasn't simply "anti-craft" but anti-beer in general.
Certainly, the ad struck some as an attack on any beer made for tasting good as opposed to one brewed merely for drinking for the sake of drinking. The Atlantic viewed the ad as "a company trying to sell beer by casting Millennial foodies as a pretentious out-group to be mocked." As a followup Slate post noted wryly, "This is a somewhat odd approach to winning over young drinkers, which, presumably, is AB-InBev's goal."
For good measure, folks in the indie craft brewing community have responded to Bud's mocking with spoofs of their own. In a parody of the Bud commercial, a video from Oregon's Ninkasi Brewing Company demonstrates that Budweiser is good for little outside of funneling and perhaps pouring on one's head:
Another response to the Bud ad, from Hopstories, throws down the gauntlet with some fighting words: "We will savor our hundreds of styles, you keep pushing your one."
Correction: An earlier version of a video accompanying this article included footage erroneously implying that New Belgium Brewing Company is owned by Anheuser-Busch InBev. New Belgium Brewing is an independent, 100% employee-owned operation.