Want to Buy a Home in This Market? You Might Have to Build It Yourself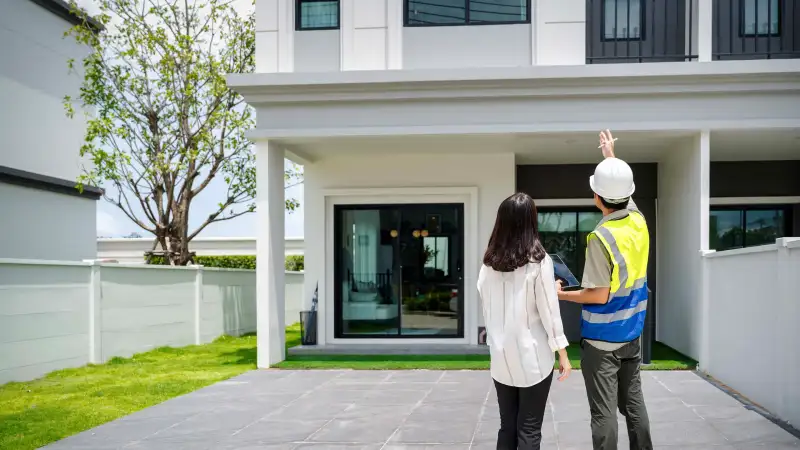 Homebuyers frustrated by the lack of existing houses for sale are finding relief in the form of brand-new ones.
New construction homes have been a bright spot in this year's otherwise lackluster housing market. About one-third of all single-family homes listed for sale in the U.S. since the beginning of 2023 have never been lived in before, according to a recent report from brokerage Redfin.
That's a record high for the spring season— and it's no wonder, given current market conditions.
Thanks to the pandemic homebuying frenzy, and an existing inventory problem two years of ultra-low interest rates made even worse, there's a dearth of houses on the market. Particularly those worth justifying spending a premium on, now that mortgage rates are hovering near a 22-year high.
"I've seen a lot of frustrated buyers . . . just not finding the space or the design they're used to," says Michael Martirena, a real estate agent at Compass Florida.
Instead of trying to find an existing home in a picked-over market, many potential homebuyers are choosing new construction homes, he says. For some buyers, that means hiring a builder to design and construct a custom home that ticks all the boxes they're searching for — from style to square footage and everything in between.
For others, it means walking through neatly-staged model homes in largely vacant residential developments, scanning blueprints and online photos of pre-designed houses and signing up to be the original owners of a brand-new property.
These homes run the gamut of what it means to be "in construction." Some are move-in ready or nearing completion; others are halfway finished or still in the initial planning phase — meaning buyers are investing more in the idea of a home than a tangible piece of property.
In a real estate market where prices are high and inventory is low, all of these options have become newly appealing to would-be homeowners. And they're not as expensive as you might think.
Historically, newly built homes have cost about 10% to 15% more than those built several years — or decades — before. (At least on a national level; home prices vary widely depending on which part of the country you're located.)
That's no longer the case. The median price for a new construction home, according to the latest available data from the U.S. Census Bureau, is $436,700. A house that's been previously lived in comes with a median price tag of $412,300, according to data from the National Association of Realtors. That's a difference of less than 6%. According to a recent study by Storage Cafe, building a home is actually cheaper than buying an existing one in California, Maryland and 16 other states.
The marketing for new homes has changed too. They're still being advertised by developers in conjunction with local real estate agents, as they've always been, but digital tools like video tours and Facetime walkthroughs are now standard practice, making it easy for potential buyers to search for a home anywhere in the country without having to rely on local ads.
There are other financial advantages to buying (or building) a new house. For one, barring a catastrophe, it won't require major repairs or remodeling. The overall maintenance costs are typically lower than in an older home, since everything from the door hinges to the dishwasher are brand new and should, in theory, work perfectly.
Water and energy-efficient features on new builds can also lower the long-term cost of homeownership, says Rob McGibney, executive vice president of KB Home. Some recently remodeled older homes have these upgrades too, but others do not, and buyers who are sick of trudging through open houses of the latter variety will likely have an easier time finding what they're looking for in the new construction market.
Builder incentives further add to the lure of these houses. Popular concessions include permanent rate buydowns, which help reduce buyers' monthly mortgage payments, upgraded materials (think granite countertops instead of PVC) and free, brand-new appliances that aren't normally included in the sales price. Some builders also offer credits that buyers can use to pay off closing costs and other upfront expenses.
The longer home prices stay as high as they are, and the number of existing homes on the market stays low, the sweeter these deals will get.
More from Money:
House Hunters Have Lost $71,000 in Buying Power Since Last Summer
'Cheap Old Houses' Are All Over Instagram. But Are They Good Investments?
Home Insurers Are Leaving States and Hiking Prices — Here's How to Cope