How to Buy a House You've Never Seen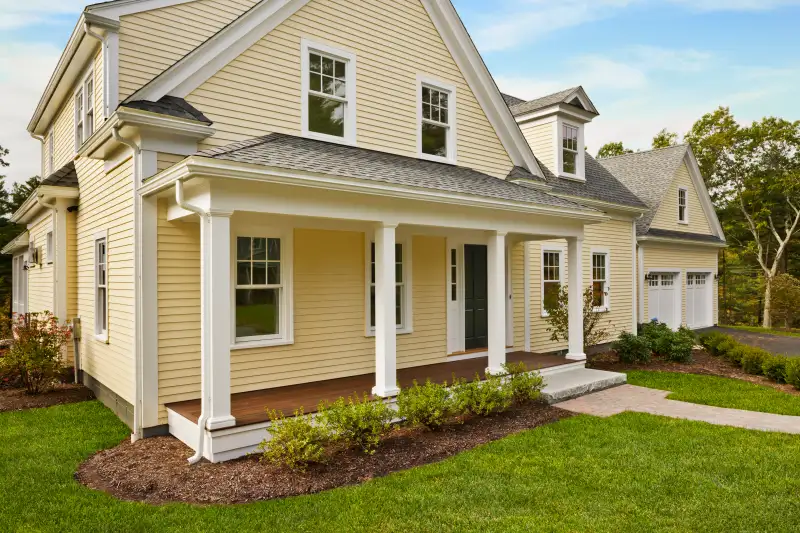 David Papazian—Getty Images
For people who are relocating and cannot visit a property in person, technology has made the hurry-up buying process so comfortable that 21% of homebuyers say they have made an offer on a house without seeing it first, according to a new survey from real-estate brokerage Redfin.
Frank Hagler and his wife went all the way through the purchase of a house in Corpus Christi, Texas without ever stepping foot inside it.
With a new baby on the way and other constraints, the couple could not make the trip from Sacramento, California.
While it is not a process Hagler would suggest, now that they are living in the house, they are happy with the outcome.
"The house is nicer than we thought it would be," Hagler said.
Homebuyers and agents suggest a few tips that make all the difference on being able to pull off a home purchase from afar:
1. Take a video tour
Pictures are great, even 3D walk-throughs, but those who have been through this say nothing compares to live video. Use FaceTime, Skype or a dedicated app like Ustream to make it feel like you are on a real home tour.
The Hagler's agent, Shawna Besancon of Redfin, conducted their first tour exactly as if they had been there. She arrived early and got all the lights on, then met them in the driveway via FaceTime.
Subsequent video tours followed - for measuring, an inspection, checking repairs and even an interview with the housesitters who would watch the place until the Haglers arrived.
2. Find an agent you trust
When you cannot be there yourself, trusting the opinions of the person who is your surrogate becomes all the more important. Danielle Moy, a Coldwell Banker agent in Orland Park, Illinois, is in the middle of closing on a house where the buyers were not able to get there in person.
After the initial video tour, Moy thought the couple needed more of a sense of how they should shape the place, so she hired a stager for $300 and had her give a subsequent video tour. "They were spending about $700,000, and I wanted to show them I was committed," she said.
The couple ended up outbidding three other families to get the property, and were hoping to attend the closing this month.
Other agents rely on extensive conversations to help their clients. Broker Amy Smythe Harris of Urban Provision Realtors in suburban Houston, will meet with clients in a Google Hangout to get to know them better. She also has them go on sites like Houzz and Pinterest and creates secret "pinboards" with them to share ideas for decorating and renovating.
She helped one remote military couple find a home in Houston while the wife was in South Carolina and the husband was in Afghanistan. "I had already spent so much time online with them I had a good feel for what they were looking for," Smythe Harris said.
3. Do online neighborhood reconnaissance
Buying a house is not just about floorboards and water heaters, but also about researching neighborhoods and schools. For clients who cannot visit in person, Lisa Oden, a realtor for Century 21 Results Realty Services in suburban Atlanta, has a custom mix of information she supplies from 350 sources.
For others, Google StreetView and talking to people in the area suffices. When Gail Davis and Dave Rostocil were looking to move from Boston to Cleveland last year, they relied on family in the area to be their boots on the ground when they could not come in person.
"We either lucked out or did our homework well. We are happier than we expected to be," said Davis, from the new home they moved into in January.