5 Packages That Will Replace Pay TV as We Know It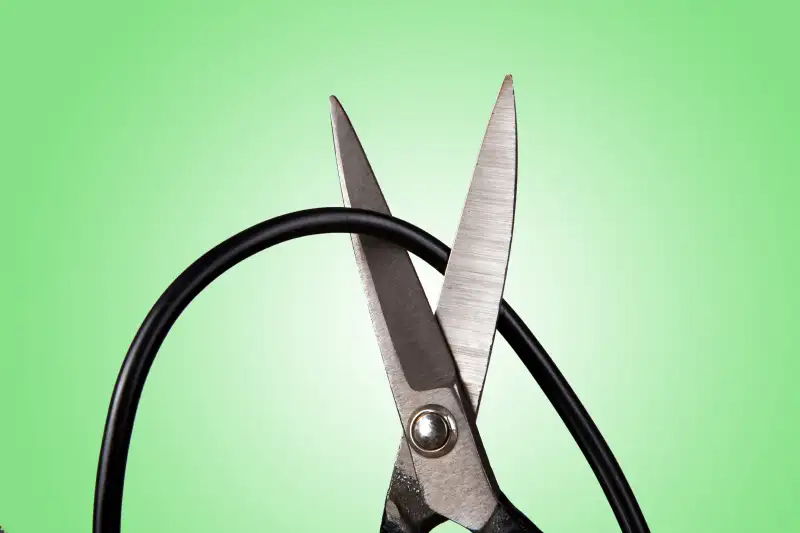 If you need proof that cable providers are feeling the heat from cord cutters, look no further than AT&T's new U-Verse package. Marketed as an online exclusive, the plan includes broadband, a small lineup of channels, HBO (including HBO GO), and a full subscription to Amazon Prime (with both streaming video and free shipping included)—all for $39 a month. The message is clear: "Keep paying for TV, and we'll throw in some of the web services you were thinking of leaving us for."
It might seem strange for a cable provider to subsidize its competitor's products (and you'd be right), but AT&T's latest offer reflects just how desperate cable companies have become to keep their subscribers. The old pay-TV model is dying, and it's being replaced by a slew of more consumer-friendly ways to watch the tube. As we edge closer to the end of cable as we know it, it's time to look at five new packages that are stepping in to fill the void.
The Oh-God-We'll-Do-Anything Package
That's essentially what AT&T is now offering. By discounting the same web services most of their cord-cutting customers are likely fleeing toward, the company is trying to keep anyone they can on the cable bandwagon for just a little while longer. It sounds like a good deal, but cable refugees should read the fine print. AT&T is only offering the $39 price for your first year on the service. After that, the plan's price is likely to skyrocket, making this package a bit of a bait-and-switch.
Re/Code's Peter Kafka succinctly summarizes the logic behind AT&T's newest product, writing that cable providers "[would] rather have subscribers paying a small fee than none at all, but they're also telling themselves that those subscribers will 'trade up' " to a more expensive plan. But as Kafka points out, it's a gamble, and giving subscribers a sampling of cable competitors might not be the best way to ensure they stick around.
The Discount Cable Package
Having hundreds of channels sounds nice, but which channels does the average watcher actually need? The networks? Local sports? Maybe HBO? If that's your answer, a growing number of cable companies are offering packages that offer exactly that, and nothing more, at a discount price. Comcast is selling internet, local channels, and HBO for $49.99 a month. (Comcast might be feeling ambivalent about this plan, since, as Re/Code notes, the company apparently stopped promoting it, but interested parties can still find the deal here.) Verizon has an almost identical plan for $50, and AT&T is offering its aforementioned discount plan at an even lower price.
The catch? Verizon's deal is for one year only, and Comcast promises just 12 months of its "Internet Plus" plan at the introductory price. Once that year runs out, subscribers may find these discount plans are yet another ploy to keep cord-cutters on board and gradually reconvert them to costlier options.
Cable for Cord-Cutters
It might sound like an oxymoron, but that appears to be exactly what Sony is trying to do with its yet-to-be-released Web TV service. The tech giant has already signed a deal with Viacom to carry 22 of the company's channels, including MTV and Comedy Central, and plans to ultimately stream an even larger selection of networks exclusively over the internet.
However, instead of using this new transmission method to shake up TV offerings, the Wall Street Journal reports Sony is planning to put together a traditional cable-like package with roughly 100 channels and a comparable monthly bill. According to Viacom and others involved with the project, Sony plans to lure would-be cable quitters using a new, more powerful user interface that promises to make media consumption of all kinds more intuitive and enjoyable.
The Un-Cable Provider
If T-Mobile has become the un-carrier for wireless service by rejecting typical industry practices, Dish seems to be doing the same thing for cable. The satellite provider is planning to launch a new Web-TV service as well, and like Sony's offering, it wouldn't require any setup or installation fee. But according to the Journal, Dish is going even farther than Sony by building its Web TV package around a leaner selection of most-watched channels—all for a lower price than current pay-TV plans. Dish has already partnered with Disney to build out its content lineup, and is required by that agreement to also carry 10 of the top 30 channels when the service debuts.
A Hodgepodge of Streaming Web Services
For many TV fans, ditching cable for the Netflixes and Hulus of the world is already the status quo. Cable providers may not let customers pick and choose which channels to receive, but through a careful selection of streaming services, including free ones like YouTube and Twitch, TV addicts may have stumbled across the next best thing. This alternative is looking even more attractive ever since HBO announced in September that it was 'seriously considering' offering HBO GO to those without cable plans as a standalone product. Combine online HBO with a growing number of cable-less sports options, and the very idea of single package TV service may become increasingly old-fashioned.