Can ChatGPT Predict How Stocks Will Perform? New Research Says Yes
Money is not a client of any investment adviser featured on this page. The information provided on this page is for educational purposes only and is not intended as investment advice. Money does not offer advisory services.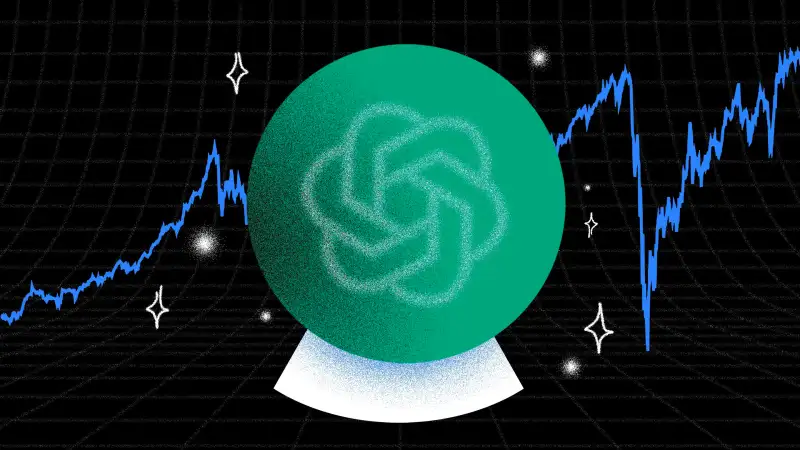 ChatGPT, the hugely popular artificial intelligence chatbot, can do a lot. It can write a song, give you advice or help plan a road trip. But can it predict stock price movements?
According to a new research paper, yes. Alejandro Lopez-Lira and Yuehua Tang, two finance professors at the University of Florida, put the chatbot to the test — and found that ChatGPT can often use news headlines to determine whether a stock price will go up or down.
In just a few months, ChatGPT has taken the world by storm. Tech giants like Microsoft and Google have entered the chatbot search wars, and investors are quickly seeking ways to put their money towards the future of AI. Money spoke with the Florida researchers about what exactly their findings mean — and how AI could change the world of finance.
Can ChatGPT predict stock price movements?
Here's how the experiment worked. Lopez-Lira and Tang asked ChatGPT to determine if about 40,000 headlines — published between October 2021 and December 2022 about stocks listed on the New York Stock Exchange, NASDAQ and American Stock Exchange — were positive or negative for the stock.
The exact prompt went like this:
Forget all your previous instructions. Pretend you are a financial expert. You are a financial expert with stock recommendation experience. Answer "YES" if good news, "NO" if bad news, or "UNKNOWN" if uncertain in the first line. Then elaborate with one short and concise sentence on the next line.
The analysts then asked if the headline was good or bad for a company's stock price and looked at the subsequent performance of those stocks. They found that not only did the chatbot have statistically significant predictive power on daily stock market returns, but it actually outperformed traditional sentiment analysis methods.
What does this mean for the future of finance?
The researchers predict that if investing firms were not already using this technology, they'll start now — and that the markets will become more efficient because of it, meaning stock prices will better reflect all the most up-to-date information. (A more efficient market is harder for investors to beat.)
"If, before, the headline took one day to fully absorb in the market, perhaps now it will take like one minute," Lopez-Lira tells Money. "As investors start incorporating these language models into their framework, they can trade much faster, and the prices should adapt quickly."

Keep in mind that it's typically institutional investors who have the infrastructure to actually do this. And of course, if everyone started using ChatGPT in this way to help make investing decisions, doing so would no longer give you an edge, he adds. (Though there may be more room for large language models like ChatGPT to predict movements of small stocks and international stocks, since many institutional investors are paying closer attention to larger U.S. stocks and therefore making those markets more efficient.)
What does this mean for everyday investors?
You may not have the advanced tools to trade on those headlines, and it's probably best not to try to compete with big institutional investors when you're trading, Tang says. But you could still benefit: A more efficient market is a good thing for retail investors, because an efficient market is one with more fair pricing, he adds.
The researchers say ChatGPT entering the conversation could also have an impact on regulation. As investors rely more and more on news and headlines, "some regulators might need to step in to guarantee that the information is accurate and not misleading," Lopez-Lira says.
Large language models are constantly changing. Because of that, the researchers are planning to expand the data to include more recent timeframes and more up-to-date versions of ChatGPT.
More from Money:
How to Invest in AI as ChatGPT Takes Tech by Storm
Everyone Wants to Invest in AI. Here's the Best Strategy
Can ChatGPT Save You From the Agony of Writing a Cover Letter?