How to Cancel Your Flight Reservation Without Getting Gouged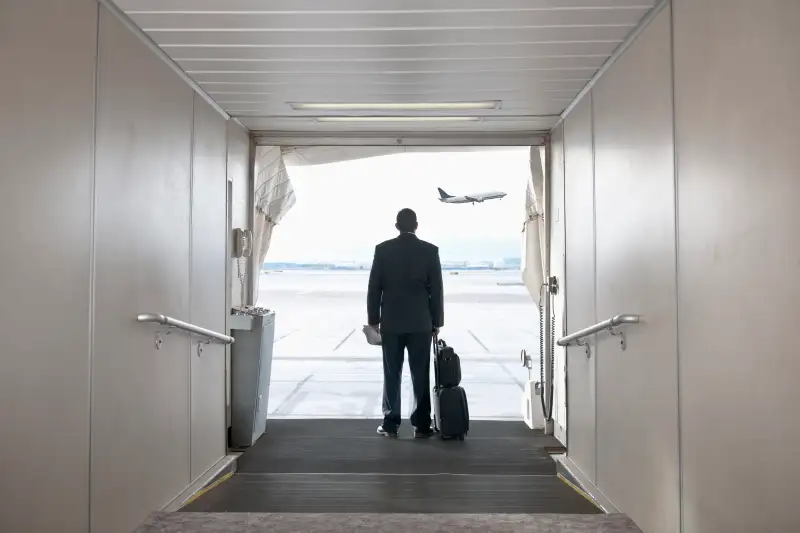 Dave and Les Jacobs—Getty Images
Have you ever booked an airline ticket only to see that the fare dropped soon after you made your purchase? Unfortunately, the cheapest airline tickets tend to be non-refundable, so price-sensitive travelers usually end up not profiting from that price drop.
Have you ever had unexpected news pop up right after booking your flight that requires you to change or cancel your flight? You may have to pay fees to change your flight or end up stuck with the ticket you can no longer use if your plans change.
In the first case, you should be able to cancel and re-book your flight at a lower rate if you act within 24 hours of your original purchase thanks to a little known federal rule. If your plans have changed, you could even straight out cancel your flight for a full refund.
How the 24-Hour Cancellation Rule Works
The United States Department of Transportation (DOT) put the 24-hour no-charge cancellation rule into place, but they also stipulate the purchase must be at least a week in advance of the flight departure date in order to qualify.
This consumer-friendly booking rule has been implemented in a few different ways depending on with which airline you choose to fly. Most airlines choose to allow you to cancel your reservation within 24 hours of booking as long as you meet the requirements of the rule. Airlines that follow the rule exactly as written include US Airways, JetBlue and Spirit.
However, some more generous airlines, such as Frontier and United, do not require you to make your purchase at least a week in advance. Delta is more flexible with the cancellation time period and allows you to cancel up until midnight on the day after you book your flight, which will normally give you at least a few more hours to find a lower fare or change your mind should something else pop up.
American Airlines follows the DOT rule in a unique way. It allows you to book your flight by putting it on hold for up to 24 hours, without charging you for the ticket. Once the hold expires, you have to pay for your ticket, pay a fee for an extended hold or let the ticket and pricing expire. This allows the airline to follow the rule without having to worry about the hassle of refunding any money. Once you purchase the ticket after the hold period, the sale is essentially final. To use this option, simply look for the hold option on the review and pay screen when booking a ticket on American Airlines' website.
The most generous airline, as far as cancellation policies go, is Southwest. Southwest has neither fees for cancellation nor change fees. If you have to make any changes, you will get full credit for the price that you paid for your ticket. If you decide to change to a more expensive flight, simply pay the difference in fares.
Cancelling or Changing Your Flight Outside of 24 Hours
Once the initial 24-hour window passes, cancelling a flight gets a lot trickier. Each airline has its own policies regarding cancellation fees and change fees. Since many airlines have a handful of different fares you can buy, there are many different rules governing cancellation and change fees.If you need to cancel or change your flight outside of the 24-hour window, first check out your carrier's website to read up on its policies. You might find a special exception that allows you to avoid fees based on your particular circumstance. If you cannot find what you need on the website, call the airline and speak to a customer service representative. It can't hurt to ask.
Read next: The Absolute Worst Practice of Airlines Today
More From MoneyTips:
What to Do If You Are Bumped From a Flight
Average Domestic Airfare of $391 is the Highest Since 1995
Frequent Flyer Programs Changing