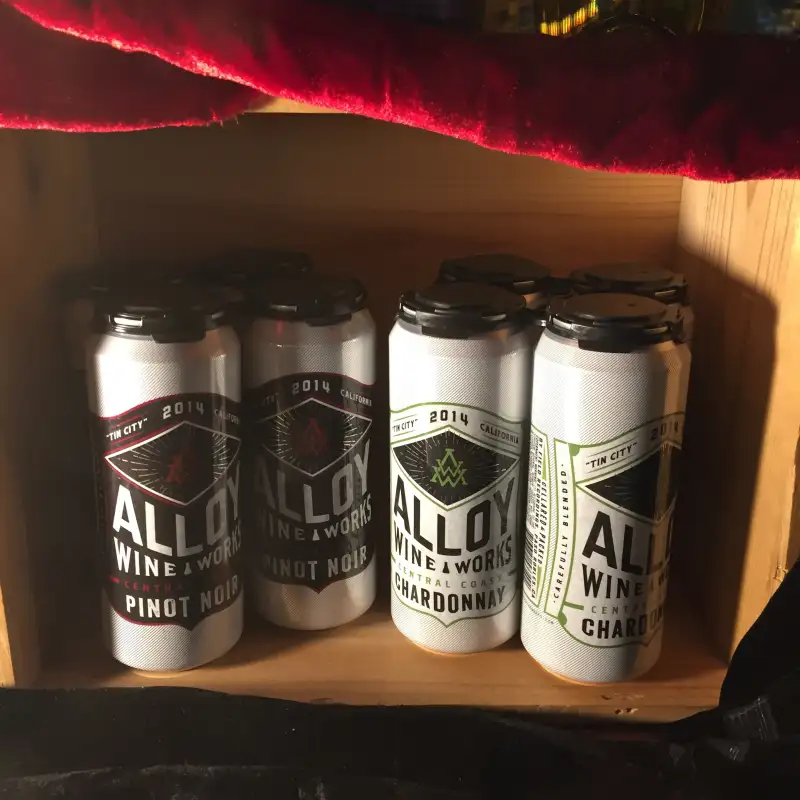 The next great American drink? Canned wine, according to data from Nielsen. While still just 1% of the overall wine market in the U.S., canned wine sales are up 125% over the past year, reaching $16.4 million annually.
Despite canned wine's novelty, there's no lack of choice. Several summer rosés, including Union Wine's Underwood brand from Oregon, are already available for around $24 per 4-pack. Alloy Wine Works' Chardonnay and Pinot Noir from California's Central Valley is available for as low as $8.99 for a 17-ounce can. You can even buy canned Prosecco from Whole Foods. (Here's a handy round up from Refinery 29 for more ideas.)
Why the sudden interest in canned wine? Some people are just looking for "something fruity" or "anything cold and tasty," according to a Harris poll of 1,975 U.S. adults aged 21 or older. And canned wine is poised to deliver. About two-thirds of Americans say the temperature of the beverage is important—it should be cold— while 73% say that having packaging that makes it easy to carry is equally important to them, Nielsen found.
While canned wine is a fast-growing segment, beer still reigns supreme as the drink of choice during hot weather. A vast majority (92%) of people say they reach for a beer during the summer months, with 47% saying they prefer a "flavored malt beverage" and 45% seeking a craft beer in a bottle.