Why You Might Actually Want a Credit Card With No Rewards and No Signup Bonus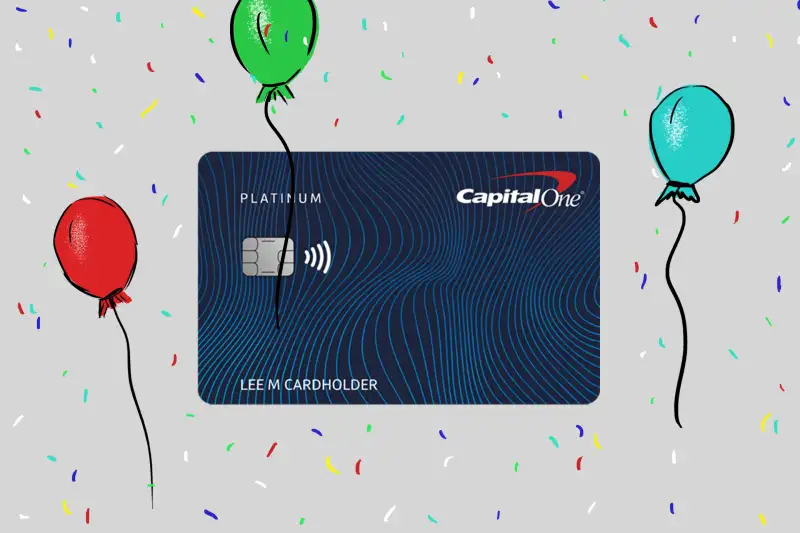 I began studying and writing about credit cards in 2008. Before then, I was just like any other credit user — and wasn't totally sure about the best card to use.
Sometime after college, I went looking for a simple card from a reputable issuer that would offer secure and convenient method of payment, while helping me to build credit. I settled on the Capital One Platinum card, and it held a place in my wallet for many years.
Capital One® still offers its Platinum Credit Card, and it remains relevant for those who want use a simple card while they build credit.
Key Terms
Annual Fee: $0
APR: 26.99% variable
How This Card Works
This card is offered to new applicants with fair credit or better, which is often defined as a credit score of over 580 and other times as over 630. So you should be able to get this card if you are fairly new to credit, or if you have fair or poor credit (a FICO score between 500 and 660), but don't have bad credit.
But once approved, you'll find that this is a very simple card, in a good way. There's no annual fee, no balance transfer fee and no foreign transaction fees. Capital One will automatically consider granting you a higher credit limit in as little as six months.
This card also includes many of the benefits found on its premium rewards cards, including 24-hour travel assistance services, rental car insurance and extended warranty coverage for eligible purchases. It even includes tap-to-pay contactless payment technology in its sharp, newly restyled cards.
Advantages
This is a simple card that's easy to be approved for. It has very few fees and lots of cardholder benefits for a card of this type. Most importantly, it's issued by Capital One, which is a major card issuer that offers first-rate mobile app and other digital services. While those who are new to credit, or have had credit problems may initially receive a modest credit limit, it's nice to know that Capital One will automatically review your account and could raise your line of credit in as few as six months after you open your account.
Disadvantages
This card offers no rewards and has no welcome bonus. But's that's to be expected in a credit card for people with little credit history or those who have had credit problems. Likewise, the standard interest rate is higher than the national average. If you have good or excellent credit and are interested in earning cash back or other rewards, you should look for a different card from Capital One or another issuer.
Alternatives
PenFed Gold Visa®. The PenFed Gold Visa is another simple card that emphasizes low rates and fees over rewards and benefits. Its standard APR is 7.49% to 17.99% based on your creditworthiness. Although it offers no rewards, it features a $100 statement credit when you spend $1,500 within 90 days of account opening. It also offers 0% APR promotional financing on balance transfers, with a 3% balance transfer fee. Yet it has no annual fee or any fees for cash advances or balance transfers.
Capital One QuicksilverOne. This card is similar to the Capital One Platinum Credit Card, in that it's available to applicants with fair credit or better. Except it offers rewards and has an annual fee. You earn 1.5% cash back on all purchases, and it has a $39 annual fee. Paying the annual fee will be worth it to those who use their card to spend more than $2,600 a year.
Capital One Journey. If you're a student, then applying for this card could make more sense than the Capital One Platinum. The Journey card offers you 1% cash back on all purchases, and increases it to 1.25% each month that you make your payment on-time. It also has no annual fee and no foreign transaction fees.
Bottom Line
When I was a young adult, the Platinum Credit Card from Capital One served me well for many years because it's a simple credit card. And while much has changed in the credit card industry, there's still the need for a basic credit card like this.
More From Money:
Best Cash Back Credit Cards of 2020
Why Citi Double Cash Is One of the Best and Simplest Cash Back Credit Cards You Can Get
Why I'm Keeping My Chase Sapphire Reserve Card, Even Though It Costs $550 a Year and I Can't Use Travel Rewards Right Now