Help! My Car Loan Outlasted My Car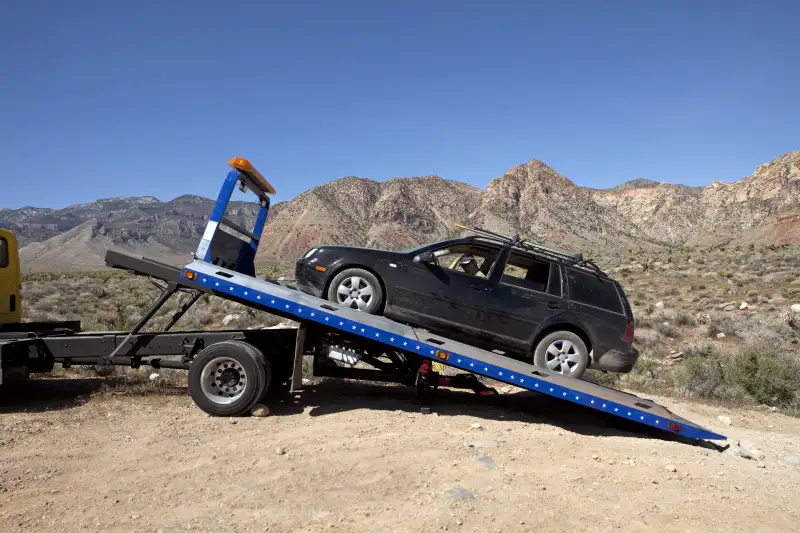 Jordan Siemens—Getty Images
What happens if your car loan lasts longer than your car? While you may have every intention of driving a car long after it's paid off, an accident (and inadequate insurance), expensive repairs, or mysterious problems your mechanic can't fix could leave you with a vehicle that's out of commission even though you're still making payments.
"Longer-term loans are increasingly prevalent," says Melinda Zabritski, senior director of automotive credit with Experian. Nearly half (48.2%) of model year 2014 vehicles purchased used were financed with loans of between 61 and 72 months, according to Experian Automotive data.
What can you do if you find yourself in this position? Here are four possible options.
1. Pay Off the Debt
Of course, paying off the balance of your loan would be your best option, but what if you don't have that kind of cash sitting around? Or what if you need those funds for a down payment on another vehicle? In that case you may have to use another loan to pay off the car loan so that you can get the title and dispose of the vehicle. One option might be a 0% or low-rate credit card balance transfer offer. In many cases, you can have those funds deposited into your bank account and use them for whatever debt you want to pay off. Make sure you understand the fees that will be charged (usually 2% to 4% of the amount transferred) and that you can pay the debt off before the low-rate offer ends.
2. Roll It Into a New Loan
An auto dealer may work with you to roll the balance of your loan on your current vehicle into a new loan. Technically "you can't roll negative equity into a loan," says Bob Harwood, vice president at CarLoan.com. but there are ways around it. A dealer can try to inflate the value of the trade-in and/or loan more than the value of the car. "Banks will put a cap on how much over value on a car (you can borrow)," he says. "It's usually around 120% to125% if you have decent credit." But with less than stellar credit, they may lend only 100% to 110% of value of the new vehicle — or even less if you have very poor credit.
And, yes, they will want your old vehicle even if it's now a junker, says Harwood, if only to try to increase the value of the trade-in to make the deal work.
3. Park & Pay
You could simply park the vehicle and continue to pay off the loan. When it's paid off, you can then get the title back and donate it to charity, sell it, or use it as a trade in on another vehicle.
But be careful: This strategy assumes you have a place to safely store it. And you may need to keep tags and/or a minimum level of insurance on the vehicle. Your homeowner's insurer (or your landlord's), for example, may not look kindly on an inoperable untagged vehicle sitting on blocks in your driveway. Or your city may require these types of vehicles to be garaged. Check with your insurance company, your DMV and city or municipality to find out what's permissible.
4. Call a Bankruptcy Attorney
You may be able to use bankruptcy to get out of this mess. "Bankruptcy can be a ticket out of this type of situation," says Atlanta bankruptcy attorney Jonathan Ginsberg. "If you qualify for a Chapter 7 you can surrender the vehicle and cancel the installment contract and owe nothing," he explains. What if you don't qualify? You may look into Chapter 13, which Ginsberg says may offer several outs: "'Cram down' the loan to the value of the vehicle, 'redeem' the vehicle for the fair market value, or surrender the car and pay any deficiency at pennies on the dollar."
More From Credit.com