6 Ways to Get More Money for Your Old Car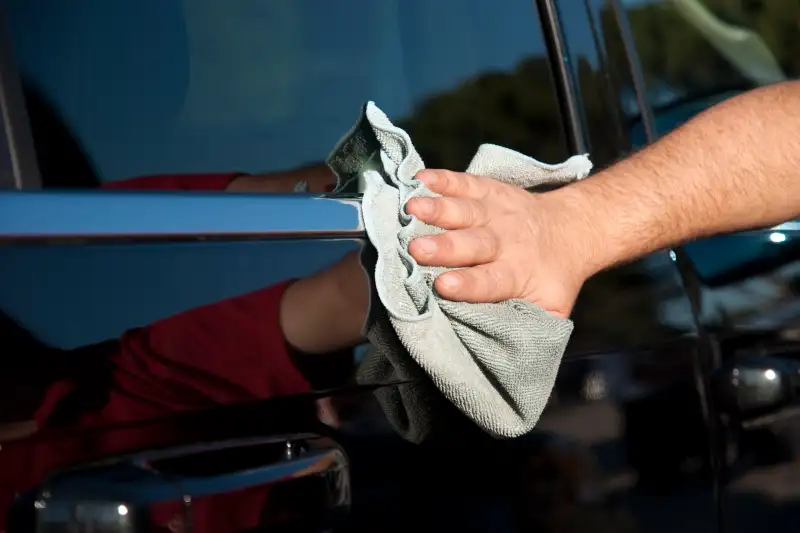 If you're looking to sell your car and buy something newer, chances are good you're looking at your current car's trade-in value. Kelley Blue Book is one source for such information, but the figure you see there shouldn't be considered the last word about the price you'll receive for selling your car. In fact, many different factors influence what your car is worth.
How Trade-In Value Is Determined
In some cases, a car's trade-in value hinges on factors beyond your control. But in other cases, you can influence the final value of your car and push the selling price higher. Some things that impact a car's value include the following.
Car Year and Mileage: These factors are important because they impact the reliability of your car. Generally, the older a car is, the more likely it is to break down. Naturally, this is one factor you cannot change about the car.
Make and Model: Some cars were more valuable than others when they were new, and chances are good that such disparities have continued as the car has aged. A car's original value will have a huge effect on its used value. Again, this is a factor that simply cannot be changed
Condition and Desirability: A car's condition has a large impact on its eventual sales price. Nobody wants a beat-up car. Your car will have more curb appeal — and will be worth more — if its body, interior and paint are in good shape. You can impact this factor in a big way.
Read: 20 Cheapskate Secrets to Buying a New Car
How to Increase Your Car's Trade-In Value
Fortunately, there are many things you can do to boost your car's final sales price. Here are six ways you can improve your car's trade-in value:
1. Polish the Exterior
The paint job is probably the first thing a potential buyer will look at when you trade in your car. If your car has a sloppy paint job or the paint is faded, it will adversely impact the car's value.
However, it's easy to turn your car's paint job from a liability to a strong suit, and you won't have to spend much money to do it. Simply wax and polish the exterior to make it look better. It might not be perfect, but any improvement will help you fetch a better vehicle valuation. A wash and wax costs anywhere from $20 to $150, according to CostHelper.
2. Make Sure the Car Is Well-Maintained
If your car has minor issues, it might be worth paying a little money to have it repaired. Even better, if you know how to do it yourself, take the time to fix it.
Any issue — from a faulty transmission to a broken brake light or crack in the windshield — will bring the trade-in value down. If you can get such problems fixed for a low cost, you absolutely should.
What you pay for a repair depends on what is wrong with the car, but repairs shouldn't be too expensive. Even a windshield — a relatively advanced problem — could set you back as little as $100, according to CostHelper, a consumer information and shopping resource.
Read: 3 Things You Should Never Tell a Car Salesman
3. Don't Neglect the Tires
Car dealers will take any excuse to ask for a lower price, and that often means focusing on the state of worn tires. If your tires are worn down or have curb rash, it might lower the value of the car.
Consider getting new tires, or having current tires repaired. These repairs might be a bit more expensive, as CostHelper says new tires can set you back by as much as $200 each. But if you can get a cheap repair or find cheap new tires, your net gain will only go up.
4. Clean the Interior
When a dealer gets into the trade-in car for the first time, he will quickly notice the condition of the interior. If it's in good shape, it will be a huge plus for you. If it's dirty and the dealer will need to clean it before selling it, you might be looking at less money.
Before going to the dealership, clean up the interior. Vacuum the floor mats, clean the leather, use glass cleaner on the windows and do anything else you can to freshen up the interior. It can only help you get a higher price.
5. Get All the Documentation Together
Show the dealer you have been a diligent car owner. Have all of the car's papers together before you go to the dealership. If you can document vehicle repairs, car mods and other important history, you will eliminate ambiguity.
With everything on the table, the dealer cannot reduce the trade-in value on the grounds of being unsure about the car's history.
Read: Most (and Least) Expensive States to Own a Car
6. Shop Around for the Best Price
You should never take the first price the dealership offers, as you probably can get a better deal somewhere else. You just need to find it. Looking around for another deal can only be to your advantage. Trade-in values aren't set in concrete.
It's worth the time to look at a number of deals. Get offers from several different dealerships, and go with the one that offers the best price.
This article originally appeared on GoBankingRates.