You Won't Believe How Powerful This Little Car Vacuum Is — And It's 40% off for the Next 24 Hours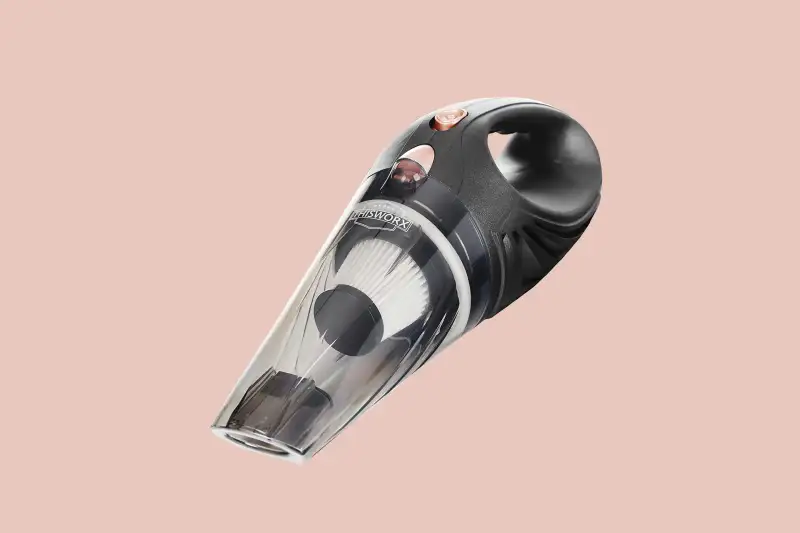 Cars accumulate dirt and dust just as much as our homes do. It can be quite annoying to get deep into all the nooks and crannies only to find a french fry from last week. With the , you can help keep your vehicle spic and span at all times. It comes with useful attachments, a long cord, and all the detailing essentials you're ever going to need. And the best part is that it's 40% off for the next 24 hours!
ThisWorx Car Vacuum Cleaner: $23.99 (was $39.99)
The ThisWorx Car Vacuum Cleaner is the perfect portable car detailing kit for on-the-go use. With a powerful 106w motor, HEPA filter, and three attachments, this vacuum is ideal for reaching deep into tight spaces to pick up dirt, dust, and debris. It makes it so much easier to get into those hard-to-reach areas than if you were to clean your car by hand. Plus, it has an extra-long 16-foot power cord so you can work an entire car without having to move the plug every time.
It all comes in a convenient travel bag that can be stored in your vehicle so you always have it on hand when you need it. Amazon shoppers are crazy about its efficiency and convenience, giving it over 140,000 five-star reviews. One satisfied customer loves the portability and effective cleaning this car vacuum provides, saying:
"No more frustration about getting between the seats, door side carpet or the backseat creases! This powerful vacuum's attachment gets it all. I love the tote bag. Everything fits so neatly and does not take up a lot of space. In fact, I keep it under the trunk with the spare tire."
See how much cleaner your vehicle can be with the ThisWorx car vacuum cleaner, now on sale for 40%. But be sure to purchase soon — it's only on sale for the next 24 hours!