Just Because This Billionaire Investor Doubts Apple Doesn't Mean You Should Too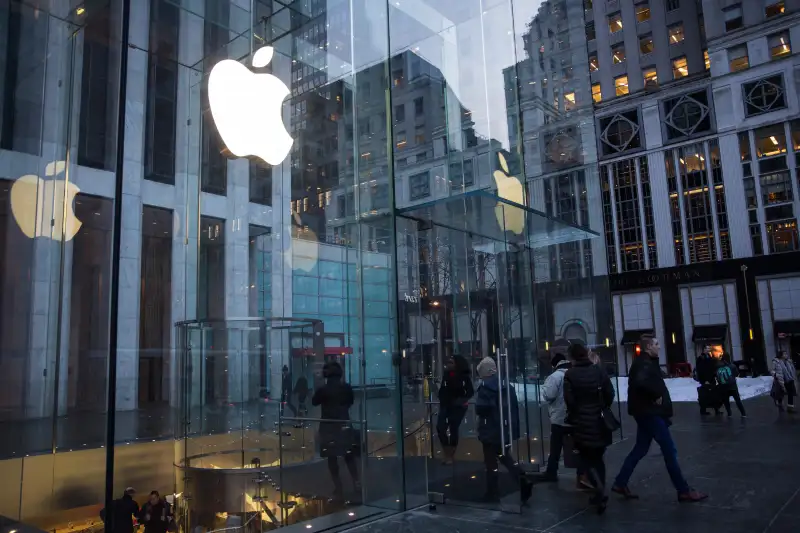 It's official: billionaire activist investor Carl Icahn has exited his Apple position.
Last week in an interview on CNBC following Apple's disappointing earnings release, Icahn confirmed that he has now sold off all of his shares in the Mac maker. Icahn's position and advocacy had long been a bullish signal for investors, and a multibillion-dollar vote of confidence. Losing Icahn's investment isn't a good thing, but at the same time investors shouldn't worry all that much about it.
Icahn never understood Apple in the first place.
It's been a good few years
Saying Apple was too cheap to ignore three years ago (about when Icahn initiated his position) would be the understatement of the century. Icahn first disclosed his position on social media in August 2013, when shares were trading at approximately $70 (split-adjusted). This was as Apple was recovering from its 2012-2013 pullback, which saw shares lose 45% of their value over a matter of months.
At the time, he called it a "no brainer" since shares looked incredibly undervalued, especially when you factored in the massive cash position. It's worth noting that Icahn was instrumental in pushing Apple's aggressive repurchase program over the years, so Icahn's involvement has very much been a positive influence for investors.
Keep in mind that there were already signs that Icahn was losing faith, such as when he sold off 7 million shares in the first quarter. Icahn noted that his fund made a "great deal of money" on the trade. It's been a good run.
But beyond that, there were always two flaws with Icahn's overly bullish thesis.
Flaw No. 1: Assigning Apple a market multiple

On a few occasions, Icahn assigned share valuations that were far above where the market was trading. For instance, he even went as far as to call Apple shares "half price" based on a valuation of $203 per share in October 2014. This was a then-current estimate, and not a forward-looking price target.
Read More: Kansas Man Turns $10,000 into $8 Million
But the way that Icahn arrived at this valuation estimate was by assigning Apple a valuation multiple comparable to the broader S&P 500 (19 times forward earnings at the time for those keeping score at home). Apple has long traded at a substantial discount to the broader market, though, and there's very little evidence to suggest that the market is willing to assign it a market multiple.
While Apple is still driving earnings growth through its highly accretive share repurchase program, investors crave top-line growth. And even though Apple was still growing over the past few years, investors could see the writing on the wall in terms of sales growth, since Apple's revenue base had gotten so large.
Icahn should have never used a market multiple when trying to estimate Apple's value.
Read More: Shark Tank Just Revealed a Trillion-Dollar Idea
Flaw No. 2: Hoping for an Apple TV

Somewhat less meaningful was Icahn's belief that Apple would launch an UltraHD TV set that would quickly grow to become a nearly $40 billion business in just a couple of years. Apple TV rumors were all the rage at the time, and Icahn jumped in, too, estimating that Apple would sell 12 million units in fiscal 2016. By fiscal 2017, Apple TV was to bring in $37.5 billion in revenue.
Unfortunately, reports surfaced shortly later that suggested Apple had killed off its ambitious TV project after nearly a decade of research on the idea. An Apple TV set has always been a long shot, and investors should have never banked on Apple launching one.
Icahn is scared of China

Apple's exposure to China was a large factor in Icahn's decision to sell. It's true that Apple's revenue in Greater China just fell 26% and the company is finally beginning to feel some effects of a broader macroeconomic slowdown, but the business is still quite strong in The Middle Kingdom.
Read More: 5 Dividend Secrets to Build Wealth After 50
Icahn noted that the Chinese government has a huge influence on market forces, but that's always been true. China has always been marked by heightened geopolitical risk, but it's such a massive market that it's worth navigating. Icahn might be bailing, but I think shares are offering a compelling value as they flirt with 52-week lows.
Evan Niu, CFA owns shares of Apple. The Motley Fool owns shares of and recommends Apple. Try any of our Foolish newsletter services free for 30 days. We Fools may not all hold the same opinions, but we all believe that considering a diverse range of insights makes us better investors. The Motley Fool has a disclosure policy.