Zika Worries Keep People From Booking Caribbean Cruises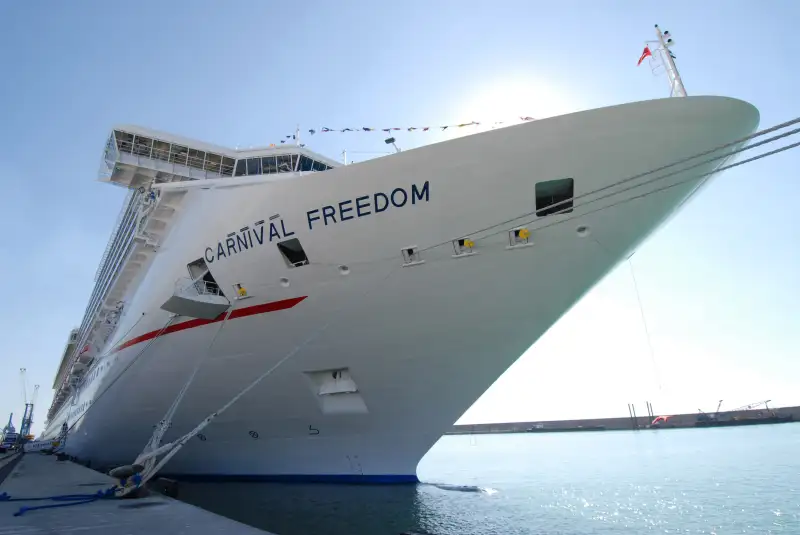 Bloomberg via Getty Images
Carnival, the world's largest cruise operator, reported its slowest quarterly growth in sales from ticket and onboard spending in six quarters, sending its shares down as much as 3% in morning trading.
Demand for cruises weakened in August, one of the busiest booking months of the year, amid concerns of the spread of the Zika virus in the Caribbean and geopolitical events in Europe, Morgan Stanley analyst Jamie Rollo said in a pre-earnings note.
"We see yields continuing to slow," said Rollo, a top-rated analyst on StarMine.
Net revenue yields, which take into account spending per available berth, rose 2.7% in the third quarter on a constant currency basis. This was the slowest growth since the first quarter of 2015.
"We're still growing on-board. It's just not at the rapid rate that we had in some of the previous quarters," CEO Arnold Donald said on an earnings call.
Donald, however, said the company was off to a good start with cumulative advance bookings for the first half of next year ahead of last year, but booking volumes were lower due to pricier tickets and lower inventory.
Still, analysts were skeptical on the forecast as the trends that were seen in August continue to affect the cruise industry.
"There seems to be some skepticism today about the outlook or your comments about next year that's still too early to tell," Nomura Securities analyst Harry Curtis said on the call.
In response, Donald declined to provide specific guidance for 2017 at this time saying the company would issue it in December.
[findthebest id="icSpzmjYuZn" title="Carnival Corporation (CCL) Stock Price - 1 Year" width="600" height="502" url="https://sw.graphiq.com/w/icSpzmjYuZn" link="http://listings.findthecompany.com/l/8091549/Carnival-Corporation-in-Doral-FL" link_text="FindTheCompany | Graphiq"]
Revenue, Profit Beat
The company reported higher-than-expected quarterly profit and revenue and boosted its earnings forecast for the current year, mainly due to a weaker dollar.
Revenue rose 4.4% to $5.10 billion in the third quarter ended Aug. 31, beating analysts' estimate of $5.06 billion.
Carnival said it now expects full-year adjusted earnings of $3.33-$3.37 per share, compared with its previous forecast of $3.25-$3.35.
Net income rose to $1.42 billion, or $1.93 per share, from $1.22 billion, or $1.56 per share.
Excluding items, the Miami-based company earned $1.92 per share, beating analysts' estimate of $1.89, according to Thomson Reuters I/B/E/S.
Carnival's shares were down 1.8% at $46.42 in afternoon trading. They have lost about 13% of their value this year.