10 Celebrities With Major Debt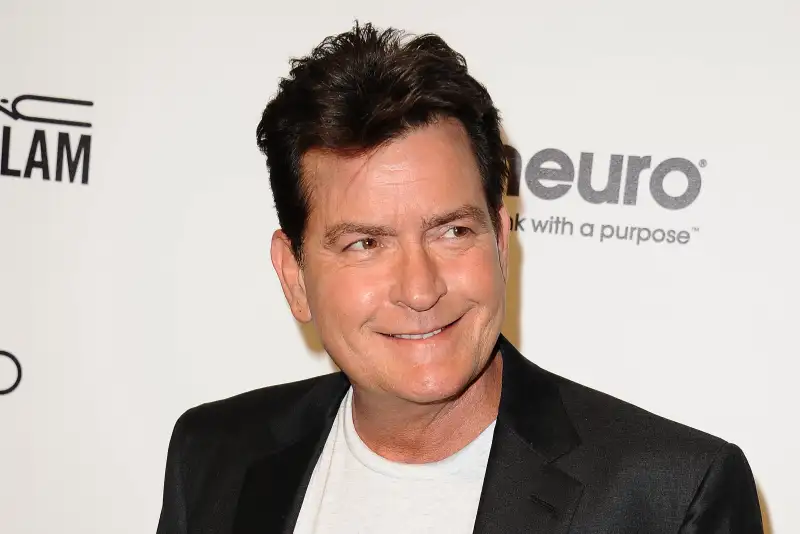 Jason LaVeris—Getty Images
The entertainment world and the public in general received some astonishing news on Feb. 13, when Kanye West revealed that he was $53 million in debt. The announcement made it clear that no one, including platinum-selling, millionaire celebrities, are immune to debt. Including Kanye West, click through to see 10 celebrities in major debt.
1. Charlie Sheen
Former star of the successful CBS sitcom "Two and a Half Men," Charlie Sheen has gone from a staple of prime-time television to just one of many celebrities with major debt. Despite his $150 million net worth, the actor is reportedly $12 million in debt, citing mortgages, legal fees and taxes as the main sources. Sheen also has to pay monthly child support for his 6-year old sons to ex-wife Brooke Mueller — $55,000 a month, according to The Hollywood Reporter.
The final episode of "Two and a Half Men" that featured Sheen topped the Nielsen ratings with 28.74 million viewers in September 2011. Since leaving the show, Sheen claimed that his income dropped from $613,000 a month to an estimated $87,834, according to People.com.
He's reportedly sold a number of mansions recently and even sold his profit participation rights to "Two and a Half Men" for $26.7 million. Besides mortgages and taxes, Sheen said he also has to pay medical expenses not covered by insurance, costing an estimated $25,000 per month.
2. Chris Tucker
Chris Tucker rose from a supporting character in "Friday" to co-star of the highest-grossing comedy of 2001, "Rush Hour 2." Then Tucker fell from those heights, landing himself in major debt. The IRS reported Tucker owed over $14 million in back taxes from several years between 2001 and 2010. A representative for the actor told CNN that the debt arose from "poor accounting and business management."
The good news is that he eventually settled his tax issues with the government. Unfortunately, after a foreclosure on his $6 million Florida mansion and squaring with the IRS, his net worth now stands at negative $11.5 million. However, considering Tucker received $25 million for doing "Rush Hour 3," a sequel could be just what the actor needs to escape celebrity debt.
Read More: 10 of the Richest Actresses of All Time
3. 50 Cent
Rapper, producer and entrepreneur, 50 Cent became a household name and financial success when he scored his first No. 1 hit "In Da Club" on the Billboard Hot 100 in 2003. Shortly after, 50 Cent founded G-Unit Records and negotiated a minority stake in Vitamin Water — a deal that made him an estimated $100 to $150 million when Glaceau sold Vitamin Water to Coca-Cola for $4.1 billion.
Despite his success, 50 Cent filed for bankruptcy on July 13, 2015, with a reported debt of over $32 million, according to The Wall Street Journal. 50 Cent's net worth stands at $15 million, a far cry from the estimated $155 million net worth Forbes reported earlier in 2015.
Like other celebrities in major debt, 50 Cent's debt arose from excessive spending and mortgages. Then, matters were made worse when a legal dispute over a business deal cost the rapper more than $17.2 million — not to mention a sex tape lawsuit that tacked on another $5 million to 50 Cent's growing debt.
4. Toni Braxton
Once dubbed the "Queen of R&B," Toni Braxton has had her share of money troubles. Despite the fact that the singer has sold over 40 million albums worldwide, she has run into financial issues multiple times, filing for bankruptcy in 1998 when she found herself $5 million debt. Although she recovered, Braxton filed for bankruptcy again in October 2010, owing as much as $50 million to the likes of Tiffany & Co., AT&T, Neiman Marcus and the IRS.
Her expenses grew to absurd levels, reportedly spending $2.5 million on clothing and cosmetics in under two years. She also suffered from health issues that led her to cancel performances, according to the NY Daily News.
The trustee in charge of her bankruptcy filing sold off many of her assets, including her paintings, piano, official website, 1995 Porsche and jewelry collection, with the latter fetching more than the car. Fortunately, Braxton manages to earn between $750,000 to $1 million a year from live shows and appearances, according to CelebrityNetWorth.com, helping contribute to her $10 million net worth.
5. MC Hammer
Thanks to the breakout success of his song, "U Can't Touch This," MC Hammer earned more than $33 million in 1991 alone. Unfortunately, maintaining an expensive entourage, buying luxury cars and airplanes, and spending $30 million to build a 12-acre home put MC Hammer into $14 million debt.
Forced to file for bankruptcy in 1996, MC Hammer had to sell his mansion. With creditors still demanding more, Hammer was forced to put music publishing and other copyright assets up for sale in 2005. Despite these measures, MC Hammer still owes the IRS $800,000 in back taxes, which could surely chip away at his current net worth of $1.5 million.
6. Pamela Anderson
The iconic star of "Baywatch" has run into financial troubles more than once in recent years. Like other celebrities in major debt, the main sources of Pamela Anderson's debt are housing costs and back taxes. In 2009, the IRS hit Anderson with a $1.7 million lien for unpaid taxes, according to entertainment news site TMZ. Just two years later, the IRS and State of California each filed another set of liens totaling a little over $370,000.
Besides back taxes, Anderson's renovations to her five-bedroom Malibu home reportedly also contributed to her debt. The renovations might have made the house eco-friendly, but Anderson was sued for more than $600,000 in 2009 in multiple lawsuits from housing contractors demanding payment, according to People magazine. Anderson currently has an estimated net worth of $8 million, and recently made headlines posing on the cover of Playboy magazine's final nude issue.
Read More: 20 Outrageous Purchases That Led Kanye Into Debt
7. Mike Tyson
Once the youngest heavyweight boxing champion in history, Mike Tyson found himself down and out when he filed for bankruptcy 17 years later. In spite of two decades of boxing titles and making over $400 million, Tyson racked up a $23 million debt by the time he filed for Chapter 11 bankruptcy in 2003, including $13.4 million to the IRS, according to The New York Times.
Tyson wiped out his massive boxing earnings on luxury purchases like cars, jewelry, mansions, motorcycles and, as the movie "The Hangover" lampooned, Siberian tigers, according to The New York Times. Divorce, lawsuits and criminal charges also took their toll on his wealth.
Yet, despite his bankruptcy, tax bills and other debts, as well as his retirement from boxing in 2005, Tyson still maintains a net worth of $3 million. Recently, he even dropped $2.5 million on a new mansion in Las Vegas — even though his old home was still for sale right down the street, according to news website Vegas Inc.
8. Nicolas Cage
With a tendency for buying odd collectibles, such as a Tyrannosaurus skull, it might not come as a surprise that Nicolas Cage has run into debt issues. At the height of his success, Cage was reportedly bringing home as much as $40 million a year. But that money wasn't enough to prevent Cage from filing for bankruptcy in 2009.
The main reason for Cage's debt was not his lavish spending on jets and weird trinkets, but because of poorly chosen and poorly-timed real estate investments. The 2008 crash ruined his investments and the IRS slapped him with a $13.3 million fine for back taxes, according to TMZ. Nowadays, Cage lives much more modestly, having downsized to a condo, RadarOnline reported, while maintaining a net worth of $25 million.
Read More: 25 Ways to Double Your Paycheck in One Month
9. Gary Busey
Playing roles as diverse as Buddy Holly and Keanu Reeve's partner in "Point Break," actor Gary Busey landed himself deeply in debt in 2012. Busey filed for Chapter 7 bankruptcy that year, owing between $500,000 and $1 million to various creditors, including the IRS, Wells Fargo, Santa Monica UCLA Medical Center and a number of lawyers.
The actor's debt arose from "unfortunate choices, associations, events and circumstances," according to a statement by Busey's manager. The statement is lacking in specifics, but the effect of his debt on his finances is clear: His net worth is currently estimated to be negative $500,000.
10. Kanye West
As previously reported, Kanye West recently joined the celebrity debt club when he announced on Feb. 13 that he was $53 million in personal debt. The rapper delivered the shocking news via his usual channel, Twitter. Although he still posts a net worth of $145 million, the implications of West's debt might change that number soon.
Kanye blames his massive debt on his failed attempts to break into the fashion industry. His 2009 fashion label Pastelle failed to take off, as did his high-end line called Kanye West. There might be hope, however, for Kanye: His wife, Kim Kardashian, recently Tweeted she was "busy cashing my 80 million video game check & transferring 53 million into our joint account."
This article originally appeared on GoBankingRates.