20 CEOs Who Changed How We Live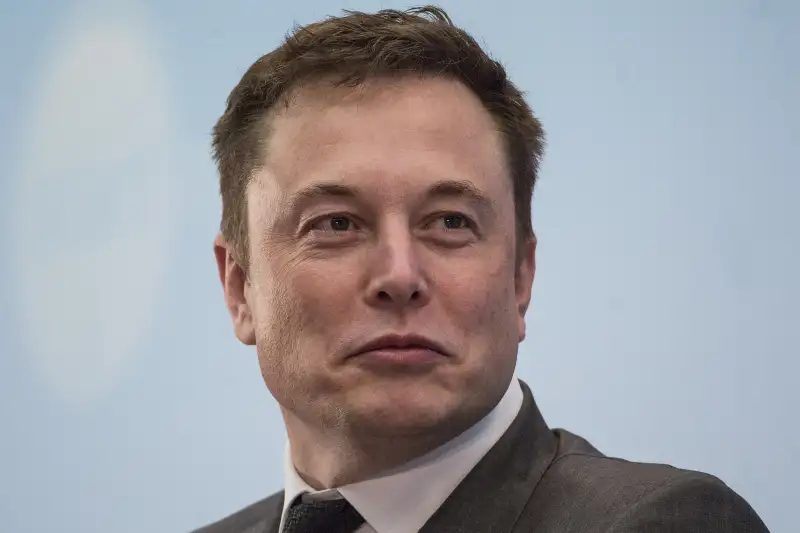 Many CEOs have changed the way their companies operate. But the most important CEOs have entirely transformed the way all of us live, workers and customers alike. Perhaps Apple said it best in a1997 commercial: "The people who are crazy enough to think they can change the world are the ones who do."
It is little surprise that Steve Jobs, Apple's founder and former CEO, had an almost immeasurable cultural and technological impact on people's day-to-day lives. And he is not alone.
Want to learn how to be a big success and follow in Jobs' footsteps? Find out more about how the following 20 CEOs have shaped our lives, and each CEO's net worth according to Forbes (unless otherwise noted).
1. Steve Jobs, Apple
Age: 56 when he died in 2011
Net worth: Between $6.5 billion and $7 billion
Product that changed the way we live: The iPhone. Apple reported that it sold 125,972 iPhones in the first half of the 2016 fiscal year. The company has sold more than an estimated 700 million iPhones worldwide since the first sale in 2007.
Steve Jobs was an American entrepreneur who co-founded Apple Computer in his family garage in 1976. During his second tenure as the company's CEO, Jobs helped revolutionize the way we use phones. The Apple iPhone is notable for being the phone that popularized touch screens, eschewed buttons and used the first-ever pinch-and-zoom technology.
2. Jeff Bezos, Amazon.com
Age: 52
Net worth: $62.4 billion
Product that changed the way we live: Amazon.com, which saw net sales of $29.1 billion in the first quarter of 2016 and has more than 304 million active customer accounts worldwide.
Jeff Bezos graduated from Princeton University in 1986, founded Amazon.com in 1994 and was named Time magazine's Person of the Year in 1999.
Amazon is named after the massive South American river. Bezos chose the moniker to match his boundless ambitions. In its 22 years, Amazon has completely changed the way people shop with its searchable platform for countless items at different prices, giving shoppers millions of buying options without leaving their desks.
3. Elon Musk, Space Exploration Technologies Corp. (SpaceX)
Age: 44
Net worth: $12.3 billion
Product that will change the way we live: Reusable space stuff. Musk's company, best known as SpaceX, is privately funded, but Forbes values the company at more than $10 billion based on recent funding rounds. The company also has a $1.6 billion contract with NASA to resupply the International Space Station.
South African-born entrepreneur Elon Musk became a millionaire when he sold his first company at the age of 27. He also founded and runs Tesla Motors and co-founded PayPal.
SpaceX has taken on the newly private space race. Although it is still in testing phases and has not quite changed day-to-day life yet, the company designs, manufactures and launches spacecraft with the eventual goal of allowing people to live on other planets.
4. Oprah Winfrey, Harpo Studios
Age: 62
Net worth: $3.1 billion
How she changed the way we live: By inspiring a cultural phenomenon, sometimes referred to as "the Oprah effect." When it went off the air in 2011, her eponymous show had an estimated 48 million viewers per week.
From humble beginnings, Oprah Winfrey grew to be one of the wealthiest women in the world through her self-named brand. Television pioneer, magazine founder, actress, producer, philanthropist, Broadway producer — the list goes on.
Read More: 8 Excuses That Are Keeping You From Financial Success
And although her beloved show is no longer on the air, Winfrey changed the way we live by inspiring people to work toward self-improvement. In an even more obvious way, she influenced the purchasing habits of millions of Americans through her show and magazine.
5. Larry Page, Alphabet
Age: 43
Net worth: $36.3 billion
Product that changed the way we live: PageRank, the proprietary search algorithm used by Google, which handles more than 1 trillion searches per year. That is more than 3 billion searches per day, according to one report.
Larry Page started Google with another Stanford student, Sergey Brin, in 1998. He was the company's first CEO, then took a role as president of products before becoming CEO again in 2011. In 2015, he moved to the role of CEO of Alphabet, Google's publicly traded parent company.
Google has impacted our lives in many ways, including:
How we think, by allowing us to easily search for even minute facts
How we talk — Don't know an answer? "Google it."
How we date, thanks to quick searches on potential suitors
6. Howard Schultz, Starbucks
Age: 62
Net worth: $3 billion
Product that changed the way we live: Starbucks, which in 2016 serves millions of customers every day in 23,000 stores and 71 countries.
Howard Schultz is a coffee connoisseur who in 1981 saw huge possibilities in an artsy coffee shop in Seattle. He changed our mornings by popularizing take-away coffee in a green and white cup, on which millions of Americans now depend for their daily dose caffeine.
7. Hiroshi Yamauchi, Nintendo
Age: 85 when he died in 2013
Net worth: $2.1 billion
Product that changed the way we live: Nintendo Entertainment System. By the end of March 2016, Nintendo had sold 12.8 million of its Wii U gaming systems.
Hiroshi Yamauchi was a Japanese businessman who dropped out of college in 1948 to take over his grandfather's business, then a card-game manufacturer called Nintendo Koppai. If you are a gamer, thank Yamauchi for making the industry what it is today by introducing the memorable Nintendo Entertainment System in 1985. Before that time, games were a childhood pastime; the NES created a gaming lifestyle.
8. Reed Hastings, Netflix
Age: 55
Net worth: $1.22 billion
Product that changed the way we live: Netflix. The company added 6.74 million new subscribers around the world in the first few months of 2016.
Reed Hastings is an American entrepreneur who co-founded Netflix in 1997. Netflix is responsible for overhauling the way people around the world consume media, especially television and movies, and for changing the way networks produce and deliver shows. More than 81 million members in 190 countries watch about 125 million combined hours of TV and movies on Netflix per day.
9. Travis Kalanick, Uber
Age: 39
Net worth: $6.2 billion
Product that changed the way we live: Uber ride-share service. Uber is a privately held company, but Forbes puts the company's value at about $62 billion based on investor information. In 2014, the company said it was responsible for about 140 million rides.
Travis Kalanick and co-founder Garrett Camp thought of the idea behind Uber when they could not get a cab in Paris one night in 2008. Since then, the company has evolved from a small car order service to a technology company offering millions of rides in dozens of cities across the world.
Read More: Here's Which Ride Sharing Service is Cheapest in Your City
Uber is responsible for starting a culture of so-called "ride-sharing," pushing aside traditional taxi service, and often doing so for less than a taxi would cost. But before you take a ride with Uber, compare ride-sharing services to find out which is the best deal in your town.
10. Bill Gates, Microsoft
Age: 60
Net worth: $76.3 billion
Product that changed the way we live: Windows operating systems. The latest of those operating systems, Windows 10, is active on more than 300 million devices. In 2016, more than1.2 billion people use Microsoft Office in 140 countries and 107 languages.
One of the richest men in the world, American businessman Bill Gates is known for two things: His incredible dedication to philanthropy and changing the way people use computers. His user-friendly Windows interface gave even the least tech-savvy consumers the ability to use personal computers. Windows operating systems are the most used operating systems in the world.
11. Frederick W. Smith, FedEx
Age: 71
Net worth: $3.7 billion
Product that changed the way we live: FedEx package delivery service. The company delivers more than 11.5 million shipments each business day using more than 650 aircraft and more than 100,000 motorized vehicles.
Frederick Smith earned a bachelor's degree from Yale and served in the Marines before starting a small shipping company called FedEx in Arkansas in 1971. Today, the global transportation, business services and logistics company delivers packages to customers all over the world in as little as one day.
12. Mark Zuckerberg, Facebook
Age: 31
Net worth: $51.9 billion
Product that changed the way we live: Facebook. With more than1.09 billion daily active users as of March 2016, the global company boasts that more than 84 percent of its users are outside the U.S. and Canada.
Mark Zuckerberg is only 31, but is among the world's wealthiest businessmen — an amazing feat. Zuckerberg famously started Facebook from his Harvard dorm room. In addition to bringing social media to the forefront of our lives, Facebook has introduced a completely new kind of marketing — for brands, for ideas and for everyday users.
13. Ted Turner, CNN
Age: 77
Net worth: $2.2 billion
Product that changed the way we live: CNN. The 24-hour Cable News Network played to millions of viewers across multiple platforms in the first few months of 2016.
American businessman Ted Turner has a simple secret to success: "Early to bed, early to rise, work like hell and advertise." The founder and former CEO of CNN is responsible for the24-hour cable news cycle, which revolutionized the way the world consumes news and information, particularly breaking news.
Television news watchers once relied on well-edited, 20-minute news segments. But thanks to Turner's CNN — and a host of other 24-hour news networks now in operation — people can get relatively unfiltered news any time of the day or night.
14. Meg Whitman, eBay
Age: 59
Net worth: $2 billion
Product that changed the way we live: eBay, which cataloged more than 16 million new items in the first quarter of 2016.
Although former CEO Meg Whitman — who now runs Hewlett Packard Enterprise — didn't create eBay, she took the company from30 to 13,000 employees and helped make it into a global phenomenon. The person-to-person selling platform, the first successful site of its kind, gave people a way to sell new and used items of varying prices to people far and wide who wanted those items — sort of a virtual garage sale with endless possibilities.
The company has had to change to follow the evolving marketplace, but the eBay of Whitman's day not only kept up with consumer demands, but actually created them.
15. Walt Disney
Age: 65 at the time of his death in 1966
Net worth: Unknown, but trusts for his grandchildren were worth about $400 million in 2014, according to a report in The Hollywood Reporter.
Product that changed the way we live: The Disney brand. In 2014, Disney theme parks across the world saw more than 148 million visitors in 2014, and films and merchandise have raked in countless millions over the decades.
Read More: Net Worth of the Highest Rated CEOs
The story of Walt Disney is legend: A man and a mouse turned a big idea into "The Happiest Place on Earth." That is, a happy place and an estimated $179.5 billion company, according to Forbes.
From animated features to wildly popular parks, Pixar, "Star Wars" and dozens of other household names, Disney turned a small art business into one of the most recognizable brands in the world by creating a new way of making animated films and capitalizing on their popularity.
More than 80 years after Disney started the company bearing his name, it regularly makes Forbes' "world's most valuable brands" list, coming in last year at No. 8.
16. Larry Ellison, Oracle
Age: 71
Net worth: $49.1 billion
Product that changed the way we live: Oracle business software, which boasts more than 420,000 customers across a variety of industries in more than 145 countries.
American billionaire Larry Ellison founded Oracle in 1977 and was its CEO until 2014. He now acts as its executive chairman and chief technology officer.
Ellison is perhaps best known as a highly paid playboy with particularly expensive hobbies. But his company changed the way companies do business by creating a huge, searchable relational database that allows multiple computer systems to store and access information. Oracle's cloud applications, platform services and engineered systems are used by all 100 of the Fortune 100 companies.
17. Marc Benioff, Salesforce
Age: 51
Net worth: $3.9 billion
Product that changed the way we live: Salesforce business software, with an average of2.3 billion transactions performed every business day in 2015.
If Larry Ellison changed the way businesses communicate with customers through a searchable database, Marc Benioff changed it again with his completely cloud-based customer relationship management software. Benioff worked for Ellison at Oracle before leaving to co-found Salesforce in 1999. In fact, the two companies worked so well together to change the landscape that in 2013, they created a technology partnership.
18. Jack Dorsey, Twitter
Age: 39
Net worth: $1 billion
Product that changed the way we live: Twitter, which as of March 2016 had310 million monthly active users.
American programmer Jack Dorsey co-founded Twitter in 2006. In 10 years, the company has changed the way people communicate in real time, essentially expanding "water cooler talk" into transnational conversations.
Twitter brought the word "hash tagging" into the global lexicon — you can even use hashtags to save more money. Twitter also transformed customer service, marketing, breaking news, celebrity gossip and politics.
19. Dean Kamen, DEKA Research
Age: 65
Net worth: Unknown, but in 2013Business Insider named him an "entrepreneur dropout worth millions"
Product that changed the way we live: The Segway — sales information is unavailable — and other products.
OK, maybe the Segway didn't change the way we live like inventor Dean Kamen and others thought it would when he designed the so-called "personal transport" system in 1999. Back then, Kamen said his invention would "be to the car what the car was to the horse and buggy."
Despite that massive overstatement, Kamen is still important for another reason — he has invented hundreds of useful items that have each altered the way many people live. Kamen holds more than 440 U.S. patents, including several medical advancements that make people's lives better every day.
20. Sam Walton, Wal-Mart
Age: 74 when he died in 1992
Net worth: Unknown, but his heirs split a fortune worth more than $100 billion
Product that changed the way we live: Wal-Mart stores. The chain saw nearly260 million shoppers per week in 2015 at stores in 27 countries and online.
Sam Walton opened a small store in Arkansas with an idea to offer the lowest prices on his goods to draw in customers. He followed a signature10 rules for building a business, which included profit-sharing, controlling expenses for the store and the consumer, and defying conventional wisdom.
It all seems to have worked for Walton, who created one of the most successful business models of all time and revamped the in-store retail experience for consumers around the globe.
This article originally appeared on GoBankingRates.