It Just Got Harder for Debt Collection Agencies to Auto-Sue Borrowers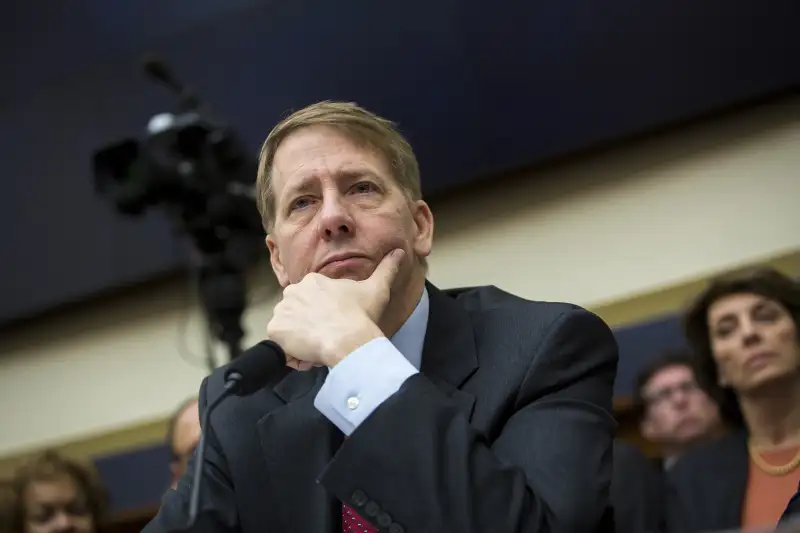 Angerer, Drew—Bloomberg/Getty Images
The federal Consumer Financial Protection Bureau (CFPB) fired a shot across the bows of debt collection agencies on Monday, ordering two firms to stop an illegal collection operation that used an automated lawsuit generator.
According to the CFPB, a law firm and a debt buyer—Pressler & Pressler, LLP, and New Century Financial Services, Inc., respectively—have been battering people with lawsuit after lawsuit, mass-produced cookie-cutter affairs often based on "flimsy or nonexistent evidence."
"For years, Pressler & Pressler churned out one lawsuit after another to collect debts for New Century that were not verified and might not exist," said CFPB Director Richard Cordray in a press release. "Debt collectors that file lawsuits with no regard for their validity break the law and violate the public trust. We will continue to take action to protect borrowers from abuse."
The mass-produced law suits levied by Pressler & Pressler were allegedly manufactured by an automated system unsupervised by a lawyer, but rather untrained support staff, which spent less than 30 seconds apiece in some cases to verify the claims of each lawsuit.
The CFPB found that this high-volume lawsuit machine violated the Dodd-Frank Act on three counts: making false or empty allegations about consumer debts, filing suits with bad information, and harassment with "unsubstantiated court filings."

The civil penalties for the case run $2.5 million to $1 million for the law firm and $1.5 million for the debt buyer.