Big Chain Restaurants Are Losing Their Grip on Americans' Wallets (and Waistlines)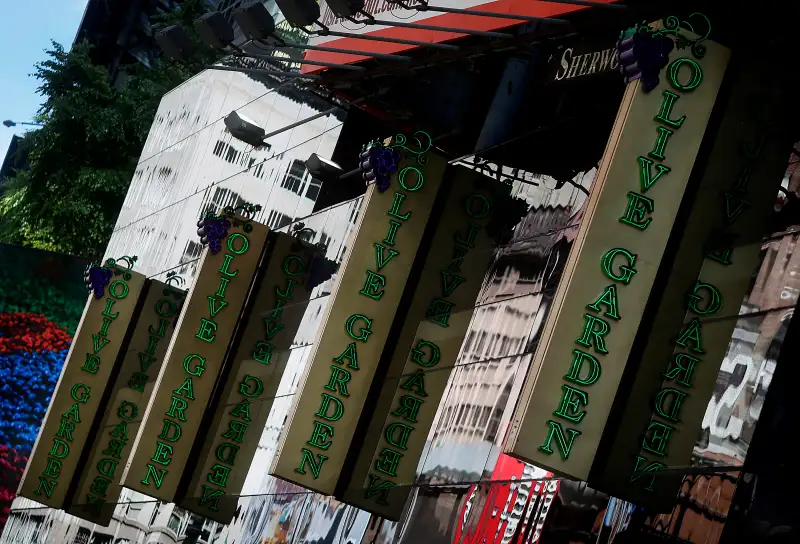 Bloomberg—Bloomberg/Getty Images
Americans are losing their appetite for big chain restaurants. According to Business Insider, research note from Bank of America Merrill Lynch economist Michelle Meyer says that recent sales figures are "indicative of a market shift away from large chain restaurants."
What's especially interesting is that when Americans do go out to eat today, they're more likely to patronize a smaller chain or an independent restaurant, Meyer said, rather than larger chain restaurants that "have been decidedly slower than the rest of the" field.
Chain restaurants have a clear advantage over their mom-and-pop counterparts in terms of marketing budgets and brand recognition, Nation's Restaurant News pointed out. But the truth is even big promotions might not move the needle much. Take Olive Garden's third annual Never Ending Pasta Pass, for instance. Although both of the previous two years saw rapid sellouts, the small number (just 2,000 were sold) and relative novelty might have been helping out Olive Garden. This year, it's betting that the appetite for the passes will be even bigger. On Thursday at 2 p.m. ET, the chain is planning to sell up to 21,000 passes or as many as it can in an hour, whichever comes first.
But while the Pasta Pass is good for cheap publicity, it hasn't been so hot at making people think of Olive Garden the next time they plan to eat out, according to consumer perception research conducted by YouGov BrandIndex. "Its first two annual deals generated negative or indifferent consumer perception scores respectively," researchers reported, noting consumers' purchase consideration remained roughly flat leading up to and after the promotion in both 2014 and 2015.
Read Next: Here's the Surprising Chain Restaurant Where People Rack Up Big Tabs
We should note that even though smaller independent restaurants seem to be faring better than their corporate chain counterparts, restaurants in general aren't doing so hot. Grocery prices have been falling at the same time menu prices are on the rise, and the overall result is that people are less inclined to visit restaurants, according to market research firm the NPD Group.