The Smarter Way to Give to Charity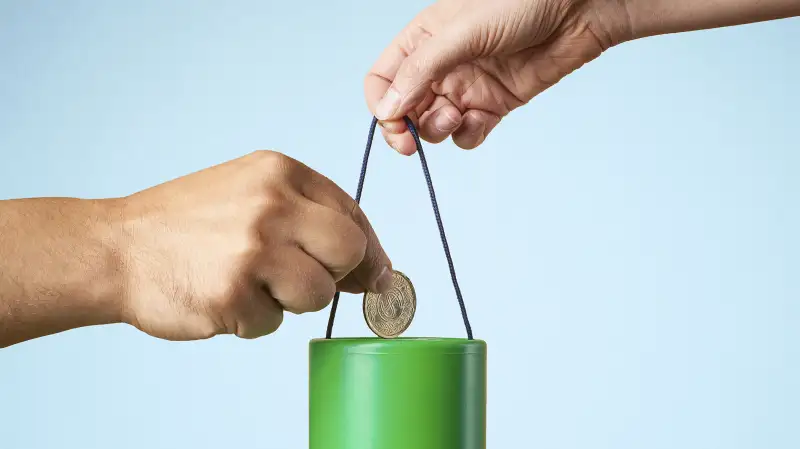 Sverre Haugland—Getty Images
This time of year, the number of friends and organizations hitting you up for donations can seem overwhelming. But instead of quickly dashing off a check or dropping some coins in a collection tin, why not ensure your donation dollars do the most good with a smarter giving strategy.
You need to use your head as much as your heart nowadays to be certain you're giving to the charity that will most effectively steward your contribution. After all, you give because you want to support the cause, not pay for an organization's overhead or peripheral activities like fundraising.
To make the biggest impact with your dollars, follow these steps.
Sharpen Your Focus
Rather than waiting to be asked for a donation by a friend or fundraiser, identify the causes you care about most. "Create a plan with your family to support the things you are most passionate about, and then set yourselves a giving budget," says Babbie Jacobs, program director of Bolder Giving, a nonprofit focused on helping Americans give more effectively.
The average household donated $2,030 to favorite causes last year, according to the 2015 Giving USA report. That's a sizable amount—but not when it's divided among a dozen or so nonprofits. For every gift there are certain fixed costs associated with handling it, so the smaller the gift, the larger the percentage of your donation that goes to transaction and administrative costs. "Keep in mind these charities are investing in you as well," Jacobs says. "They may be putting you on mailing lists, sending you materials or thank you coffee mugs, and all that may cost them more than you are giving."
That doesn't mean you need to limit your giving to just one or two organizations. Bolder Giving recommends using the 50/30/20 rule: Focus half your giving on one charity, or a select few, that are most meaningful to you. Set aside 30% for community gifts—places like your church or synagogue or your children's school. The remaining 20% goes toward "impulse" gifts, such as unplanned donations to support disaster relief or a friend's fundraising drive.
If you are just getting into supporting a cause, gifting smaller amounts to several organizations in that space can help you determine which charities' programs and level of donor engagement you prefer, says Jacobs. And remember, adds Otar Makharashvili, also a program director at Bolder Giving, "any gift is a good gift, no matter how small."
Conduct an Audit
Once you've settled on your preferred causes, treat your donation like an investment decision. Investigate the charities you're considering to be certain they are legit and spending funds wisely.
Your first stop should be GuideStar.org, where you can pull the IRS forms and other financial reports of 1.8 million nonprofits. "You can look at the work they are doing, the money they've raised, who is on the board, and other financial information," says Timothy Seiler, a professor of philanthropic studies at the Indiana University Lilly Family School of Philanthropy.
Also check out CharityNavigator.org and Give.org, which provide rankings of charities based on their finances, transparency, and accountability. You'll want to stick with nonprofits that limit their administrative and fundraising expenses to less than 25% of their budget, says Sandra Miniutti of Charity Navigator.
Note that charities that are just starting out or work on marginalized causes that are harder to raise money for may have higher overhead expenses for legitimate reasons, says Seiler. It's fine to call the charity and ask for more information about this issue. If you can't get answers that satisfy you, Seiler cautions, then don't make a contribution.
Ask Around
Expense ratios are only part of the picture when trying to determine a charity's effectiveness. To really find out which ones are doing the best work to support their mission, you'll need to crowdsource.
Myphilanthropedia.org pulls together experts to recommend and evaluate charities in 31 different areas, while greatnonprofits.org functions as a kind of Yelp of the nonprofit world, offering reviews of the work charities are doing by volunteers, donors, and other beneficiaries.
Other sites such as GiveWell.org, GivingWhatWeCan.org, and TheLifeYouCanSave.org do the work for you by evaluating and testing individual charities to compile their own top-rated list of organizations they think are doing great work, managing costs, and capable of effectively using more funding.
Other easy ways to check out your selected your charity: ask a community of like-minded donors or friends who've given to the charity before about their experience, get involved directly by volunteering, or look up their website to see how they spell out their mission and measure progress, suggests Seiler.
Commit for the Long Term
When you feel confident in an organization, consider giving to it on a multi-year basis. To really see the impact of your giving, it pays to build up a relationship with the charity you support. You'll feel more engaged in the the progress of their programs, says Jacobs, and they will know they can count on you.
Read next: Thinking of Volunteering on Thanksgiving? You Might Not Be Helping