6 Smart Ways To Think About Helping Those In Need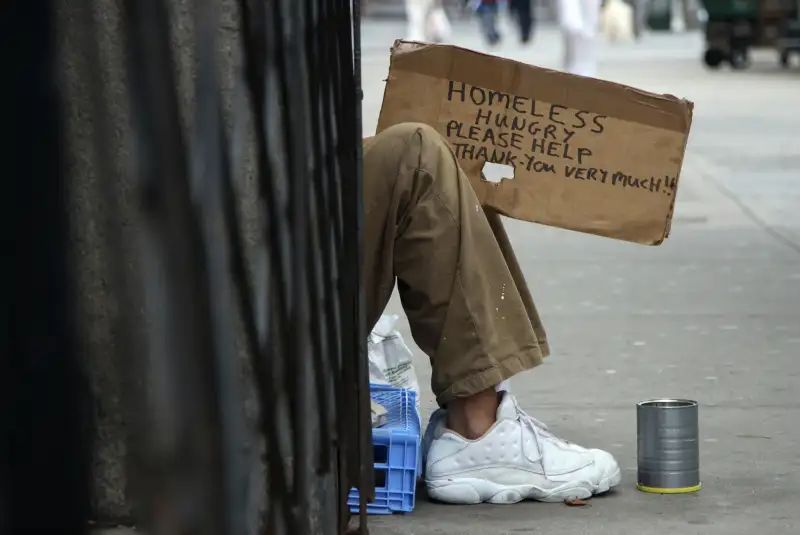 I spend my days fighting poverty in New York City, so this time of year I get asked a lot at holiday parties what people can do to help the poor. I like the question. At the Robin Hood Foundation, we've spent 27 years trying to answer it.
As with any complex social issue, there are myriad reasons that people are poor. So we break down the problem to create short and long-term change. We aim to make life better for people who are poor while at the same time attacking the root causes of poverty. Once we've identified the various needs, we use empirical data to identify and support programs that create real results.
It's a process that works for our organization, and it can work for charity-minded individuals too. Getting smart about the underlying causes of poverty will allow you to connect on a deeper level, which matters: Donors are more likely to commit to a cause when it resonates emotionally. From there, you can then do a little digging to determine which organization is worthy of your support.
So, in case we don't see each other at a party this season, here are six key barriers poor people regularly face. And while they're often interconnected, eliminating just one leads to an improved living standard. Whichever tugs at your heart, there's a group in your area ready to use your time or money effectively. I've included some tips on how to find them.
Homelessness

. It's impossible to live a stable life without a home, so we help people find one. While this problem often conjures up images of panhandlers suffering from poor health and addiction, that's just one part of the issue. A large percentage of the country's 600,000 homeless are working parents, struggling with rising housing costs, doctors bills, domestic violence, etc. In New York City alone,

more than

58,000 people will sleep in a shelter tonight, including 23,000 children. To find well-run shelters or supportive housing organizations in your area, explore the portfolio of large foundations—the United Way, for example, or Robin Hood—which will have done the legwork to ferret out effective organizations. It's a good starting point whatever your charitable interest.
Hunger. More than 1.5 million New Yorkers rely on emergency food to get by; in the U.S. that figure is closer to 50 million. Robin Hood directs $5 million a year to this crisis, because if we can augment a household's weekly take-home with a bag of groceries the people living inside are more likely to stay housed, clothed, and employed. But we do more at the same time by investing in organizations that give people food and also provide other poverty fighting assistance: health screening, social service connections, and the like. In your part of the country, large businesses—especially those in food industries—are a solid source of pre-screened nonprofits in this or other areas of need. They typically detail these relationships on their websites.
Health. It's easy to imagine the devastating impact of an unmanaged disease on household income and overall stability. People who suffer from mental illness, for example, often struggle to hold down a job. (This is a main driver of homelessness among veterans.) Or consider that children living in poor quality housing are more likely to have asthma—and miss school—racking up doctors bills even as their parents must miss work. While most of the Robin Hood grantees are specific to New York, one of the first organizations we supported is the Children's Health Fund, which has a national reach. This group is especially creative in delivering services to the poor, e.g., a mobile clinic that visits homeless shelters to give kids physicals and dental check ups.
Unemployment. We try to help New Yorkers develop new skills that will enable them to build a career and earn a living wage. One of my favorites: Nontraditional Employment for Women (NEW), which trains women to work in the construction trade. The cost of training is high, but graduates leave with the know-how to work on top-paying projects. Many cities fund nonprofit job-training programs, and many local libraries list potentially worthy programs on their websites. Look for programs that provide real skills rather than just job placement.
Immigration

. In general, immigrants are actually less likely to be poor than non-immigrants. But certain groups—in New York, people from Mexico, the Dominican Republic and China, for example—have a higher incidence of poverty. Across the country, those immigrants who are poor face unique challenges: language fluency or acquisition, unfamiliarity with government benefits and, in some cases, the legal authority to work. So people moved by the plight of Syrian refuges or immigrants in their community, might check out local churches or places of worship to find good organizations that mitigate these issues.

Education.

A high school diploma is the best route out of poverty. Graduates not only have a better shot at supporting themselves, they'll likely be healthier as well. To that end, Robin Hood invests more funds in education than any other arena. We support innovative and effective schools and a host of interventions that help low-income kids make it to the finish line, including extra support in pre-K, tutoring, remediation, mental health services, assistance for children in foster care, and much more. If you don't know of a worthy school near you, once again look to local businesses, foundations, and government agencies to learn which organizations they deem worthy of support.
Eric Weingartner is the managing director of survival at the Robin Hood Foundation, New York's largest poverty-fighting organization. Robin Hood creates and funds more than 200 programs to help 1.8 million New Yorkers escape poverty.
Read Next: 10 Ways to Give to Charity When You're Short on Cash