Chase ATMs Will Soon Disappear From Your Drugstore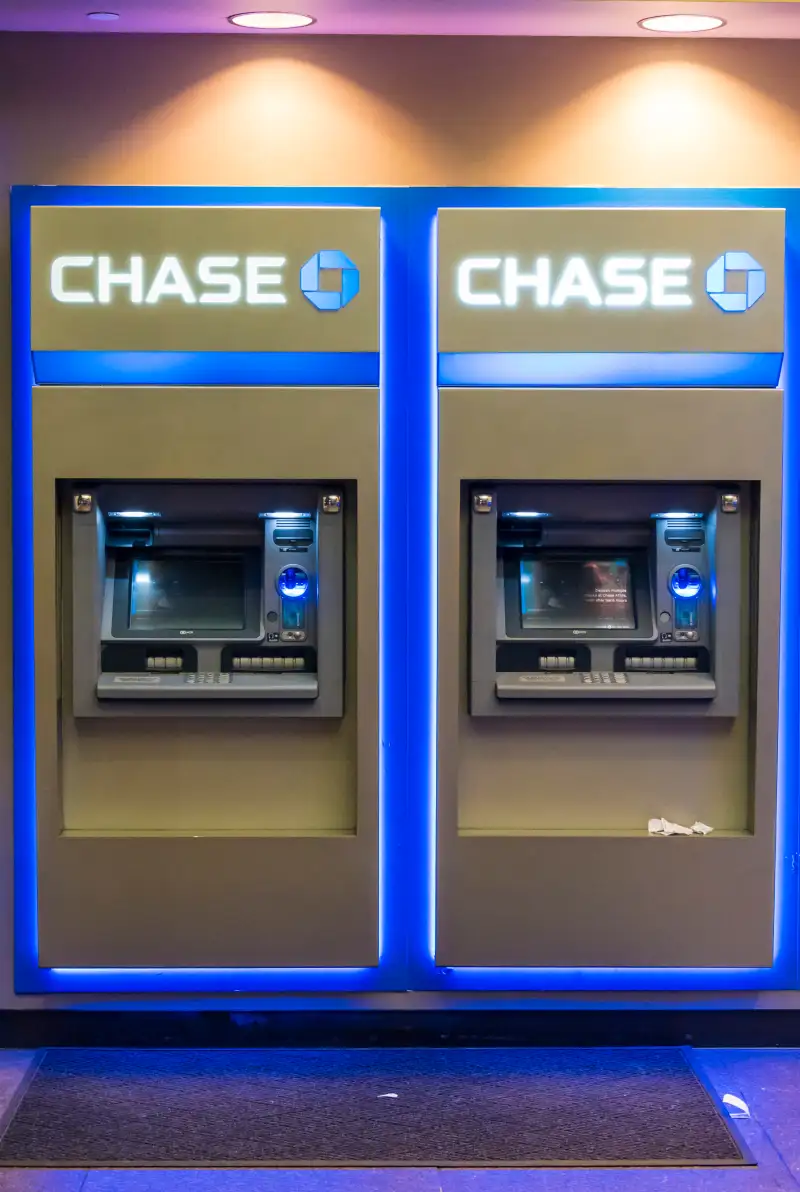 Roberto Machado Noa—LightRocket via Getty Images
Chase has already started pulling its ATMs from AM-PM convenience stores, and early next year, they'll no longer be in Walgreens stores. In April, Cardtronics bought 2,586 Chase cash machines located primarily in Walgreens, Duane Reade and AM-PM stores, and customers are starting to see the effects of that sale.
What's Happening
If you use a Chase ATM at one of those stores, you may see a message saying the machine will soon no longer be a Chase ATM, said Mike Fusco, a Chase spokesman. Eventually, the Chase branding will be removed from those machines, though it's unclear what will replace it.
Read: A Eulogy for the Bed, Bath & Beyond 20% Off Coupon
Chase branding first started coming off AM-PM ATMs in September, and that will continue throughout the end of the year, Fusco said. (AM-PM convenience stores are located in Washington, Oregon, California, Nevada and Arizona.) Fusco said the switch will start at Walgreens in early 2017, but he didn't specify a timeline for Chase ATMs in Duane Reade stores, which serve the New York City metro area. (Not that New Yorkers are hurting for Chase locations, but they can take comfort in the fact that Chase ATMs will be in Duane Reade stores for "the near future," according to Fusco.) Chase ATMs will still be in select transportation hubs, sport venues and airports.
Read: 5 Habits of Successful Savers
Why the Change?
Chase first put its ATMs in Duane Reade and Walgreens stores more than a decade ago in an attempt to "fill gaps" in ATM availability. At the time, Chase had about 7,000 ATMs nationwide. Now, that number exceeds 18,000.
"We also have been simplifying our business and found customers are using these ATMs less frequently," Fusco said, though he didn't have specific figures on how much ATM use at Walgreens, Duane Reade and AM-PM has fallen.
Read: 6 Speeding Ticket Myths Debunked
What You Need to Know About Using ATMs
Until the Chase branding comes off those ATMs, Chase customers can continue to use the machines for free. Chase charges its customers a $2.50 fee for using non-Chase ATMs (more if that ATM isn't in the U.S.), and the owner of the ATM may also charge you for using the machine. Those fees can quickly eat away at your account balance, which is why it's important to know where you can withdraw cash from your bank accounts for free. Many banks have ATM locators on their websites or mobile apps to help you avoid incurring such fees.