Should You Get the Chase Freedom Unlimited Credit Card?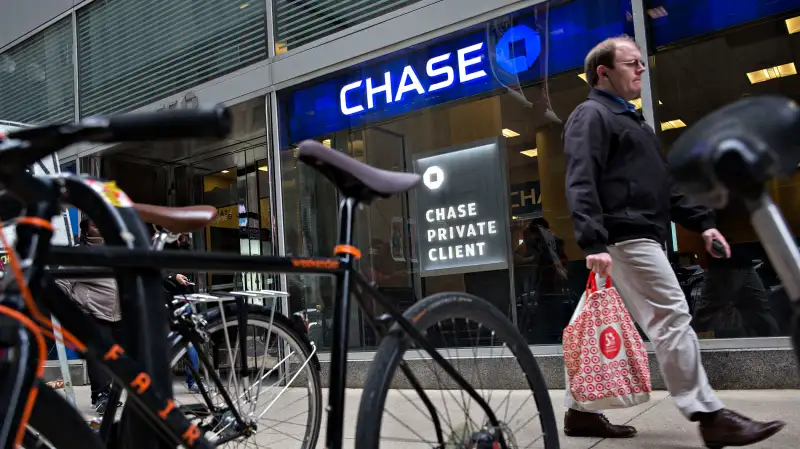 Daniel Acker—Bloomberg via Getty Images
Americans adore cash back credit cards.
As they should. In order to unlock value from travel rewards cards, you'll need to overcome a seemingly never-ending obstacle course of annual fees, miles redemptions and loyalty program transfers. And you're often better off using cash back cards for travel purchases, anyway.
Cash back, by comparison, is simple. You buy something, and you get a small rebate in the form of a statement credit or direct deposit.
Hence Chase's most recent endeavor into the crowded cash back space - the Freedom Unlimited. Like the Capital One Quicksilver, Fidelity Rewards cards and Money Best Credit Card Citi Double Cash, the Chase Freedom Unlimited offers a flat-rate on all purchases, with a few important differences.
Should you sign up? Here's what you need to know.
Case For
First the terms. Freedom Unlimited cardholders earn a 1.5% cash back on all purchases, with no limit on the amount of rewards you can accrue. Unlike other cards, like Citi's Double Cash, there's no minimum redemption - so you can ask for one cent back if you like.
Cardholders also earn a $150 signup bonus once you spend $500 over the first 90 days -- an extremely generous perk. There's no annual fee and a 15-month 0% grace period on new purchases. (You will owe the greater of $5 or 5% of the transferred balance.)
Perhaps the most interesting benefit comes to customers who own another Chase product -- the Money Best Credit Card Chase Sapphire Preferred. This gets a little complicated, but the Freedom Unlimited technically gives you Ultimate Rewards points with each dollar you spend. So you spend $1, you receive 1.5 points and $100 is worth 1500 points.
If you also own the Chase Sapphire Preferred, you receive a 20% bonus if you redeem your points on the Chase travel platform. That bumps up the rewards rate from 1.5% to almost 1.9%, according to ValuePenguin.com.
You can also transfer those points to loyalty programs, like SouthWest or United, on a 1:1 basis. So 15,000 points (equivalent to the signup bonus) is worth 15,000 miles. Depending on how and when you transfer your miles, you can earn a higher rewards rate than any flat-rate card.
Case Against
Of course, that's a lot of effort. To maximize the card's value you'll need to own another card, which comes with a $95 annual fee, pick a loyalty miles program that jibes with your travel plans and then make a the right transfer. Is your head spinning yet?
A simpler solution is to simply go with the Citi Double Cash, which gives you 1% cash back when you buy something and 1% back when you pay off your bill. If you don't carry a balance, and you shouldn't, then the Double Cash gives you a better ongoing earn rate. (Revolvers will be subject to an APR of 14% to 23%, and late fee payments range from $15 to $37, depending on the I.O.U.)
Cardholders must also be aware of Chase's so-called 5/24 rule. Anecdotal evidence suggests that Chase will reject your bid for the Freedom Unlimited if you've applied for at least five credit cards in the past 24 months. While Chase doesn't acknowledge a hard-and-fast rule, churners will have a tough time getting another card from the bank.
Verdict
So what should you do? At bottom the Freedom Unlimited's terms are slightly worse than the Citi Double Cash or Fidelity Rewards, both of which offer 2% cash back. (Fidelity Rewards cardholders must also have another Fidelity account, like cash management, in order to qualify for the card.)
Let's say you spend $2,000 a month on your card. After two years, you'll earn $960 with the Double Cash and $720, or $870 including the signup bonus, with the Freedom Unlimited.
If you already own the Sapphire Preferred and want to boost your rewards points, then the Freedom Unlimited begins to make more sense.
But if you haven't applied for a number of cards recently, you might want to think about picking up the Freedom Unlimited anyway. All you have to do is spend $500 in the first three months to earn $150, and since there's no annual fee, you can just stick the card in the freezer after you've picked up the bonus. The extra credit limit will even help your FICO score.