Chase Sapphire Cards Offering 100,000 Rewards Points if You Take Out a Mortgage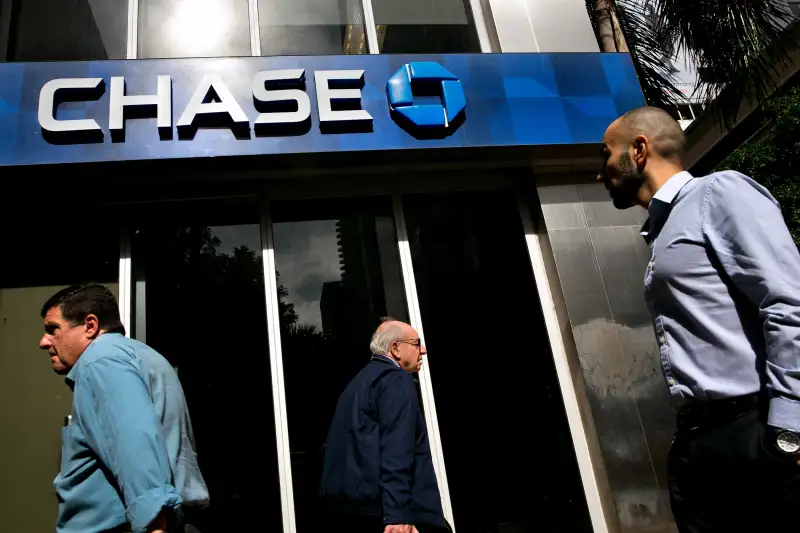 Scott McIntyre—Bloomberg via Getty Images
Credit card rewards stakes just got higher.
Last summer borrowers went gaga for Chase Sapphire Reserve, which offered lush perks and rich benefits neatly packaged in a fancy metallic design. Hundreds of thousands of people watched videos of other people opening the box the Chase rewards card came in. It proved so popular, especially among millennials, that Chase admitted that it lost $200 million in three months thanks to the card's $1,500 sign-up bonus, which the bank reduced in half a few months ago.
Chase is now trying to leverage its new customers with another huge carrot.
Holders of either the Chase Sapphire Reserve or the Chase Sapphire Preferred can now earn 100,000 rewards points (worth $1,500) if they take out a home mortgage with Chase before August 6. The offer is only for first-time home-buyers.
"These deals are part of why a card like the Chase Sapphire Reserve can give such lucrative rewards," says CreditCards.com's Matt Schulz. "Banks see them as a long-term relationship starter with a potentially very desirable customer.
The lifetime value to Chase of that relationship can be really, really high, especially if that strong credit card relationship can lead to other financial offerings, such as a mortgage."
The same isn't necessarily true for consumers, though.
Banks, like any business, make money by selling you stuff. They hope that if you like your credit card, they might be able to up-sell you on a mortgage, and then offer you a home equity loan, or a line of credit, and so on — even if the terms of those other deals aren't necessarily the industry's best.
They're banking on the fact that some consumers give into the convenience of one-stop shopping and may not have the time — or expertise — to shop around for the absolute lowest rate on a mortgage, especially if the one offered by their bank seems reasonable.
But how big of a difference could a fraction of a percentage point on a home loan make, really?
It turns out, quite a bit.
Let's say you were offered a 30-year $300,000 mortgage by Chase with a 4.125% interest rate, while your local credit union offers you a similar loan at 4.00%.
"You would save nearly $8,000 over the life of the loan by locking in the lower-rate option," says Nerdwallet mortgage expert Tim Manni.
First-time home buyers, then, cannot afford to take the easy way out and simply focus on a one-time reward, even if that bonus looks big. Rather than one-time bonuses, here's what you should focus on:
Credit Scores
Whatever rate you do get will be largely determined by your credit score. Many credit cards will give you your FICO score based on a credit report from one of the three main rating agencies in your monthly statement, along with what factors are hurting you. (For instance, you may be using too much of your credit limit.)
You can also you the Discover Scorecard, an online tool, to check your score for free. You don't need to own a Discover card.
Diversifying Your Financial Relationships

Just because you use one bank for your checking account or credit card, doesn't mean it's the right option for your mortgage. Cast a wide net when looking for the best rate, which means looking at everything form national lenders to local credit unions.
The Right Comparisons
Mortgage rates can shift throughout the day, so you need to compare mortgage rates from different banks at the same time. "Start by contacting three lenders Monday morning," says Manni. "By the end of the week, if you want to see how rates have changed, call the same three lenders on Friday afternoon."