Should You Ever Pay $450 for a Credit Card?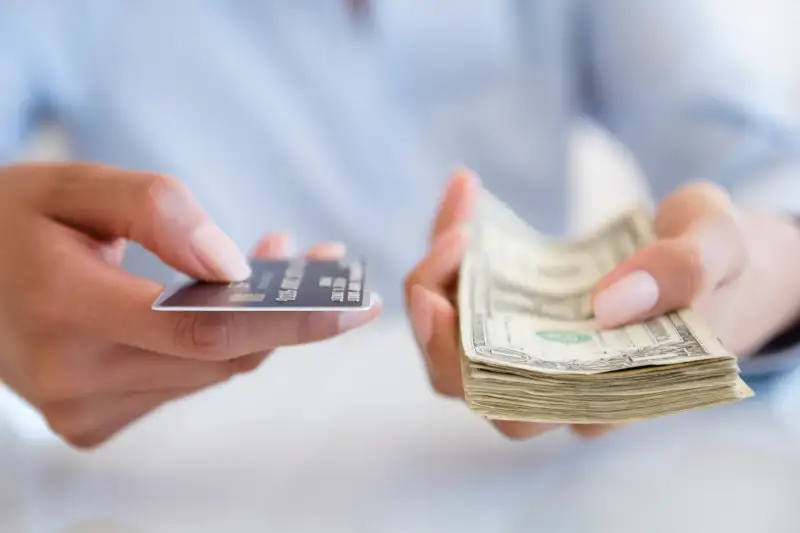 Chase made waves last month with the introduction of a new premier credit card: the Sapphire Reserve. Demand was so intense -- tens of thousands of people had their applications approved within two days of the card's release -- that Chase ran out of the original metal version of the card and had to send temporary plastic replacements instead.
Why the fuss? A huge sign-up bonus, valuable rewards, and choice perks caused point-thirsty borrowers to salivate, despite the card's $450 annual fee. The Reserve isn't the first premium card to hit the market, but it offers much more than you'd get from either of its two main rivals: the Citi Prestige and American Express Platinum.
The real question is whether any card is worth that whopper price tag. Would you be better off with the Sapphire Reserve or with one of Money's other Best Credit Cards winners?
Fees & Rewards
The brand-new Sapphire Reserve is simply too expensive to be practical for many cardholders, which is why Money didn't consider it a Best Credit Card contender this year. Over two years you'll pay a total of $900 in annual fees, with $450 due at the beginning of each year. Don't expect it to be waived the first year, as are the fees on the Barclaycard Arrival Plus World Elite ($89) and Chase Sapphire Preferred ($95), both Money picks for travel cards.
But the card doles out generous rewards, too.
First off is $300 in an annual travel credit -- which automatically gets applied toward expenses like airfare, hotels, and baggage fees. For even modest travel spenders, that will bring the effective annual fee to $150. (The Citi Prestige and the Amex Platinum cover an annual $250 and $200 in travel spending, respectively.)
The card also offers a generous signup bonus: 100,000 points if you spend $4,000 in three months. That's worth a straight $1,000 if you use the points to cancel out travel-related charges on your statement. But because you get a 50% bonus on points if you purchase travel through Chase's travel portal, it's worth $1,500 if used there.
On an ongoing basis, you'll earn three points for every dollar spent on travel and dining, and one point for all else. So if you spend a fairly typical $2,000 a month, with a quarter of that on dining and travel -- and at least $300 on airfare or hotels per year -- you'd get as much as $2,314, including the credit and annual fee, worth of rewards in the first two years -- easily enough to make the annual fee worthwhile.
How It Stacks Up
But the real question should be: Are you better off using an expensive card like the Sapphire Reserve or Amex Platinum, or could you do just as well by picking a good travel card or even a flat 2% cash-back card?
Over the first two years, a typical spender would get roughly $1,340 worth of rewards on the Barclaycard Arrival Plus World Elite, even after paying the annual fee, while the Chase Sapphire Preferred would deliver up to $1,280 -- well below what the Reserve card offers.
But the Sapphire Reserve's numbers are heavily skewed by its juicy sign-up bonus. On an ongoing basis, the Sapphire Reserve nets you $411 per year, after the fee, if you're a typical spender, while the Barclaycard offers $415 (and the Sapphire Preferred gives $280). In fact, if you don't travel overseas -- and therefore don't have to worry about foreign transaction fees, typically 3% on all your international purchases -- you would do even better with the Citi Double Cash, which would give you $480.
Oh, and that sweet sign-up bonus? It might be too good to last. "I can't imagine Chase offering such a rich sign-up bonus for much longer," says MillionMilesSecrets.com founder Daraius Dubash.
Lured by Perks
For certain types of spenders, however, a premium card like the Sapphire Reserve might pull ahead -- but only if you're going to take advantage of the card's other perks. "Know thyself," says CreditCards.com's Matt Schulz. "If this card fits your lifestyle, it can be a really great deal."
For instance, cardholders receive a free Priority Pass Select membership card ($99 membership fee), which gives you free access, with an unlimited number of guests, at more than 900 lounges worldwide; both the Amex Platinum and the Citi Prestige also offer lounge access. Most of these spaces offer complimentary food and drinks, free wi-fi, and a place to charge your phone while you wait for your next flight; it would cost you $27 per person if you visited a lounge and paid a la carte. If you and your travel companion typically visit one of these lounges twice a year, say, then the Sapphire Reserve saves you $108. (Lounges are also useful during flight delays; 17% of all departures have been delayed so far this year, according to the U.S. Department of Transportation.) If you would never pay to use a lounge, however, you'd get a potential lifestyle upgrade, but no financial benefit.
You'll also receive a $100 credit to purchase Global Entry or TSA PreCheck, worth $17 to $20 a year -- although if you're a frequent traveler, you probably have one or both of those already.
Verdict
If you're a swap-in-swap-out credit card points maximizer as well as a frequent traveler, it's hard to beat the bonus from the Sapphire Reserve. So if you can stomach the high upfront cost, and you spend at least $300 a year on travel, the Chase Sapphire Reserve will benefit you immediately.
But over the long term, you can get slightly better rewards on the (much cheaper) Barclaycard Arrival World Elite -- and domestic travelers do even better on the Citi Double Cash. So stick with the Chase Sapphire Reserve (or any other premium card) only if its extra perks will save you money you'd spend otherwise -- on airport lounges, foreign transaction fees, and Global Entry membership, for instance.
In either case, only go after a travel card if you pay off your balance every month. Interest costs can quickly undercut any rewards you might earn.
And whichever card you pick, make sure you're actually taking advantage -- or that the awards are automated and don't require any work from you. A 2015 Nerdwallet survey found that almost 20% of cardholders didn't redeem any rewards in the previous year.