Burger King Escalates Cheap Fast Food Wars with 5 for $4 Deal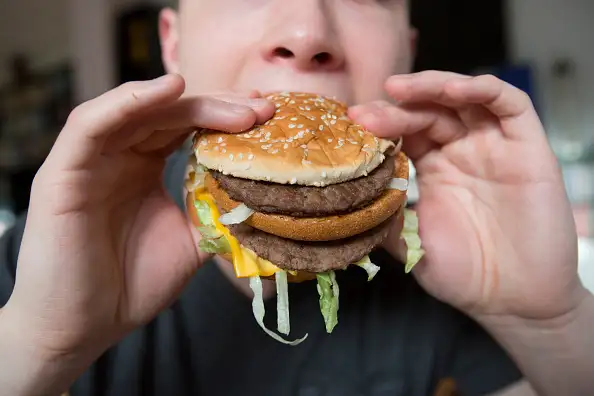 Ulrich Baumgarten—U. Baumgarten via Getty Images
The fight among fast-food chains over price-conscious customers is reaching a new intensity in January, as the big market players launch new promotions to lure people hungry for the cheapest possible deal.
As USA Today reported, Burger King begins a special promotion Tuesday, offering a five-item meal including a bacon cheeseburger, small french fries, small drink four-piece chicken nugget and a cookie for only $4.
It seems like the deal is coming in direct response to similar low-price offerings from competitors, like Dairy Queen's revamped $5 Buck Lunch, including a BBQ bacon cheeseburger, fries, drink and a sundae, and Pizza Hut's $5 Flavor Menu, with choices including a medium one-topping pizza, boneless chicken wings, cookie, brownie, pasta, breadsticks and more all for $5 each. Big industry mover McDonald's also recently announced it's McPick 2 promo (two select items for $2 total) and Wendy's began its 4 for $4 deals.
While the race to the bottom among fast food purveyors is a fierce competition over customers seeking the cheapest options, the new offerings also amount to a subtle move away from deep-value offerings like Wendy's and McDonald's Dollar Menus.
Fast food loves the foot traffic the Dollar Menu brings into the store, but some fear the $1 price point is so low it could be actually hurting overall revenue, as more customers order off the cheap menu. The new promotions are, in part, efforts to continue enticing customers seeking super-cheap deals while ensuring that they end up spending well over $1 at the cash register.