You'll Never Guess Which Retailer Has the Cheapest Prices (Hint: It's Not Walmart)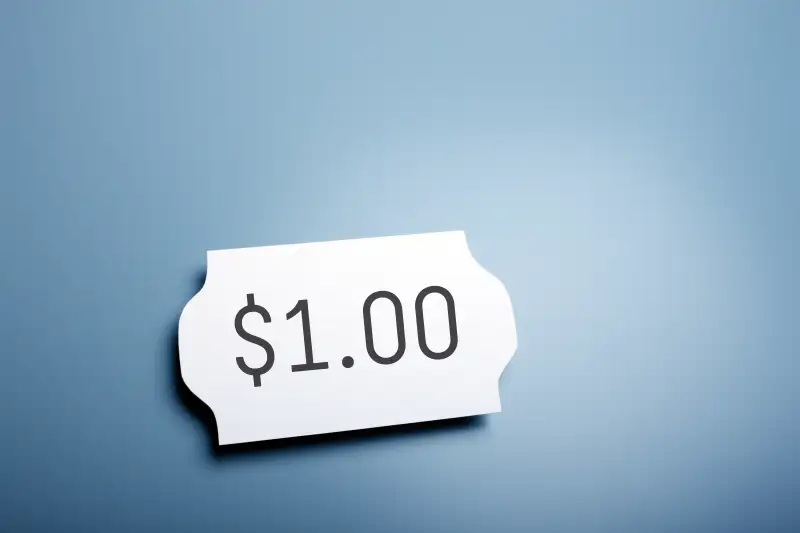 Gregor Schuster—Getty Images
Often when people think of low prices and retail, the first chain to come in mind is Wal-Mart . Due to the sheer high volume of goods it sells, the megaretailer is a textbook case study for economy of scale. However, sometimes big can be too big and Dollar General is able to beat Wal-Mart to the low price punch for some very good reasons.
The Kantar Retail Research Team
A study is performed annually by Kantar using a basket of goods across 21 categories in the edible grocery, non-edible grocery, and HBA segments. In order to arrive at the data points for each retailer, the lowest price point for each category was selected no matter what the brand. For example, if a box of Corn Flakes was on the list then the price of the generic brand (if cheaper) was selected over the name brand.
Out of the six retailers analyzed, Target came in last while Dollar General finished first. Wal-Mart got second place with 2.5% higher overall prices. The average cost of the basket at Dollar General came out to $26.75. For Wal-Mart, it was $27.41 and for Target it was nowhere close to the other two with a total of $40.61. The $0.66 spread between Dollar General and Wal-Mart is 5.5 times higher than the $0.12 spread a year ago with the same study.
This is despite Wal-Mart's much more massive size. For example, in the current fiscal year, analysts expect Wal-Mart to post nearly half a trillion dollars in sales compared to just $19 billion for Dollar General or more than 25 times higher. How does David Dollar General manage to beat the Goliath Wal-Mart?
The real low cost leader
Your first suspicion might be that the only reason Dollar General could possibly beat out Wal-Mart on prices is by taking a hit on profits. Wal-Mart has made a consistent 24%-25% gross profit margin for the last three years on the products it sells. Therefore it stands to reason that if somebody only has a 10% markup it could sell at cheaper prices even if it doesn't get the volume discounts of Wal-Mart.
That's not the case with Dollar General, however. Not only does it have cheaper prices, but it makes more profit margin on average on each of its products. For the last three years, Dollar General has averaged between 30%-31% in gross profit on its sales, which is higher than Wal-Mart's.
How could Dollar General have lower costs?
You have to remember -- the purchase price of a product from the wholesaler is only part of the ultimate cost to a retailer and the price for the consumer. A typical Wal-Mart Supercenter might have over 140,000 items for sale while a typical Dollar General has between 10,000-12,000 items.
As Megan McArdle of The Daily Beast once tagged the problem,
Multiplied management problems equal multiplied costs baked into each average product's cost and price.
More of less is cheaper
Dollar General, by specializing in far fewer items and brands, has fewer logistical complexities and fewer costs. The secret to low costs is the power of buying in bulk and cheap stocking costs to sell those products. It's the simple reason a child's lemonade stand only sells lemonade -- to offer a larger variety of drinks would require a lot more effort for less average return on each.
During Dollar General's last conference call, CEO Richard Dreiling explained it well when he said, "This foundation of limited assortment and distribution efficiencies allows us to successfully compete with much larger retailers and provide our customers with everyday low prices that they can trust."
Foolish thoughts
Dollar General may still have plenty of potential market share it can take from Wal-Mart. Its biggest disadvantage is lack of consumer knowledge. We've been bombarded by the media, and Wal-Mart itself, that if you want cheap prices it's Wal-Mart or bust and nobody can touch them. As consumers become more and more aware of the Dollar General advantage, don't be surprised if its sales continue to creep up. It is up to 26 quarters in a row of positive same-store sales growth and may still have a long way to go.
Nickey Friedman has no position in any stocks mentioned. The Motley Fool has no position in any of the stocks mentioned. Try any of our Foolish newsletter services free for 30 days. We Fools may not all hold the same opinions, but we all believe that considering a diverse range of insights makes us better investors. The Motley Fool has a disclosure policy.
Related links