Best Chicken Wings Deals for National Chicken Wing Day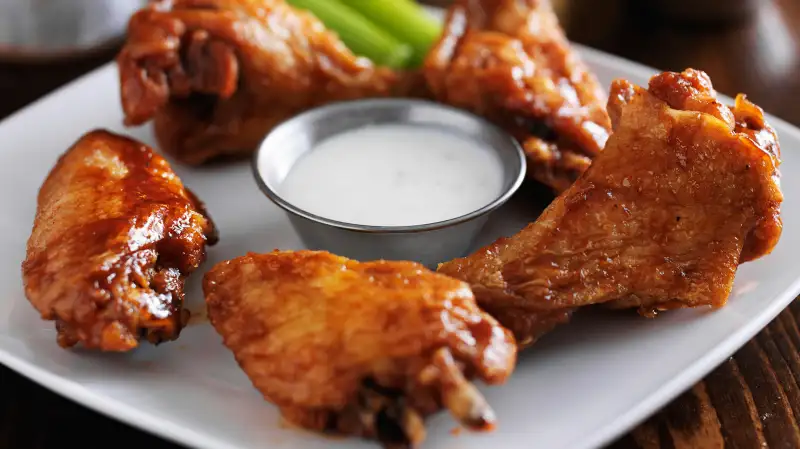 It's time yet again for another totally made-up holiday that can benefit you in the form of cheap food. Wednesday, July 29, is being celebrated as National Chicken Wing Day, and naturally there is no shortage of pubs and wing houses happy to oblige with special deals on wings.
Here are the best offers from restaurants with multiple locations around the country:
Black Angus Steakhouse: The National Chicken Wing Day deal, announced to those who signed up for this 45-location chain's promotional emails, is $9 for a dozen wings and a 16-ounce draft beer.
Beef O'Brady's: Order 10 wings, get an extra five for free; order 20 wings, get an extra 10 for free; and so on.
East Coast Wings: Get six free wings with every adult entrée purchase on Wednesday.
Glory Days Grill: This sports bar restaurant with franchises in Florida, Maryland, Virginia, and West Virginia is hosting a special of $5 for a half-dozen wings, any style.
Hooters: An all-you-can-eat wing deal is priced at $12.99 for boneless, $14.99 for traditional bone-in wings.
Hurricane Grill & Wings: All-you-can-eat wings for $12.99.
Ker's Winghouse: Buy 10 wings, get five free at this wing specialty restaurant with roughly two dozen locations in Florida.
Wings-N-Things: Buy one traditional wing meal with a drink on Wednesday, and a second meal (with drink) is free at this wing chain clustered around San Diego.
You Might Also Like:
Say Goodbye to Shopping at Walmart at 3 a.m.
Vanguard's Founder Explains What Your Investment Advisor Should Do
Americans Left $24 Billion in Retirement on the Table Last Year