Here's Chipotle's New Strategy for Winning You Back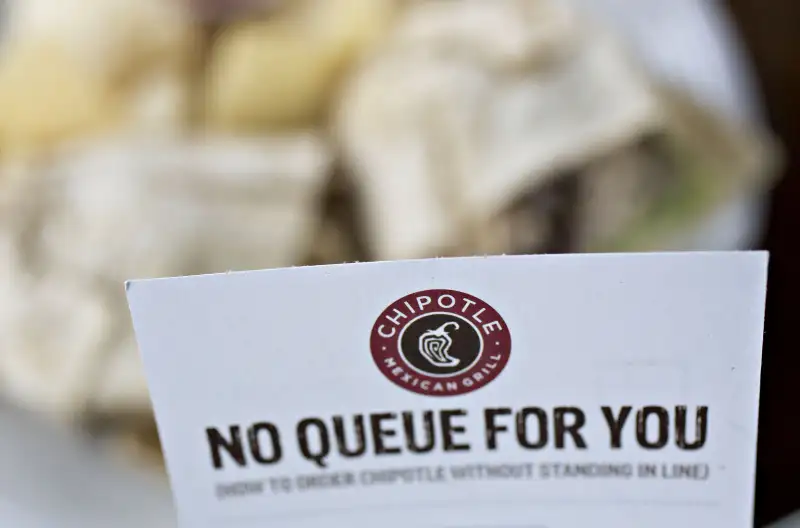 Bloomberg—Bloomberg/Getty Images
Chipotle is trying another way to get back into customers' good graces: faster online ordering.
The fast-casual chain fell from grace last year after a series of food-borne illnesses struck stores (and stomachs). Since then, it's improved food safety and training, added new ingredients and even given away free food. It hasn't worked: Chipotle reported its fourth consecutive quarter of falling sales on Tuesday.
For a brand that made its name catering to millennial tastes, Chipotle is falling flat now, and company executives are betting that a better, faster digital experience might help. It's not uncommon for Chipotle diners to have to wait half an hour between when they use the Chipotle app to order a meal and when they can pick it up, Business Insider reports, even if there's no "lag time" for an in-person order. To remedy that, Chipotle is investing in technology that will use current restaurant traffic to automatically set a customer's pick-up time. The new ordering system should be up and running by January.
Chipotle badly needs something to bring back customers; its revenue plummeted 15% last quarter, and it's fighting an uphill battle in the face of a broader slump in sales at big chain restaurants. Investing in speedier digital ordering might help, although long wait times are just one of several persistent gripes users have noted in recent reviews of the app.