Can Santa Claus Save Walmart?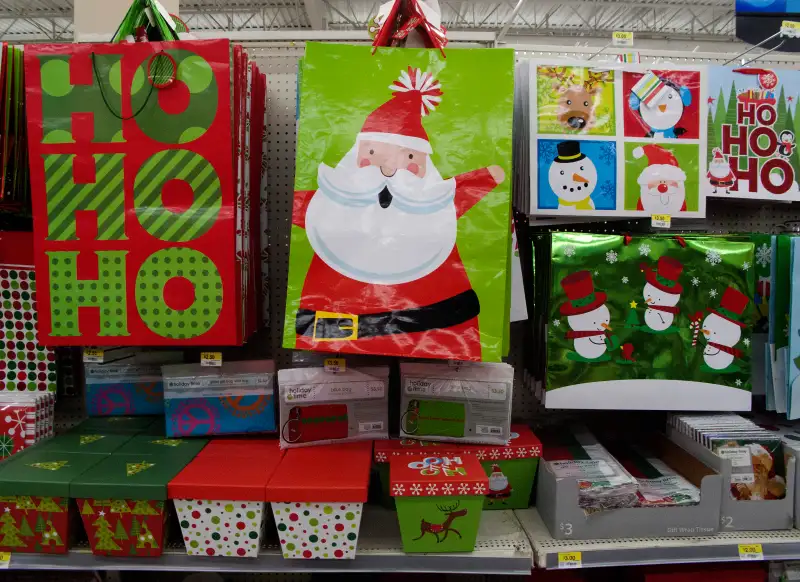 DON EMMERT—AFP/Getty Images
Retailers are getting into the holiday spirit, and no one is hoping to let it snow -- money -- more than Walmart . The world's largest retailer is struggling, and Walmart is hoping that making its stores more seasonally festive will help return its name to Wall Street's "nice" list.
Walmart plans to doll up its otherwise-barren stores this season. There will be more holiday decorations, and prerecorded Christmas carols will play over store speakers.
However, the real head-turning addition will be Santa Claus. Costumed Kris Kringles may be common at shopping mall hubs and high-end department stores, but now Santa will be a staple at Walmart for photo-snapping opportunities.
Do Walmart shoppers really want to take the time to sit on Santa's lap and tell them what they want? It may not matter. It's logical to think that a more festive environment may encourage shoppers to spend more in the spirit of giving -- even if they are likely at Walmart because they don't have a lot of money to spend or are there to save money.
The only thing that's certain is that Walmart has to do something. It's on a bad path. Revenue growth has slowed to a crawl, and profitability is going the wrong way.
Walmart hasn't been a growth story in years. You have to go all the way back to fiscal 2008 to find the last time that sales grew by more than 6%, and it hasn't been able to break north of 2% top-line growth in three years. Meandering sales growth would be fine if margins were expanding, but net margins are actually contracting. Walmart sees flat sales this fiscal year and a sharp decline in profitability, and it's going to get worse before it possibly gets better.
Shares of Walmart suffered their biggest single-day drop in a decade last month after the discounter painted a bleak portrait of its near-term prospects. It sees sales growth of no more than 3% to 4% through the next few years, and it sees earnings taking another hit next year as it absorbs its latest hike to its starting wage.
Walmart boosted its minimum wage to $9 an hour earlier this year, and that goes up to $10 in three months. It's a move that was lightly applauded by activists -- they want nothing less than $15 an hour -- but February's increase alone will result in $1.5 billion in additional expenses over the course of the year. Walmart's bottom line will absorb some of that, but does it have the pricing elasticity to pass along some of that to its penny-pinching customers in the form of price increases?
So, yes, jolly old St. Nick is coming to Walmart. Don't be surprised if it's Walmart itself that becomes the first to hop on Santa's lap. "So, Walmart, what do you want for Christmas?" "A return to earnings growth would be nice."
More From The Motley Fool: