How to Pick a Health Plan in 15 Minutes or Less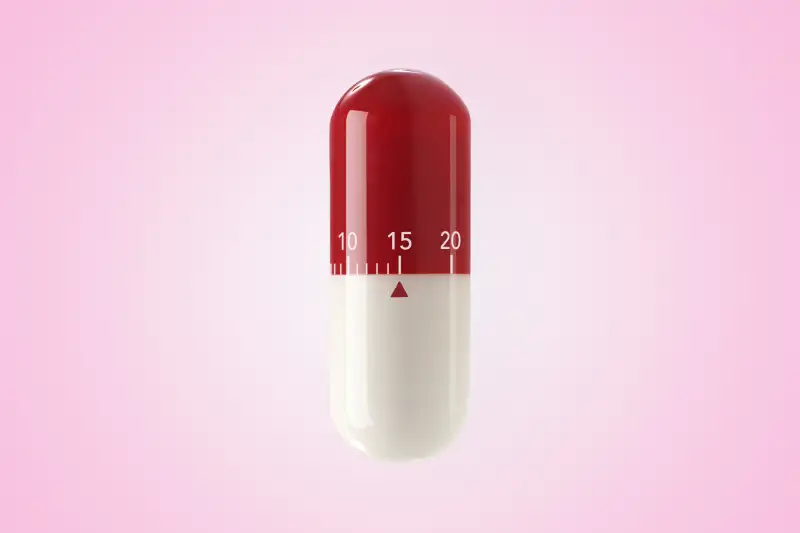 Sarina Finkelstein (photo illustration)—Shutterstock (1)
Health insurance is complicated. According to a study of one Fortune 100 company, roughly 80% of workers chose health plans that cost more over the course of the year than their alternatives would have. But how do you make the right choice? Here's the easy way to evaluate your options, even if you're short on time.
1. Call your doctor (4 minutes)
The first thing to do is to ensure that your doctor accepts your new insurance plan. This is crucial, and here's why: By directing plan participants to a limited group of hospitals and doctors, insurers can negotiate discounted rates on everyone's care, the same way Costco can buy in bulk and offer members discounts. These health care providers make up your insurer's so-called network.
If you go a doctor who doesn't have an agreement with your insurer, you may have to pay out-of-network rates for your care, which are typically twice as expensive in-network rates, according to benefits consulting firm Mercer.
Plus, if you go outside your network, some Affordable Care Act protections do not apply. For example, under the ACA, you pay nothing for preventive care like annual physicals, vaccinations, and some counseling services—but only if you receive the care from an in-network health care provider.
Read Next: How Good Is Your Employer's Health Plan?
Likewise, the ACA requires insurance plans to have an out-of-pocket maximum, a cap on the amount of money you have to spend each year (after that, your insurer pays the rest). In 2016, the highest possible out-of-pocket maximum is $6,850 for individuals and $13,700 for families, and plans often set lower limits. But when you go outside your network, your medical costs do not count towards that out-of-pocket limit. Some plans have a separate out-of-pocket maximum for out-of-network care, which offers you additional protection, but that max is usually higher.
Insurer websites typically let you check whether your primary doctor is in-network before you enroll in a plan. But if you're considering several insurers, that can take time, and the insurers' directories aren't always up-to-date. So if you have only one or two doctors, just call the offices and ask whether they are in-network. As long as you have other options, eliminate any plans that your doctors don't accept.
2. Estimate your health care needs (4 minutes)
Before you choose the best insurance plan, you need an idea of what your typical health care costs are. You should be able to find a list of your medical claims on your current insurer's website. But here's a quicker way to benchmark your spending. Just answer these two questions:
What was your deductible last year?
Did you hit it?
A deductible is the amount of money you must spend out of pocket before insurance covers a portion of the bill. A decade ago, slightly more than half of all employer health plans had deductibles, according to the Kaiser Family Foundation (KFF). Today, 81% of plans do, averaging $1,318 for single coverage.
Once you've hit your deductible, all you will owe is a co-pay or co-insurance. Your insurer picks up the rest for in-network care. Co-pays are flat dollar amounts. On average, they run $24 for primary care visits and $37 for specialty care, according to KFF. With co-insurance, which is becoming more common, you pay a percentage of the cost of your care—on average, 18% of the bill for a primary care visit and 19% for a specialty care visit.
Read Next: How to Pick the Right Health Plan This Year
Here's the upside: You will usually pay lower monthly premiums if you agree to a higher deductible. A good rule of thumb is that if you didn't come anywhere close to hitting your deductible last year, you can probably choose an even higher deductible this year and save on premiums, says financial planner Rick Kahler. Just make sure you have the savings to pay the full deductible if you or a member of your family needs care.
But if you surpassed your deductible or came close, paying more for a plan with a lower deductible might save you money overall if that means owing just co-pays or co-insurance earlier in the year. In that case, check each plan's cost-sharing rules.
3. Weigh risk vs. reward (7 minutes)
Do this simple equation to compare plans: Multiply each plan's monthly premium by 12, then add the out-of-pocket maximum, says Katy Votava, founder of health insurance consulting firm Goodcare. That's how much you could pay in total if you suffered a medical crisis this year. "We forget what insurance is," Votava says. "It's to protect against catastrophe."
Consider the average PPO plan vs. the average high-deductible plan. PPOs—the most common plan offered by employers—let you see doctors in- and out-of-network but charge the highest premiums. High-deductible health plans have individual deductibles over $1,300 and family deductibles over $2,600—but much lower premiums.
When you do the math, though, you'll find that the plans with the lowest premiums carry a hidden risk—more of your money is on the line if you ever get sick.
Average Plan Costs (Individual Policy)
Type of health plan
Average yearly premiums
Avg. out-of-pocket maximum (in-network)
Avg. max outlay
PPO
$1,145
+ $3,291
= $4,436
High-deductible health plan
$868
+ $4,012
= $4,880
Source: Kaiser Family Foundation 2015 Employer Health Benefits Survey
In the above example, if you incur no health care expenses all year (remember: preventive care is fully covered in network), you'd save $277 in premiums by choosing a high-deductible plan over a PPO. However, a medical crisis or unexpected illness could leave you paying $444 more if you run up against your out-of-pocket max.
But there's another factor to consider. If you choose a high-deductible plan, your employer will often tip the scales by contributing money to your health savings account (HSA), a tax-advantaged account for medical expenses. An HSA has spectacular tax benefits: You contribute pre-tax money right out of your paycheck, your savings grow tax-free, and withdrawals you use to pay for medical expenses are tax-free. And unlike with flexible spending accounts, all HSA money rolls over year to year. But you must have a high-deductible plan to open an HSA.
In 2015, 55% of employers contributed to workers' HSAs, $809 on average. For a single tax filer in the 25% bracket, that's a freebie that's equivalent to $1,079 of post-tax money. In this situation, you are typically better off with a high-deductible plan. Best-case scenario, you save $277 on premiums; worst-case scenario, you save $365 in total out-of-pocket costs.
Average Plan Costs With HSA (Individual Policy)
Type of health plan
Average yearly premiums
Avg. out-of-pocket max (in-network)
Average employer HSA contribution
Average max outlay
PPO
$1,145
+ $3,291
- $0
= $4,436
High-deductible health plan
$868
+ $4,012
- $809
= $4,071
Source: Kaiser Family Foundation 2015 Employer Health Benefits Survey
The Bottom Line
Choosing a plan that your doctor accepts is a must. From there, if you're relatively healthy and you have enough savings to cover a health care emergency, a high-deductible plan often makes sense, especially if your employer adds cash to your HSA. But if you tend to have high health care costs, you're short on savings, or your employer isn't adding to your HSA as an incentive, take a careful look at your potential outlay—it may be worth paying more upfront for better coverage later.
Other FAQs