The Haggler's Guide to Holiday Savings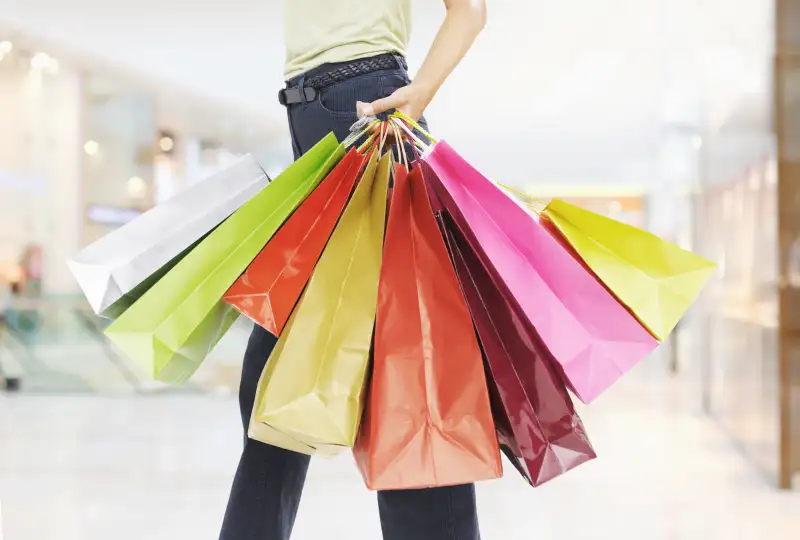 Daly and Newton—Getty Images
When Consumer Reports asked shoppers in a national survey about their haggling habits, only about half said they attempted to negotiate more favorable terms, whether it involved a retailer or service provider.
Those who did try to negotiate were usually rewarded for their pluck, sometimes quite handsomely. Eighty-nine percent of those who dickered—on everything from jewelry to home electronics and vacuum cleaners—were rewarded for their tenacity at least once in the past few years.
So what's holding so many of us back?
"It comes down to how comfortable people are in their own skin, and their ability to take no for an answer and not feel crushed," says Steven P. Cohen, president of The Negotiation Skills Co., and author of the book The Practical Negotiator (2013, Career Press).
Cohen, who received formal training in negotiation and mediation at Harvard Law School, says successful bargaining is easier to achieve face to face because you can "read" a person instantly, pick up on body language, and other cues, and use tools like a smile and humor to break the ice. Ultimately, Cohen says, respect matters more than anything else. "If you don't treat someone with whom you'd like to make a deal with respect, you're dooming the process."
The online world is increasingly open to horse-trading, too. In fact, major e-commerce titans like Amazon and eBay often encourage it.
Amazon has a feature for some collectibles, fine art and even used or refurbished computers that allows shoppers to "make an offer" to buy an item for less than the current price from participating sellers. When you submit an offer, Amazon sends the seller an e-mail with your counter. The seller has 72 hours to respond. If the seller rejects it, he or she can counter, and negotiations can continue. Of course, during this period, another buyer can swoop in and purchase the item at the listed price.
Ebay's "make a best offer" works similarly. If you see the words below the "buy it now" price or familiar "place bid" option, you can negotiate the price with the seller directly, who's free to accept, decline, or counter your offer. I've had repeated success employing the practice, most recently purchasing a gift pen for one-third less than the Buy It Now price.
Haggling takes various forms and although we may not think of it as negotiating in its purest sense, consumers bargain online all the time, Cohen says. They do it by comparison shopping, sniffing out coupons, taking advantage of meet-or-beat price-matching policies, eyeballing multiple travel sites for the cheapest day of the week or time of day to fly.
Proven Strategies
When we surveyed hagglers, they identified the most highly effective tactics. Among them: Let the salesperson know you're comparing prices with those of competitors; establish a personal rapport and schmooze it up with the employee; use store circulars or coupons from other retailers as bargaining leverage; check user reviews to determine a fair price and learn what others had paid for the same item. Here are other expert tips to better the chances of a positive outcome:
Explain why you deserve a break. Negotiation is a two-way street and the seller needs an incentive to bargain. Explain that you're a loyal customer who likes to shop locally (a good tactic at mom-and-pop stores), or tell the car dealer you intend to bring your vehicle back for servicing so they stand to benefit in the long term.
Avoid "yes" or "no" questions. It's easy to dismiss a proposal outright if you ask a question that can be answered with a blunt yes or no. Say you're drooling over a fancy mattress. Try a little diplomacy and couch your request: "I've been saving up for this bed for a long time, but the price is still out of range. Is there any way you can help me? Is there a sale coming up, or what's the lowest amount the mattress has sold for when it was on sale?"
Share your smarts. If you're tech savvy about high-end audio or well versed in baseball memorabilia, share that wisdom and curiosity with the seller. By demonstrating product knowledge of where and how something was made, its history, or the technology behind it, you come across as a smart, savvy buyer.
Be quiet. Silence is powerful. Because of the awkwardness it creates, a brief pause can be lead to a sweeter deal. Cohen advises shoppers to put on a poker face after the seller responds to your initial proposition. The employee might wonder if they've offended you and repackage the offer into a more attractive one.
Point out flaws. A stain, loose thread, mismatched stripe on a pair of sneakers, or other imperfection can be negotiating gold. If you see a belt with a bad buckle, a sweater with a smudge, or shoe with a scuff, point out those cosmetic blemishes. Independent stores tend to be more flexible than chains, and it's easier to negotiate a discount involving private-label products than big brands because the retailer cannot return the flawed products to the manufacturer for credit.
Seek a discount for cash. If you're willing to pay in cash, some merchants might be willing to cut the price because they can avoid forking over a transaction fee of as much as 4 percent to the credit card company. Some businesses now actually tack on a surcharge to consumers who pay with a charge card.
Don't be a blowhard. Even if the other side is willing to deal, negotiating in public is a no-no. If you speak up in front of other customers, they might demand a break, too, and you'll kill your deal.
This article originally appeared on Consumer Reports.
More from Consumer Reports:
Consumer Reports has no relationship with any advertisers on this website.