A Sleeker Take on a Classic Minivan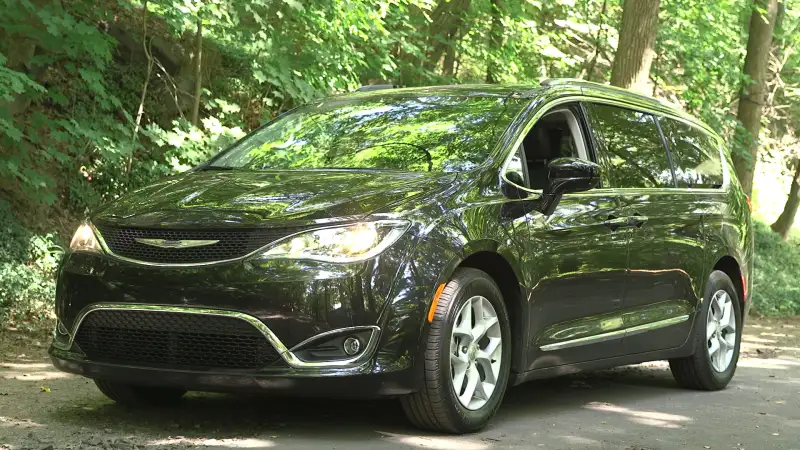 My association with minivans is probably not your association with minivans—that dull if dutiful automotive dromedary of soccer mom- and dad-ness. Minivans solved a problem: Your family typically expands arithmetically yet your space needs seem to expand geometrically. For me, minivans are a reminder of those years spent on the road on reporting assignments. The sight of a beat up minivan approaching to retrieve me at a small city airport would signal another night or two at a predictably dreary chain hotel.
Fortunately, business hotels have really improved over the years. So, too, has Chrysler's lone American entry in the minivan market, the 2017 Pacifica. (The Town & Country has been retired.) Sure, all minis are long and boxy, but this one offers a hint of its Italian stewardship at Fiat Chrysler—the look is a bit angular, agile. Indeed, the 1956 Fiat Multipla 600, a 6-seater, was a minivan forerunner; and Chrysler created the modern minivan category in 1984. Since then, ever more comfortable and quiet SUVs have absorbed more and more of the market. Pacifica is trying to put up a roadblock.
Read next: The New Fiat Spider Really Flies,,,at a Price that Doesn't Sting
Most of all, we want our minis to have maxi: seats, space, cup holders, storage areas and niches, infotainment, and—perhaps most important today—places to plug in. And there they are in the Pacifica: the now old-fashioned 12-volt port, USB ports, HDMI ports for video and a 115-volt auxiliary outlet. If it has a plug, there's a place to plug it in. There are also a ton of cubbies scattered around: in the door panels, a couple more in the center console, on the front panel, overhead, and underneath. You could probably stow a cranky 2-year old in one of those cubbies. (Kidding!) And, of course, there are cup holders for all aboard, although I have forever been mystified as to why you'd actually want to encourage a car full of kids to be taking in liquids.
What matters for grownups? The ride of course. And the Pacifica provides a decent level of comfort and ample amounts of power thanks to its 3.6 liter, 387-horsepower V6 Pentastar engine. That will get you okay acceleration and more than ample passing power. You will not be confined to the right lane in this minivan! That power doesn't come at a premium to efficiency, either. The Pacifica can get close to 30 mpg on the highway. There's also a hybrid version in the works.
Read next: BMW's New M2 Is the Power-Mad Little Brother of the Beemer Family
Our Touring L Plus test version carried a price of $41,450 with a couple of options. The base price is $37,895. The entry level LX model starts at $28,595. Our Touring L Plus included heated, 8-way power front seats. The second and third rows feature stow-and-go seats—a blessed piece of engineering in that you don't have to struggle to convert from passenger mode to cargo mode. Our model also had the optional hands free sliding doors and lift gate ($795), although the decision about actually opening the doors seemed to belong to the vehicle. I guess it takes a knack.
The base price also includes an active noise control system. And there's a sort of secondary active noise control system, too, in the form of two built-in video screens in the front seatbacks and accompanying wireless headphones. The seatbacks also have HDMI ports, since every kid from 3 years on up now brings his or her own device. Still, you can assert control from the pilot's chair. The 8.4-inch infotainment center on the dash is all business, with easy to use touch screen controls, because you've got other things to worry about. To help you, there's a handy interior spy mirror above the rear view, so you can keep tabs on everyone in the back seats.