Cigna Is Hiring for More Than 100 Work-From-Home Jobs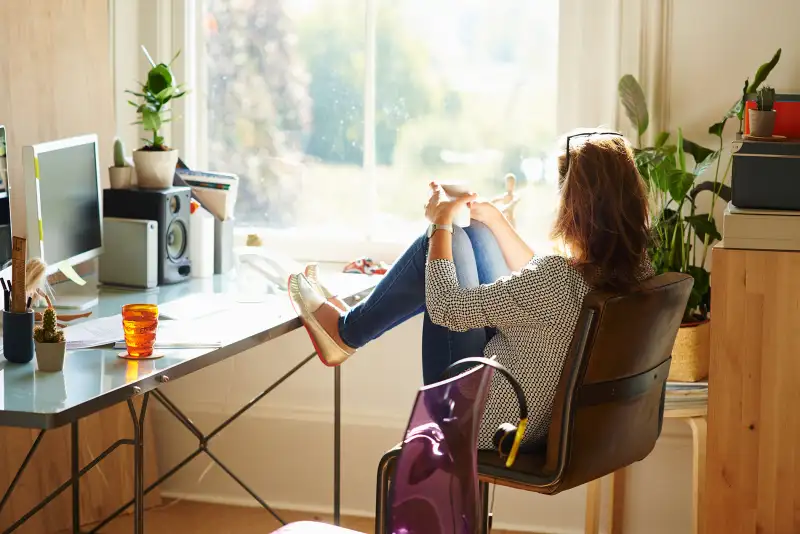 Paul Viant—Getty Images/Caiaimage
Earlier this month, Amazon made waves when it announced that it was hiring for 5,000 new part-time, work-from-home positions in 2018. Well, if you were not able to snag one of those positions, or are instead looking for full-time work, we have some good news for you: Cigna, the health care insurance company, confirmed to RealSimple.com that as of April 21, 2017, 100 work-at-home positions were available in the company.
The majority of available positions are full-time and offer benefits like medical, dental, and vision plans. Eligible jobs also offer a 401k with up to 4.5 percent company match, both short and long-term disability, paid time off, tuition reimbursement, life insurance, as well as commuter benefits and other work/life balance arrangements.
While some of the jobs (Nurse Case Managers, for example) require clinical experience and certifications, many don't. If you're looking to enter the healthcare field from another sector, you'll be pleased to know that Cigna is hiring in fields such as IT, business operations, and sales—all fields that have opportunities that don't require health care experience.
A representative from Cigna noted that even some roles that aren't posted as "Work at Home" may offer flexibility with working a day or two at home each week, depending on job requirements.
To apply, visit www.cigna.com/careers and use the advance search feature to select the "work at home" opportunity filter. A Cigna representative does note that you should carefully read the job descriptions—as some opportunities do require you to reside in a certain region of the company.
Cigna has a long history of hiring employees to work at home—according to the company, more than 30 percent of positions in the U.S. are designated as work-at-home. In 2017, Cigna ranked 74 on Flexjobs's 100 top companies for remote jobs for the number of work-from-home positions it was hiring.
This story originally appeared on Real Simple.