10 Cities Where the Median Rent Is Under $1,300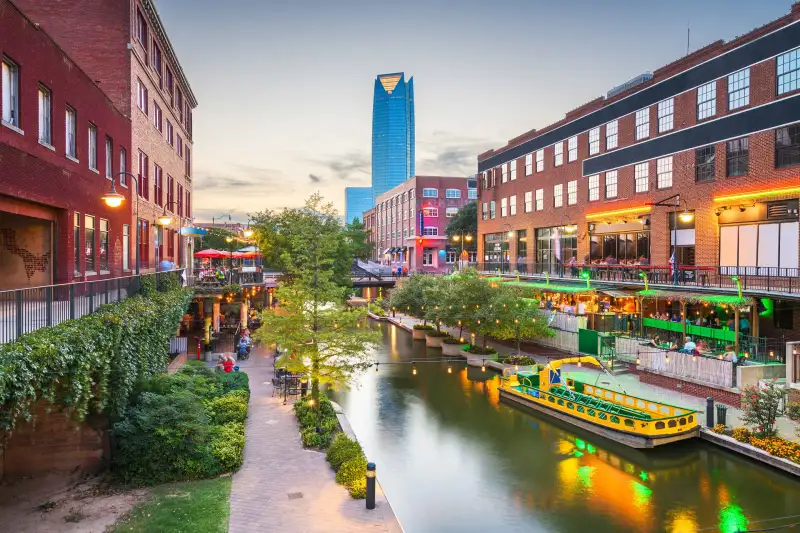 Rent prices may have surged in the past few years, but there are still big metropolitan areas in the U.S. where renters can find an affordable abode, according to a new analysis.
Realtor.com's latest rental trends report found that while median rents remain high across the country, growth continued cooling in January. What's more, the real estate listing site identified 10 cities where renters can find housing for under $1,300 a month.
What the data says
Rent growth slowed again in January for the 12th month in a row.
T

he median asking rent in the 50 largest U.S. cities is down to $1,726. That's a $7 drop from December and $80 less than August's peak.
Those numbers are pretty consistent with analysis from other real estate marketplaces: Rent.com's

January 2023 report

puts the median U.S. rental price at $1,942.
That said, rents for up to two-bedroom properties were still up 2.9% from last January and 20.6% (or $295 more) from January 2020, per Realtor.com.
What it means for you
Even as median rents for some locations hover around $3,000, there are at least 10 metros where renters can still find apartments under $1,300 monthly. But they have to act fast to get the best deals: Realtor.com says many of these areas have less supply than in recent years.
"With high rents across the country, places that offer relative affordability tend to be in high demand, which means more competition and that these lower prices might not last," Realtor.com Chief Economist Danielle Hale said in a news release.
These are the 10 cheapest cities for renters in the U.S.
Oklahoma City, Oklahoma ($982 median rent — the only metro where the typical renter can find housing under $1,000)

Louisville, Kentucky ($1,167 median rent)

Birmingham, Alabama ($1,178 median rent)

Rochester, New York ($1,235 median rent)

Columbus, Ohio ($1,242 median rent)

Indianapolis, Indiana ($1,266 median rent)

Memphis, Tennessee ($1,274 median rent)

St. Louis, Missouri ($1,279 median rent)

Cleveland, Ohio ($1,290 median rent)

Kansas City, Missouri ($1,298 median rent)
More from Money:
Rents Are Primed to Fall 'Nearly Everywhere in the Country,' Says Housing Expert
Rising Rent and Homeownership Costs Are Keeping Inflation Elevated