Coke Raised Prices to Make Up for Lower Soda Consumption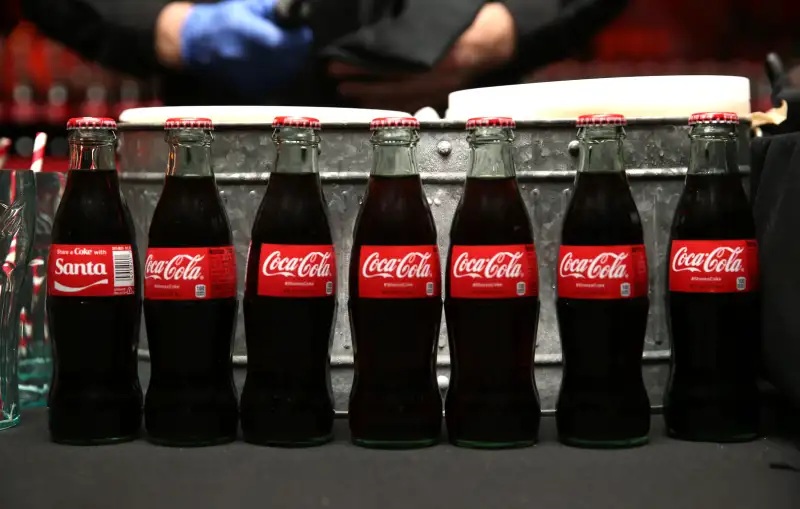 Todd Williamson—Getty Images for CSE
Coca-Cola reported better-than-expected quarterly revenue on Wednesday, helped by higher prices for sodas and strong demand for water and sports drinks in North America.
The world's largest beverage maker has relied on higher pricing, smaller packs and premium packaging using glass and aluminum to boost margins in developed markets amid slowing sales.
Total sales in North America rose 3 percent to $2.66 billion for the third quarter ended Sept. 30. Volume sales of carbonated beverages such as Sprite, Fanta and Coca-Cola Zero rose, while those of Diet Coke fell.
Read More: Why Soda Drinkers Are Happily Paying More to Get Less
Coca-Cola has been building its non-carbonated drinks portfolio and offloading much of its bottling business to cope with falling demand for carbonated beverages in North America, its biggest market.
Volumes of noncarbonated drinks, which include tea, juices and energy drinks, grew 2 percent in the region.
The company recently partnered with Dunkin' Brands to launch a line of bottled cold coffee beverages in the United States to be sold at Dunkin' Donuts shops and convenience stores.
Coca-Cola announced six new franchising agreements with bottlers on Wednesday.
Following these deals, the company would have refranchised territories that account for about 65 percent of total U.S. bottler-delivered distribution volume.
The company aims to refranchise all of its North American territories by the end of 2017.
Read More: Bottled Water Is About to Become More Popular Than Soda
Coca-Cola's net income attributable to shareholders fell to $1.05 billion, or 24 cents per share, from $1.45 billion, or 33 cents per share, a year earlier.
Excluding items, Coca-Cola earned 49 cents per share.
Net operating revenue fell 7 percent to $10.63 billion, the sixth straight quarter of decline.
Analysts on average had expected adjusted earnings of 48 cents per share on revenue of $10.51 billion, according to Thomson Reuters I/B/E/S.
Shares of the company, which maintained its 2016 forecast, were up about 2 percent at $43.30 in premarket trading on Wednesday.