Money's Best Credit Cards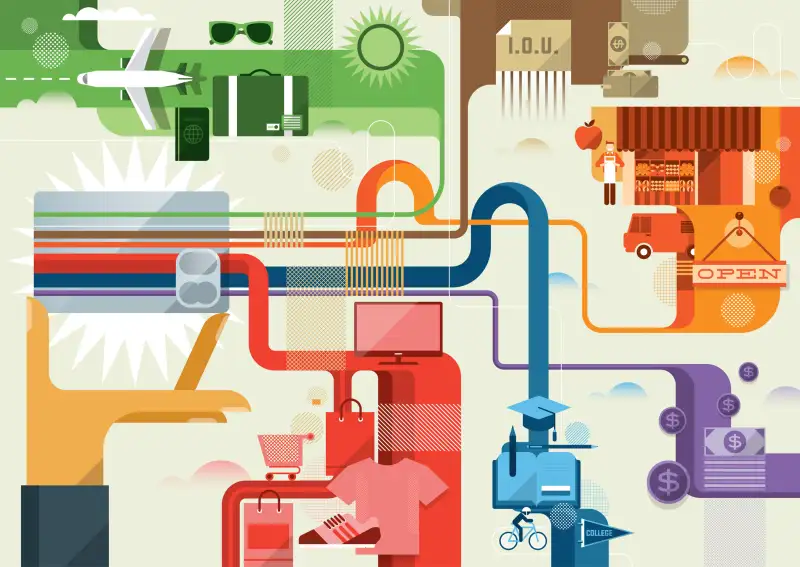 See Money's most recent picks for Best Credit Cards here.
There are some 1,800 major credit cards clamoring for your business. So are you sure that the two or three you have in your wallet are really the best ones for you?
For the second consecutive year, Money partnered with financial information site NerdWallet.com to select the cream of the credit card crop. What we found was that even in the past 12 months, the landscape has shifted significantly. While interest rates have been relatively steady—the ­average is now 15.66%, vs. 15.31% last year, according to Bankrate—we identified three key trends taking hold:
Smart cards are coming. American credit cards still use the decades-old "swipe and sign" technology, while much of the world has shifted over to more secure "chip and PIN" cards embedded with computer chips and requiring a PIN to be entered upon purchase. But MasterCard and Visa are pushing U.S. banks to issue chip-and-PIN cards by next fall. The migration is expected to stymie hackers who perpetrate the kind of widespread theft of cardholder data that's plagued Neiman Marcus, Target, and other retailers.
Cash cards target super-swipers. Charge frequently but never carry a balance? In hopes of collecting more interchange fees from retailers, banks are increasingly going after consumers like you with souped-up rewards meant to entice you to use your cards often and on purchases you may not otherwise charge, says Kevin Yuann, director of credit card analysis for NerdWallet. A few years ago several issuers introduced cards paying 5% cash in rotating categories as a tactic to spur swiping. That's been followed by tiered rewards with top rates fixed at three points, à la Citi ThankYou Premier. AmEx is trying something new to the same end: Its Everyday card, launched in April, offers a 20% bonus if you make 20 purchases a month. (Ultimately, we found other options more rewarding than these two.)
Miles are worth less. Travel cardholders are being grounded by changes to frequent-flier programs: In January, Delta will start awarding miles based on ticket price, vs. distance traveled, for example. United increased the miles needed for certain international business-class flights and will switch to price-based rewards next year. American boosted the miles needed during times of peak demand.
With all that has changed over the past year—and several years—it's probably worth reevaluating your cards. From the 1,800 options, Money and NerdWallet selected 15 that are exceptional in various categories. Whether you want cash, travel rewards, low rates, business financing, or student credit, you'll find your perfect plastic here.­­
Methodology: Money decided the criteria to consider—which included intro and regular APRs, sign-up bonuses, fees, and rewards—then set parameters for what constituted a winner in each category (for example, lowest rate and no annual fee for business borrowing). NerdWallet plugged the terms into its database and made several suggestions for each category, noting the issuers from which it receives compensation when people apply through its site. Money made the final decisions and independently fact-checked the picks.