3 Questions That Will Get Your Finances — and Life — on Track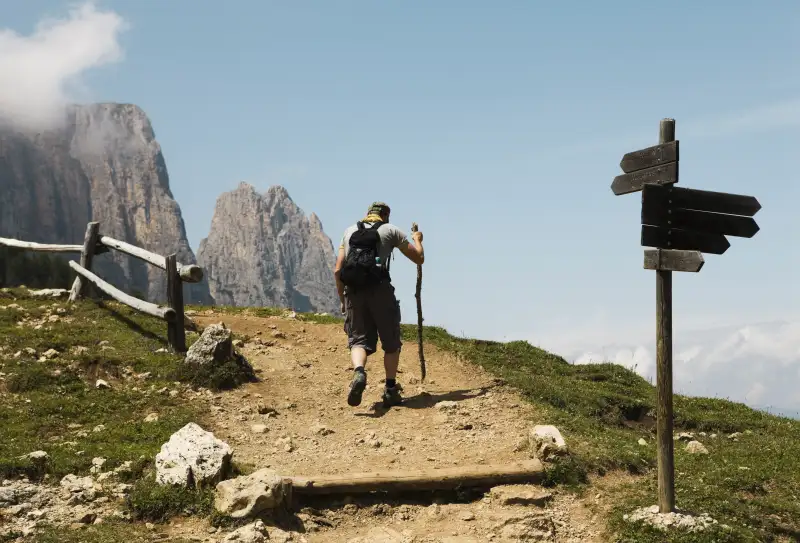 Few things seem more diametrically opposed than managing money and spiritual enlightenment. But not everyone sees it that way. Some very influential people in the financial advisory community have dedicated their lives to helping advisers assist clients deal with the more personal elements in personal finance.
Consider George Kinder, the Harvard-trained economist-turned-philosopher-turned-CPA. He managed to evolve his tax practice into a comprehensive financial advisory offering, with supporting methodology, while on the successful path to becoming a Buddhist teacher based in Cambridge, Mass. and Hana, Hawaii.
Within the advisory community, Kinder is almost universally known as the "father of life planning." To many advisers, his work is the seminal, much-needed missing link between life and money. He originally articulated his views in his book, The Seven Stages of Money Maturity. Many more advisers, however, envision Kinder playing the ukulele on a magic carpet — just a little too "out there" for mainstream consumption and practical application. Having moved from the camp of skeptics to the camp of adherents myself, I invite you to consider what could become one of the most valued tools in a financial planning practice: George Kinder's Three Questions.
Most advisers believe it's vital to know a client's answer to the following two questions: "What are your goals in life?" and "What are your values?" Unfortunately, most financial planners simply ask them verbatim. The responses they receive to those starkly boilerplate questions are largely generic. Clients answer with what they think they're supposed to say, not with a measured evaluation of what's actually most important to them. Kinder takes a different route, beginning with his first of three questions.
Question One: I want you to imagine that you are financially secure, that you have enough money to take care of your needs, now and in the future. The question is, how would you live your life? What would you do with the money? Would you change anything? Let yourself go. Don't hold back your dreams. Describe a life that is complete, that is richly yours.
If Kinder lost you at "Let yourself go," go back and refocus on the first part of the question. Better yet, simply answer the question yourself. What you'll likely find in your answer is a more complete, genuine, and interesting response to our traditional question, "What are your goals in life?" You see — there's a method at work here.
The second question goes deeper.
Question Two: This time, you visit your doctor who tells you that you have five to ten years left to live. The good part is that you won't ever feel sick. The bad news is that you will have no notice of the moment of your death. What will you do in the time you have remaining to live? Will you change your life, and how will you do it?
The first time I read this question, I approached it entirely too literally. Most clients, I retorted internally, can't just decide (or afford) to live life as though they knew they were going to die within the next 10 years! But again, the point of this query is to evoke a better answer to the question, "What are your most deeply held values?" Here you'll receive a lot of answers about family, relationships and bucket-list items.
Another purpose of question two is to prepare you for the third question.
Question Three: This time, your doctor shocks you with the news that you have only one day left to live. Notice what feelings arise as you confront your very real mortality. Ask yourself: What dreams will be left unfulfilled? What do I wish I had finished or had been? What do I wish I had done? What did I miss?
If a client really engages with this third question, you'll now get beyond superficial answers and start to learn about what really drives this person in front of you. You'll discover what makes them unique, what they long for, and what should likely be reflected in your planning to avoid making more recommendations that will only fall on deaf ears.
I have seen numerous advisers employ Kinder's Three Questions and vastly improve their insight into a client's values and goals. For fully dedicated Kinderites, this is just the beginning. There's an entire planning methodology found in his book on practice management and in his courses.
George Kinder has provided some much-needed yang to the financial industry's yin. For your practice, for your clients — and even for you — his Three Questions should be informative. And who knows? They may be transformative too.
Consumers can get a free, self-guided version of Kinder's EVOKE life planning process — including the Three Questions and other exercises — at LifePlanningForYou.com.
----------
Financial planner, speaker, and author Tim Maurer is a wealth adviser at Buckingham Asset Management and the director of personal finance for the BAM Alliance. A certified financial planner practitioner working with individuals, families and organizations, he also educates at private events and via TV, radio, print, and online media. "Personal finance is more personal than it is finance" is the central theme that drives his writing and speaking.