April: Sail Along Maryland's Eastern Shore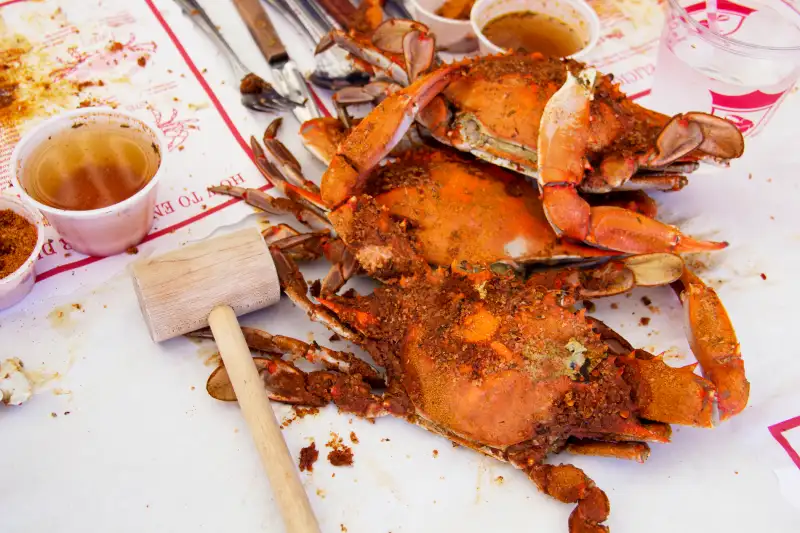 Why now
Come summer, this charming slice of Chesapeake coastline is chockablock with Capitol Hill insiders, but it's just as lovely—and less crowded—in the spring. Maryland crab season starts on April 1, and the sailboats hit the waters in the following weeks. Wait until April 29 and you can catch the Maryland International Kite Festival in Ocean City.
What to do
St. Michaels, a former shipbuilding town that has become a popular weekend destination, is a great place to start exploring the region. Get your sea legs aboard the 41-foot Selina II; you can join Captain Iris at the wheel or sit back and enjoy her history lesson ($65 for two hours or $85 for two hours with wine and beer). Landlubbers can take a trip to the Chesapeake Bay Maritime Museum ($15). Set on an 11-acre waterfront campus, it exhibits Native American boats and 18th-century fishing gear. And no bay adventure would be complete without a feast of hard-shell crabs. They're about $55 a dozen at the Crab Claw, but go for the crab-cake sandwich ($17) if you're not fond of cracking open your own meal.
How to save
St. Michaels Harbour Inn Marina & Spa is a favorite among visitors not just for its spa but its complimentary bikes and waterfront rooms. Rates start at $159 in April, a 52% savings over high season($279). Breakfast is included.
Local's tip
Don't miss WineFest in St. Michaels, on the weekend of April 22 to 24. Now in its seventh year, the festival features vintners from around the world, as well as from Maryland wineries. Tickets start at $60, with proceeds benefiting local charities.
May: Tour Majestic Tokyo