BankAmericard Travel Rewards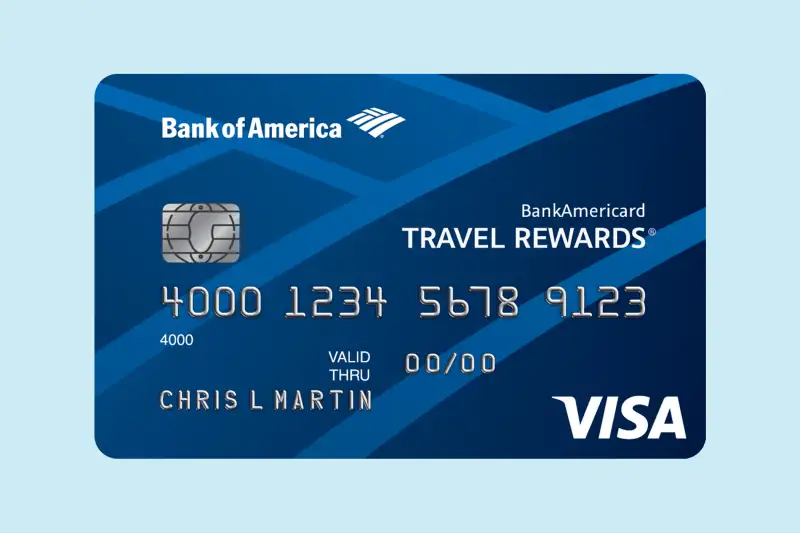 BankAmericard Travel Rewards
"Easy choice" cards are great for people who want a no-hassle option with no annual fee.
WHY IT WINS
BankAmericard Travel Rewards is the best choice for overseas travelers on a budget. It's the rare card that offers travel benefits—specifically, the ability to avoid foreign-transaction fees, typically 3%—without an annual fee. It also has a rewards rate equivalent to 1.5% cash back when you spend the miles on travel, plus a sign-up bonus worth $200. You also get a one-year 0% APR period—useful for financing at least part of your trip. And if you have a BofA checking or savings account, you'll earn 10% more points.
---
CAVEATS
Points are worth less if not redeemed on travel. Other travel cards deliver better rewards if you spend $2,000 a month.
---
TERMS
Rewards: 1.5 points per dollar.
Sign-up bonus: 20,000 points if you spend $1,000 in first 90 days.
Annual fee: $0
Foreign-transaction fee: 0%
APR: 0% on purchases for 12 months, then 15.2% to 23.2%