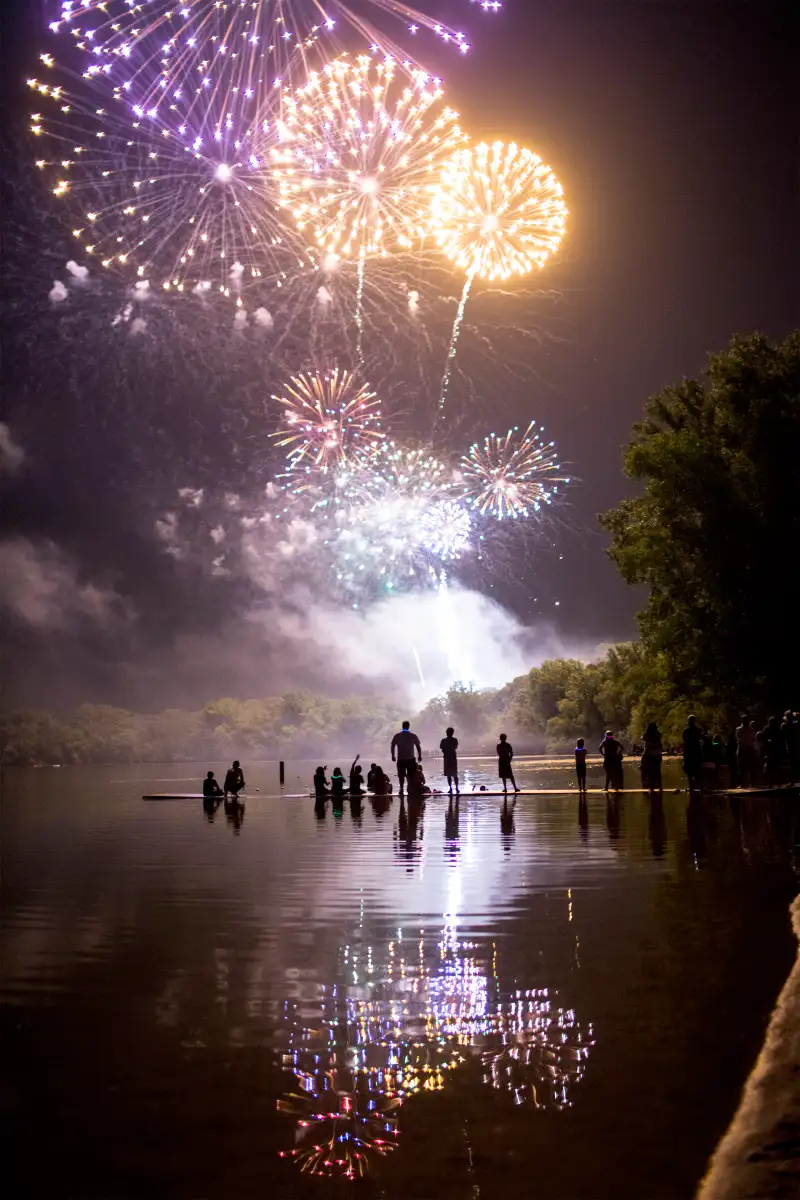 Top 50 rank: 4
Population: 23,685
Chanhassen was affected by Minnesota's woes during the downturn, but the town is bouncing back and taking fresh steps to improve. The area school district recently provided $700,000 in grants for classroom tech projects and is now rolling out Wi-Fi on all school buses. The town also beefed up commuter options.
The housing market, which took a big hit, is surging back. Jobs have remained strong, and nearby Minneapolis offers big-name employers like Target and the Mayo Clinic.
One perk of Twin Cities-area living is access to the great outdoors. Chanhassen's highlights include 34 parks, 90 miles of trails, and the 1,137-acre Minnesota Landscape Arboretum. When below-zero wind chills set in, there's February Festival with ice-fishing contests, sledding, and cookouts. --Veronica Crews
Correction: An earlier version of this profile stated the Mayo Clinic is in Minneapolis. It is in Rochester, MN.
| | |
| --- | --- |
| Chanhassen, MN | Town stats |
Chanhassen, MN
Town stats
| | | |
| --- | --- | --- |
| Median family income (per year) | | $124,200 |
| Job growth % (2010-2012) | | 4.16% |
| Median home price (2012) | | $201,5001 |
| Reading test scores (% above/below average) | | 13.3% |
| Math test scores (% above/below average) | | 16.9% |
| Personal crime incidents (per 1,000) | | 13 |
| Property crime incidents (per 1,000) | | 173 |
Financials

Median family income (per year)
$124,200
Family purchasing power (annual, cost-of-living adjusted)
$114,523
Sales tax
6.88%
State income tax rate (highest bracket)
7.85%I
State income tax rate (lowest bracket)
5.35%I
Auto insurance premiums (Average price quotes, for the state)
$1,594
Job growth % (2010-2012)
4.16%
Financials
Housing

Median home price (2012)
$201,5001
Average property taxes

(2012)

$4,498
Housing
Education

Colleges, universities and
professional schools (within 30 miles)
35
Reading test scores (% above/below state average)
13.3%
Test scores math (% above/below average)
16.9%
% students attending public/private schools (located within town limits)
84.7/15.3
Education
Quality of life

Air quality index* (% of days AQI ranked as good)
N.A.
Personal crime incidents (per 1,000)
13
Property crime incidents (per 1,000)
173
Median commute time (in minutes)
20.8
% population with commute 45 mins. or longer
8.2%
% population walk or bike to work
2.6%
Quality of life
Leisure and culture

Movie theaters (within 15 miles)
32
Restaurants (within 15 miles)
1,411
Bars (within 15 miles)
117
Public golf courses (within 30 miles)
175
Libraries (within 15 miles)
37
Museums (accredited by AAM; within 30 miles)
12
Ski resorts (within 100 miles)
N.A.
Arts funding (Dollars per person of state funds spent on arts)
4.5
Leisure and culture
Weather

Annual rainfall (inches)
29.41
% clear days in the area
54%
High temp in July ° F
85.8°
Low temp in Jan ° F
3.4°
Weather
Meet the neighbors

Median age
38.8
Completed at least some college (% of residents)
84.3%
Married %
69.3%
Divorced %
4.4%
Racial diversity index (100 is national average; higher numbers indicate greater diversity)
30.0
Meet the neighbors