Secret Side Doors Into Your Dream College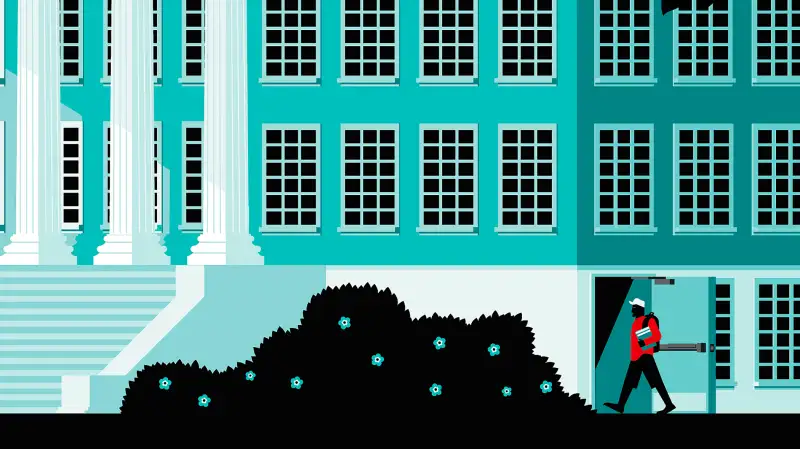 "We are unable to offer you admission…"
A heartbroken Brandon Giraldo was about to crumple up the rejection letter from his dream college, Cornell University, when his sister, who happened to be reading over his shoulder, pointed to its second paragraph.
Good thing. Today Giraldo is a junior at Cornell, on a generous scholarship.
The paragraph offered him what's basically a second-chance or side-door admission option. These increasingly common but little-publicized programs can improve your odds of getting into your dream college. They can also make a significant difference in what you'll pay—lowering costs in some cases, raising them in others.
More than half of all colleges have at least one type of alternative admissions program, according to a 2013 study. Each school has its own rules, but most programs fall into three general categories: making freshman admission conditional on your earning good grades in summer session or other special classes; guaranteeing you the right to transfer in as a sophomore or junior if you earn good grades in courses at other colleges; or delaying your first semester until the school's second, or spring, term.
At some schools, you could save tens of thousands of dollars. Giraldo, for example, was able to transfer from the Rochester Institute of Technology (RIT), where his net cost, after financial aid, was more than $15,000 a year, to Cornell, where it's about $7,000. Fortunately for him, Cornell generally meets 100% of financial need, compared with RIT's 87%. Other students save substantially by spending a year or two proving themselves at an inexpensive community college before transferring.
But students and parents should investigate any program thoroughly before pursuing it. Here are the questions to ask.
• Are you a likely candidate? In general, alternative programs are aimed at borderline applicants who have demonstrated a very strong commitment to attend that school if they're admitted. Susan K. Tree, director of college counseling at Westtown School, a private prep school in West Chester, Pa., recommends the programs to students who "are well qualified but maybe just didn't have a hook or fit a special recruitment category."
• What does it take to get in? Many programs have strict requirements, so be sure you understand them. Some schools will guarantee a transfer only if you attend certain colleges and get good grades in specified courses. Notre Dame's Gateway program, for example, applies only to pre-approved students attending Holy Cross College in Indiana. Some spring admission programs also have rules about what you do during the fall. Middlebury, for example, encourages students to live at home and attend a local public college but discourages them from going to another residential college.
• How much will it cost? Many colleges charge extra for their alternative admissions classes. Tuition for the University of California-Berkeley's alternative fall program for freshmen is more than $1,000 higher than standard tuition. Northeastern University's fall study-abroad option for spring admits costs about $2,000 extra.
• Will it affect financial aid? Some colleges offer less aid or none at all to students entering through the side doors. At Elon University, for example, aid goes first to students admitted for the fall term. Whatever's left is divided among the spring admits, says Greg L. Zaiser, vice president of admissions and financial planning. Other colleges, such as Texas A&M, however, say they award the same aid no matter how you get in.
• Could you graduate on time? If you're considering spring admission, ask what effect it will have on meeting your course requirements, advises Jim O'Hara, director of guidance at Rye High School in Westchester County, New York. Math and science students, for example, often have to take classes in sequences that start in the fall. As a result, spring admits may need to pay for an extra semester or two.
Many programs are "by invitation only." But if you are applying to a "reach" school and are open to a late or provisional start, Tree says, there's little downside to mentioning it when you apply. Similarly, while successfully appealing a rejection is rare, if you've been turned down by your dream college, there's no harm in asking if there's any alternative available.
Bear in mind that side doors can require some work to pry open. Giraldo says he spent his first year at RIT studying intensely and avoiding parties to get the grades he needed for Cornell. But he considers it well worth the effort.
His best advice to today's high schoolers: "Read your rejection letter to the end."