3 Mistakes That Will Cost You a College Scholarship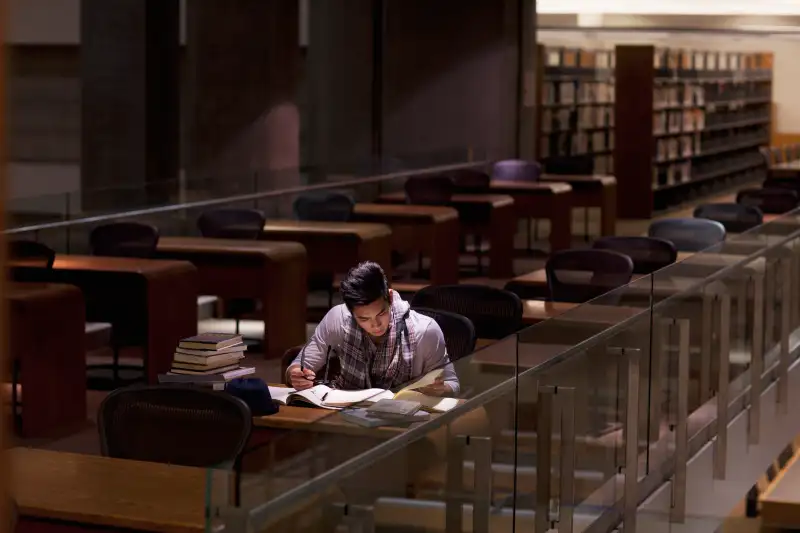 College campuses are springing to life again as students gear up to start a new academic year. For many freshmen, the school they'll be getting to know in the next few months will be the one that not only agreed to let them in but also offered to help pay the tuition bill. According to the National Center for Education Statistics, 59% of the 23 million undergraduate students in the United States receive some form of grant or scholarship.
But the pride of winning a scholarship obscures for many students a tough reality: Getting that scholarship renewed for your whole college career isn't a sure thing. Every year, tens of thousands of rising sophomores, juniors, and seniors lose scholarships they had counted on.
A Money analysis of financial aid reports for the 2012-2013 academic year found that colleges, on average, award merit-based scholarships to 25% of their freshmen. However, only 20% of sophomores, juniors, and seniors get similar grants. At some schools, the scholarship dropoff is much more significant.
So how do you make sure you keep your scholarship for all four years of college? It might seem like the rules are obvious: don't break the law, get kicked out of school, or do something else stupid. Those are definitely good guidelines. But there's a little more to keeping college aid than simply steering clear of a contemporary Animal House remake. For example:
Grades
Most schools set grade point average (GPA) minimums to keep the financial aid flowing—even for "need-based" grants awarded based on family income.
Colleges typically require students to maintain at least a 2.0 GPA, the equivalent of a C average, to qualify for almost any kind of financial aid. Even students receiving Pell grants, which are federally funded need-based aid, will lose their assistance if they don't meet standards of "satisfactory academic progress." At most schools, that means earning a GPA of 2.0 on at least 12 credits per semester, though many schools will give freshmen a bit of a break.
Good grades are even more important to recipients of merit scholarships, which are awarded based on a student's grades or talents. Most merit scholarships set higher GPA bars for renewal. The merit-based HOPE scholarship programs in Georgia and Tennessee, for example, are only renewed for students who maintain GPAs of 3.0.
And some schools have big merit scholarships that are only renewed if students maintain a GPA of 3.5, such as Baylor's $38,500-per-year Regent's Gold Scholarship.
But you were a good student in high school, so keeping up your grades will be no sweat, right? Newsflash: Most college classes are harder than high school classes, so students' grades tend to take a significant dip when they make the transition to higher education. A study of the transcripts of more than 122,000 students by the National Association for College Admission Counseling, for example, found that the average student's grade point average declined by .47, or half a letter grade, from high school to college.
That means even students with a 3.4 high school GPA—a high B+—face a real risk of losing merit aid that requires a 3.0 for renewal. No wonder that about half of Georgia HOPE recipients, and more than 40 percent of Tennessee HOPE recipients, lose funding before their senior year.
To make sure bad grades don't cost you your scholarship, students and parents should be crystal clear about the GPA renewal requirements for any grant or scholarship. If you're worried, ask professors for interim grade reports; if you're in danger of slipping below the required minimum, you can get help from campus tutoring services (often free of charge), or in some cases take the class pass-fail without adversely affecting your GPA.
Besides buckling down at the library, students should also be realistic about their class schedules and their likelihood of success in a tough major. According to a study from the Southern Economic Journal, "students whose major course of study is in engineering, computing, or the natural sciences are 21 percent to 51 percent more likely to lose their (grade-based) HOPE Scholarships than students in other disciplines." Of course, those majors also tend to lead to much more lucrative careers. So it may be worth risking a few scholarships for a lifetime of good jobs and big paychecks.
Discipline
Keeping your financial aid generally means also keeping your nose clean of any legal or academic violations. Getting incarcerated is obviously a no-no. It's especially essential that Pell grant recipients avoid any kind of drug-related trouble. Those who've been busted for buying or selling drugs can be banned from the Pell program for years, depending on the number of offenses.
You'll also want to give your college's student handbook a close read. Breaking school rules can result in anything from expulsion to a temporary suspension. And it can also be extremely expensive.
Harvard is a cautionary tale for would be rule-breakers. The New York Times reports that students at the college found guilty of "misusing sources" (also known as plagiarism) will likely be forced to withdraw from the college for "at least" two semesters and lose credit for that term's coursework. (Readmission is also not guaranteed.) According to Harvard's website, a student leaving school while a semester is in progress can still be charged over $25,000 in fees depending on their withdrawal date.
In Harvard's case, that money will generally come out of a student's financial aid. But, like many schools, the Cambridge-based college is loath to offer more than eight semesters of support, and those who withdraw during the school year have essentially wasted one of those terms. A Harvard spokesman says penalized students who withdraw must not only apply to be re-accepted, they must also receive approval for additional aid. If their request is denied, these students would lose funding during their final semester.
Athletics
Athletic scholarships are probably the least dependable form of financial aid. In addition to meeting GPA requirements (which are generally similar to those of Pell recipients) and following university rules, the vast majority of Division I athletic scholarships must be renewed annually. That means students who get injured, stop playing well, or simply don't fit a new coach's vision can have their funding dropped after the year is over.
In 2009, players on the University of Kentucky's basketball team found this out the hard way. The school brought in John Calipari as head coach, and he quickly forced out six players who he felt did not fit his system.
"It hurt because I abided by the rules. I did everything I was supposed to. … Kept up a good GPA, went to class every day, didn't fail any tests, " Matt Pilgrim, one of the players asked to depart, told ESPN's Outside the Lines. "I feel like just for following my part of the contract, they should follow theirs."
As the Post-Gazette reports, some colleges are better than others at awarding longer-term aid packages. Fresno State offers exclusively four-year deals, and the University of Maryland recently announced it would also guarantee athletes the ability to finish their degrees.
Read More About Money's Best Colleges:
The 25 Most Affordable Colleges
The 25 Colleges That Add the Most Value
The 25 Best Public Colleges