Declare Your Intention to Do the #Money30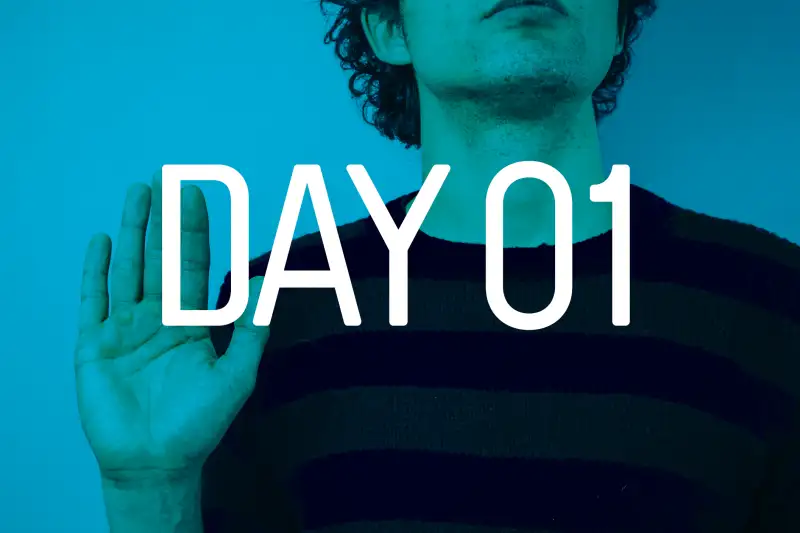 This is Day 1 in the #Money30, a month-long bootcamp for personal finance novices. You can read more about the challenge here, and follow along with us on Twitter, Instagram, or email us at feedback@moneymail.com.
TIME BUDGET: 5 MINUTES
---
We said we would start off slow.
The first of your 30 money challenges is simply to declare that you're participating in the #Money30. You can do it on Twitter, Facebook, or in a personal journal (I'll be tracking my progress on Medium).
But there's more to this challenge than the hope that a public post might encourage your friends to join in the fun. Studies have shown that you're more likely to accomplish a goal if you write it down. Friends and family, too, can be helpful motivators on the path to success.
Take, for example, a concept created by Jordan Peterson, who teaches psychology at the University of Toronto, called "self-authoring." Peterson created an undergraduate course, Maps of Meaning, that required students to identify and write down "key personal motivations and create plans for the future, including specific goals and strategies to overcome obstacles." Early results showed that students who committed their goals to paper performed better, and gender and racial differences in performance eventually disappeared.
"I still go old-school," says Bridget Casey, the founder of popular personal finance blog Money After Graduation. "I write something down and then tape it above my computer."
While simply writing down your goals may often be enough to inspire you and get the ball rolling, a 2015 study found that sharing them with others can increase the likelihood you will accomplish them. At Dominican University of California, psychology professor Dr. Gail Matthews found that more than 70% of study participants who sent weekly updates to someone else said they achieved their goals, while just 35% of those who kept their goals to themselves (and did not write them down) could say the same thing.
So to ensure you make the most of your personal finance crash course, make a public declaration, or, if you're not quite ready for prime time, write it in a personal journal. And get ready for Day 2, when we'll tackle a slightly bigger #Money30 challenge.
—Alicia Adamczyk
Have a question, comment, or suggestion? Email us at feedback@moneymail.com.