Figure Out How Much to Put in Your Emergency Fund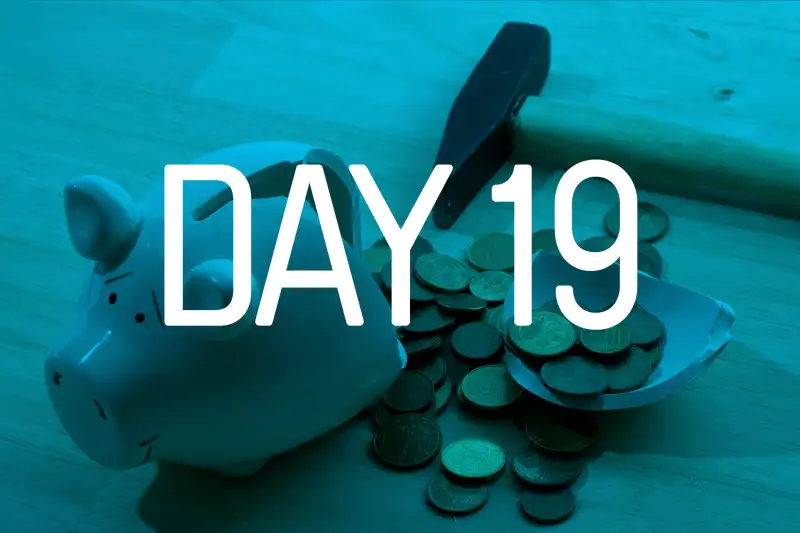 This is Day 19 of the #Money30, a month-long bootcamp for personal finance novices. You can read more about the challenge here, and follow along with us on Twitter, Instagram, or email us at feedback@moneymail.com.
TIME BUDGET: 20 MINUTES
---
Your car breaks down and needs $500 worth of repairs. You take an unexpected trip to the emergency room and need to shell out cash out-of-pocket to cover the procedure. You suddenly lose your job and find yourself without a steady stream of income for the foreseeable future.
If any of the aforementioned scenarios have happened to you, then you likely don't need to be lectured about the importance of an emergency fund. Unfortunately, many young people can't say the same. A March survey from Bankrate.com found that nearly half of millennials don't think they could scrape up $2,000 to cover the cost of an emergency. They're not the only offenders: A December 2015 survey from GOBankingsRates.com found that 62% of Americans across all age groups don't have $1,000 saved up, and 21% don't have a savings account at all. That's bad news considering that we at Money have reported that almost 80% of Americans will experience a financial emergency at some point in their lives.
So how do you figure out what constitutes an emergency fund for you? Start by tallying up your monthly expenses: rent, utility bills, car insurance, food, and any debt like student loans or credit card balances that you need to pay down (see Day No. 18 for help getting a handle on your debt). If you've never thought about an emergency fund before, the best way to start is by squirreling away enough to cover the current month's worth of expenses. That way if you find yourself in unexpected financial straits, you'll be able to stay afloat for at least the time being.
But don't stop there—if you can afford it. You'll want to make your ultimate goal to save three to six months' worth of living expenses, which should be able to float you until you find a new job in the event you're laid off. Of course, there's no reason to stop even once you've achieved that milestone, especially if you work in a field where your income can fluctuate from year to year. In that case, you should aim for an even bigger cushion.
Don't think you can afford to save up that much money right now? The good news is any little bit helps: Even putting $20 into your fund each month is better than nothing.
It might be helpful to treat saving as you would paying off any other bill. Put aside a set amount of money in your savings account on each payday. If you don't think you have the financial willpower to follow through, set up your direct deposit so a portion of your paycheck is automatically transferred to your savings account every time you're paid.
And whether we like it or not, emergencies will happen, so once you dip into your fund, start to replenish it as soon as you can.
— Kerry Close
Have a question, comment, or suggestion? Email us at feedback@moneymail.com.